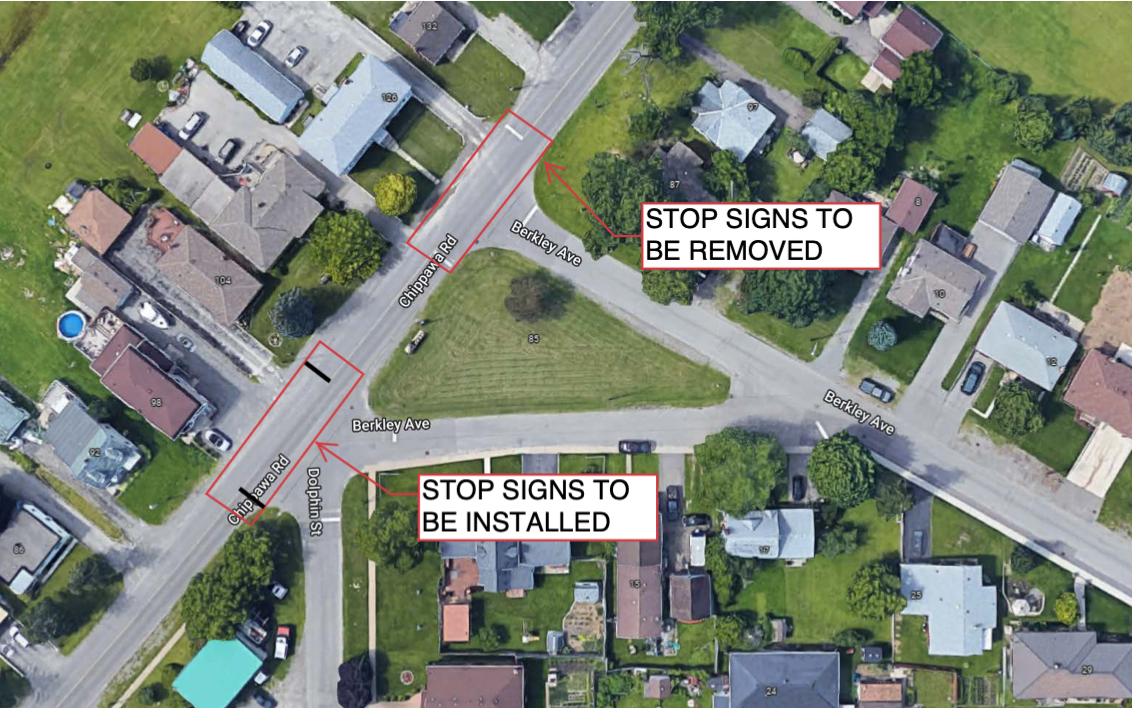 Posted on Thursday, December 15, 2022 11:30 AM
As part of the intersection redesign approved by Council occurring on Chippawa Road at the Berkely Avenue and Dolphin Street intersection, city crews will be relocating the current stop signs at Berkley Avenue intersection to the Dolphin Street intersection.
The move is scheduled to take place Tuesday, Dec. 20, 2022.
The overall goal of the ongoing construction at the intersection is to increase sightline distance and reduce risk of collisions.
See map for more details.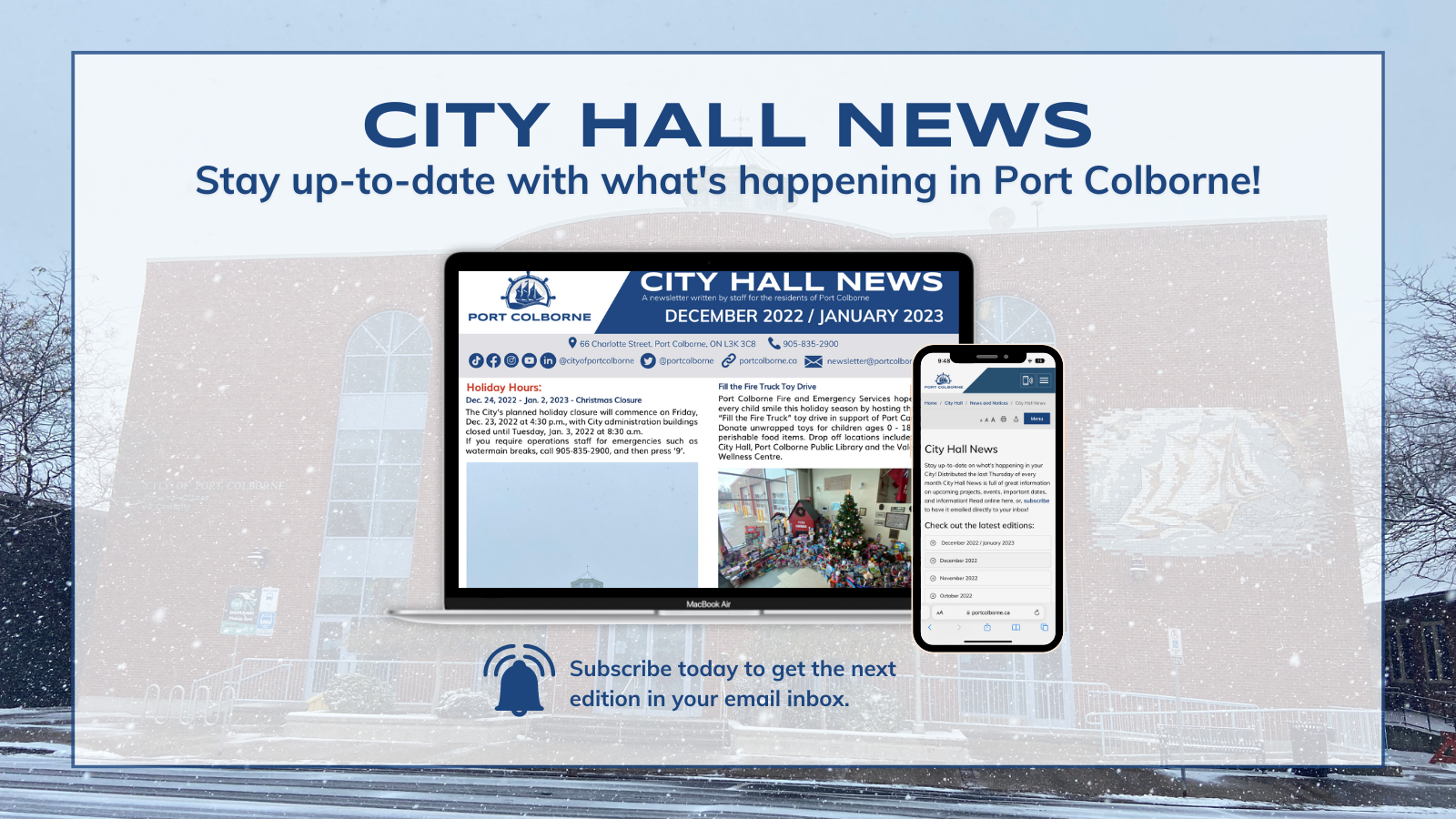 Posted on Thursday, December 15, 2022 09:00 AM
The December 2022 / January 2023 edition of City Hall News is now available on our website.
This month's edition features:
City of Port Colborne Holiday Hours
New Year's Eve Family Celebration
Annual Community Christmas Card Contest winners
SnowPORTant information - A Guide to Winter Control Services in the City of Port Colborne
Water Service and Sewer Lateral Replacement Grants and Loan Program
Fall/Winter Arena Programming Schedule for the Vale Health & Wellness Centre and learn more about the Port...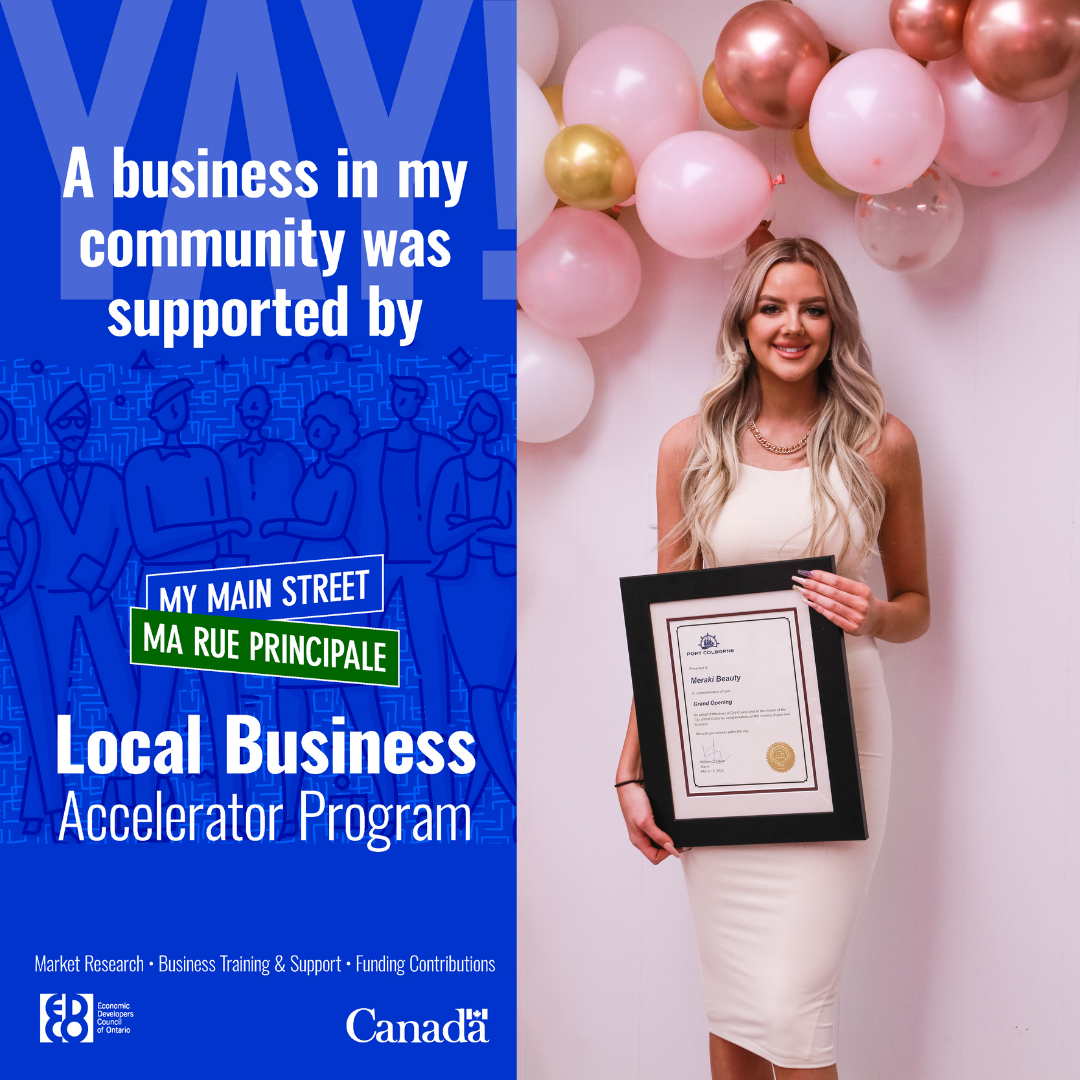 Posted on Monday, December 12, 2022 12:17 PM
Meraki Beauty Academy receives support through the Government of Canada-funded My Main Street, Local Business Accelerator program
Meraki Beauty Academy receives $10,000 through My Main Street to support its downtown small business
Main streets play a vital role in growing the Canadian economy and supporting local communities.
Meraki Beauty Academy is pleased to be receiving a non-repayable contribution of $10,000 through the My Main Street, Local Business Accelerator program.
This contribution will...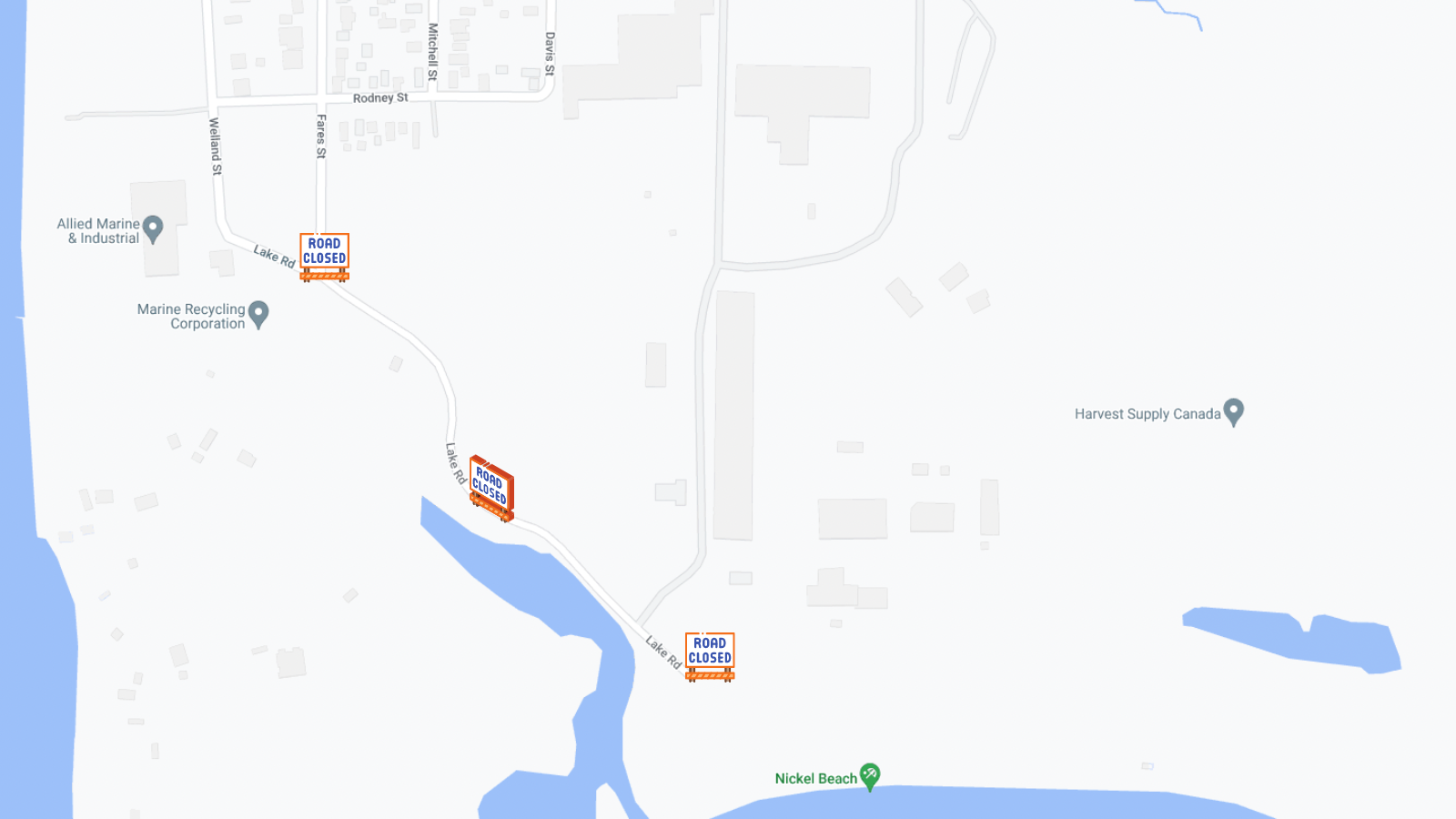 Posted on Thursday, December 08, 2022 11:06 AM
Please be advised that Lake Street from Fares St. to Nickel Beach will be closed today, December 8, 2022 until 2 p.m. by Canadian Niagara Power. For more information please call Canadian Niagara Power at 1-844-501-WIRE (9473).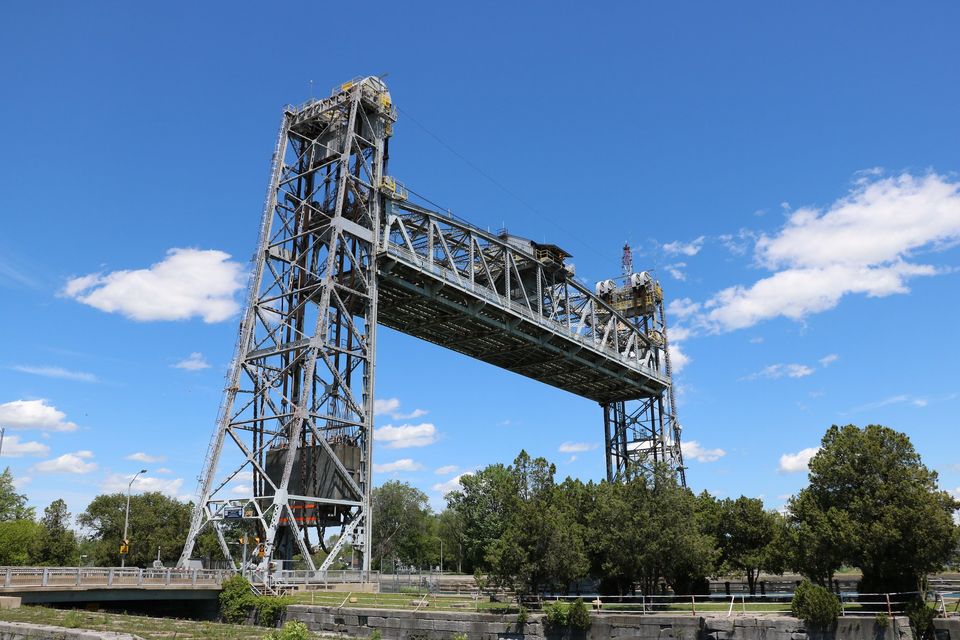 Posted on Wednesday, December 07, 2022 02:28 PM
Bridge 21, the Clarence Street Bridge, will be closed to all vehicular and pedestrian traffic Friday, Dec. 9, 2022, from 9 a.m. – 4 p.m. for bridge and road maintenance.
For more information, please visit the Bridge Status page. Port Colborne bridge closure updates can also be found on the Great Lakes St. Lawrence Seaway System site.