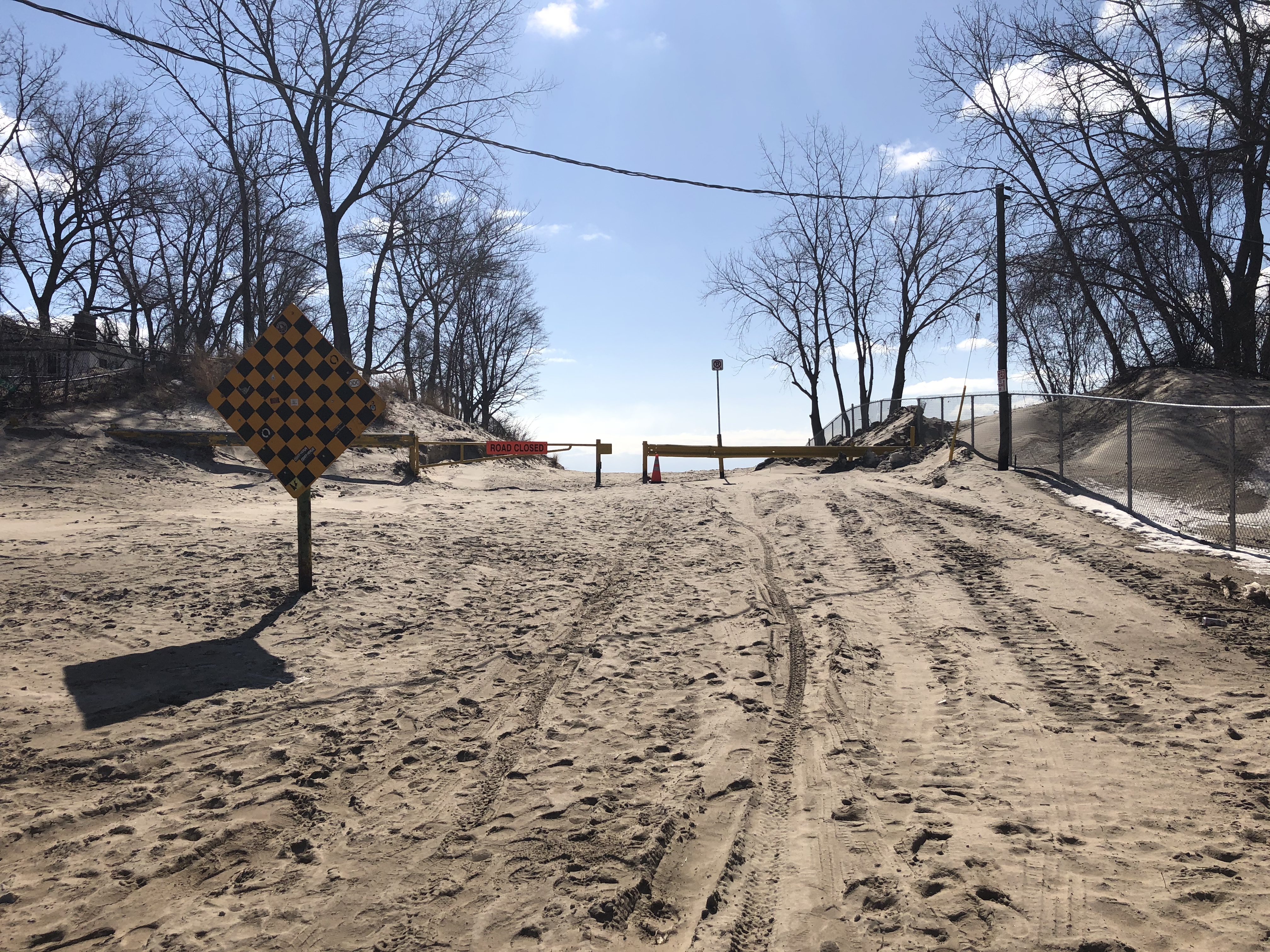 Posted on Friday, April 29, 2022 02:07 PM
Following the completion of a public survey and online public meeting on Tuesday, Dec. 14, 2021, and review and feedback of the beach road end study draft report from Sierra Planning, the final report is now available.
The City of Port Colborne, in consultation with Sierra Planning, has undertaken a study of the north/south roads that terminate at the Lake Erie shoreline, including:
Lorraine Road
Weaver Road
Pinecrest Road
Cedar Bay Road
Silver Bay Road
Wyldewood Road
Pleasant Beach Road
Holloway...
Posted on Friday, April 29, 2022 09:07 AM
At an online ceremony last night at 7 p.m., eight new members were inducted into Port Colborne's Sports Wall of Fame:
Joseph Fabiani

Joe Fabiani was born in Italy on April 29, 1950. His family immigrated to Canada in 1952 and settled in Port Colborne. At PCHS, Joe was an all-star athlete – talented in several sports, but his real love was football. While at PCHS, Joe was instrumental as quarterback leading the Bears to the Southern Ontario Secondary Association Zone 3 semi-finals...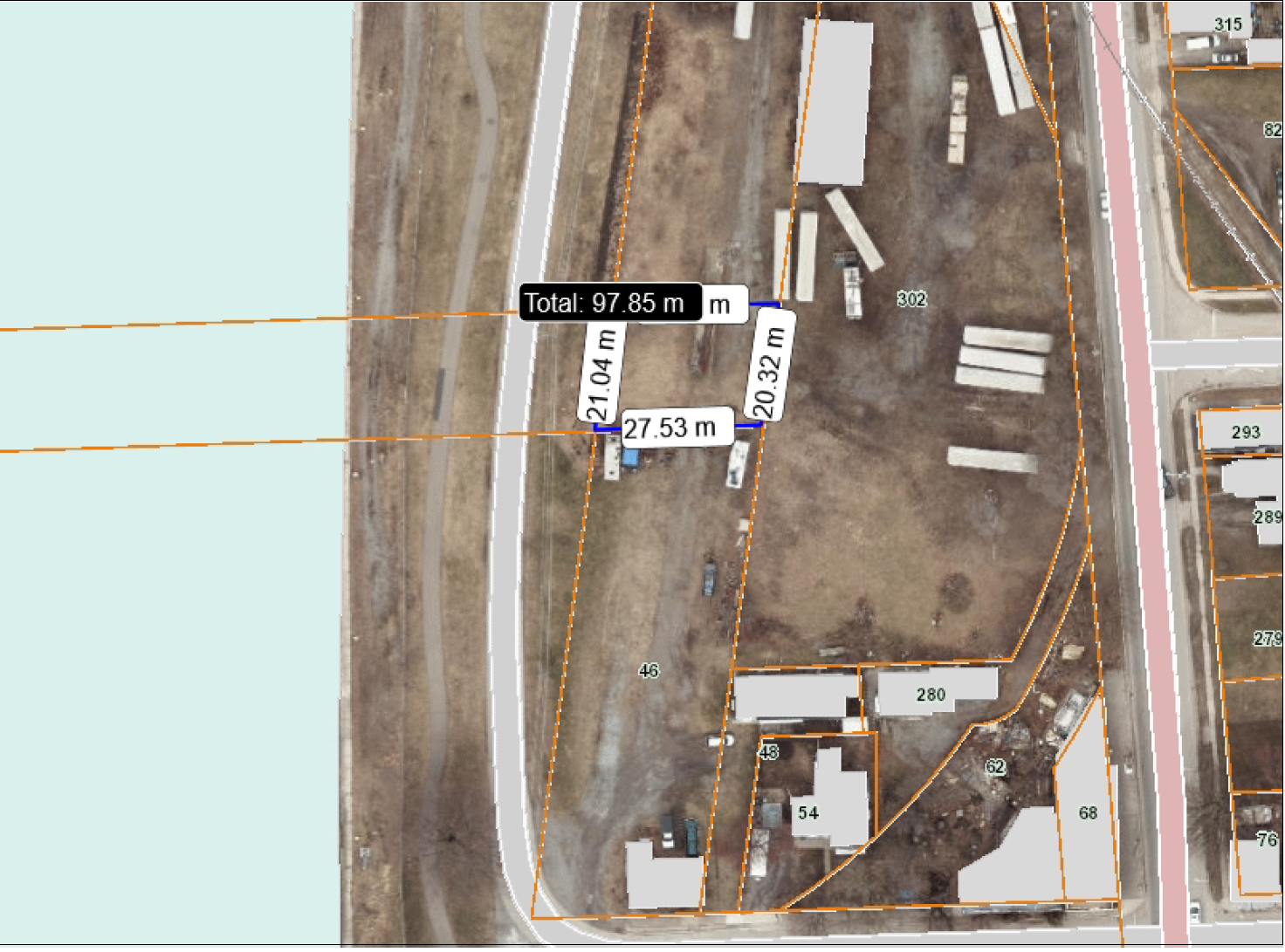 Posted on Thursday, April 28, 2022 11:46 AM
Take Notice that the Council of the City of Port Colborne will hold a public meeting to consider a by-law to stop up and close part of:
Alma Street legally described as Alma St. PL 843 Port Colborne lying west of Welland St. Except RO689134: Port Colborne. (Lying west of 302 Welland St., East of Canal Bank Road and north of 46 Fraser Street).
The proposed by-law will come before Council for consideration at its regular meeting to be held:
Date: ...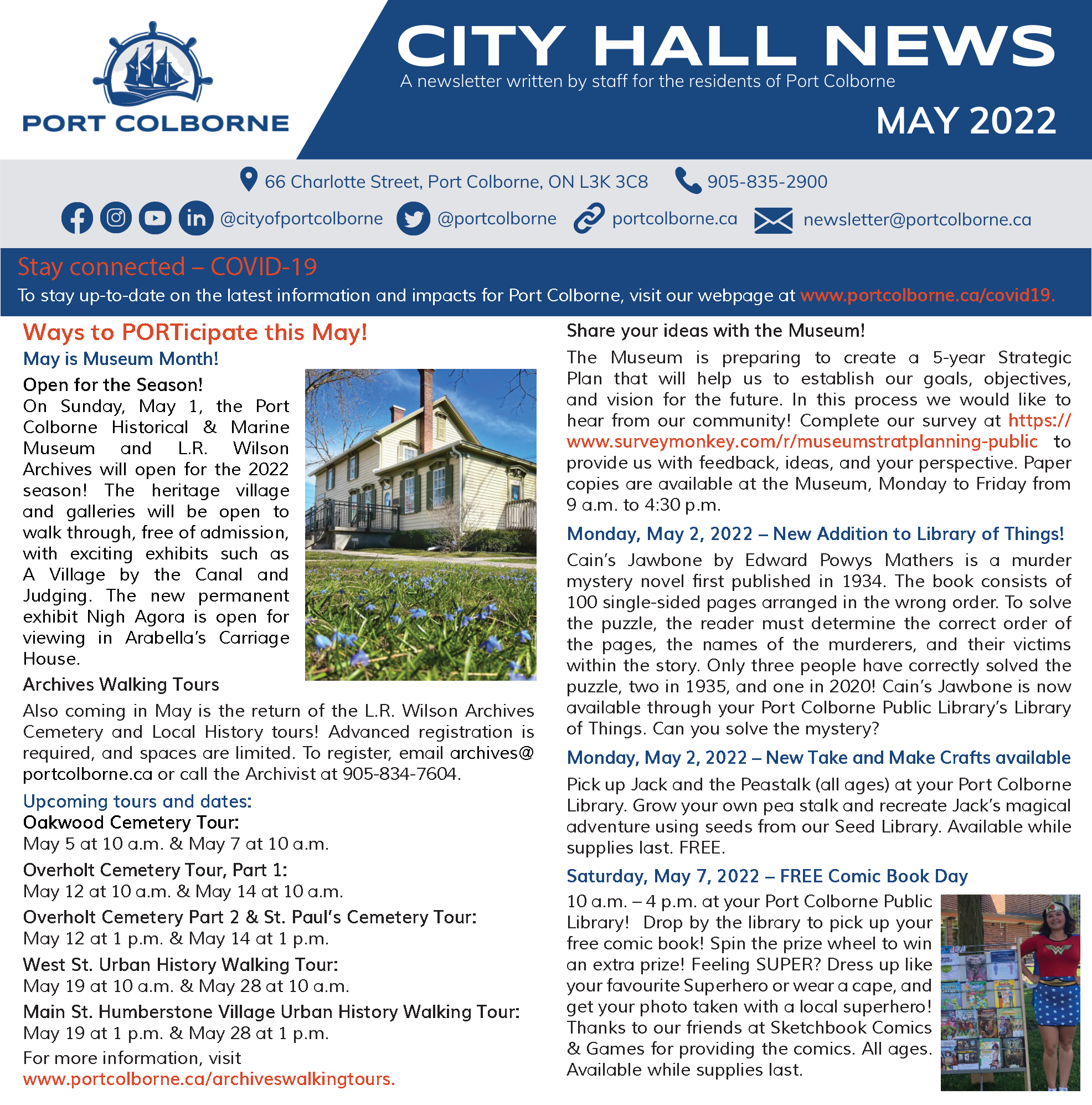 Posted on Thursday, April 28, 2022 10:50 AM
The May 2022 edition of City Hall News is now available on our website, or you can read it in today's Port Colborne Leader/Niagara This Week.
This month's edition focuses on ways to PORTicipate this May, including: May is Museum Month and they want you to share your ideas with them for their 5-year Strategic Plan; pick up new Take and Make crafts and S.T.E.A.M Activity Kits from the Library; join the Library on May 7 for FREE Comic Book Day; bring garbage and debris from around your property...
Posted on Wednesday, April 27, 2022 03:09 PM
The plan to construct a waterfront centre in Port Colborne took a big step forward at last night's council meeting with the hiring of an architect.
The process of evaluating proposals started in mid-February and was entrusted to a committee of city staff from several departments with different areas of expertise. "We received ten proposals in total. Most of them were excellent, which made it very difficult to narrow down the pool to just one," said Gary Long, manager of strategic initiatives.
Council...