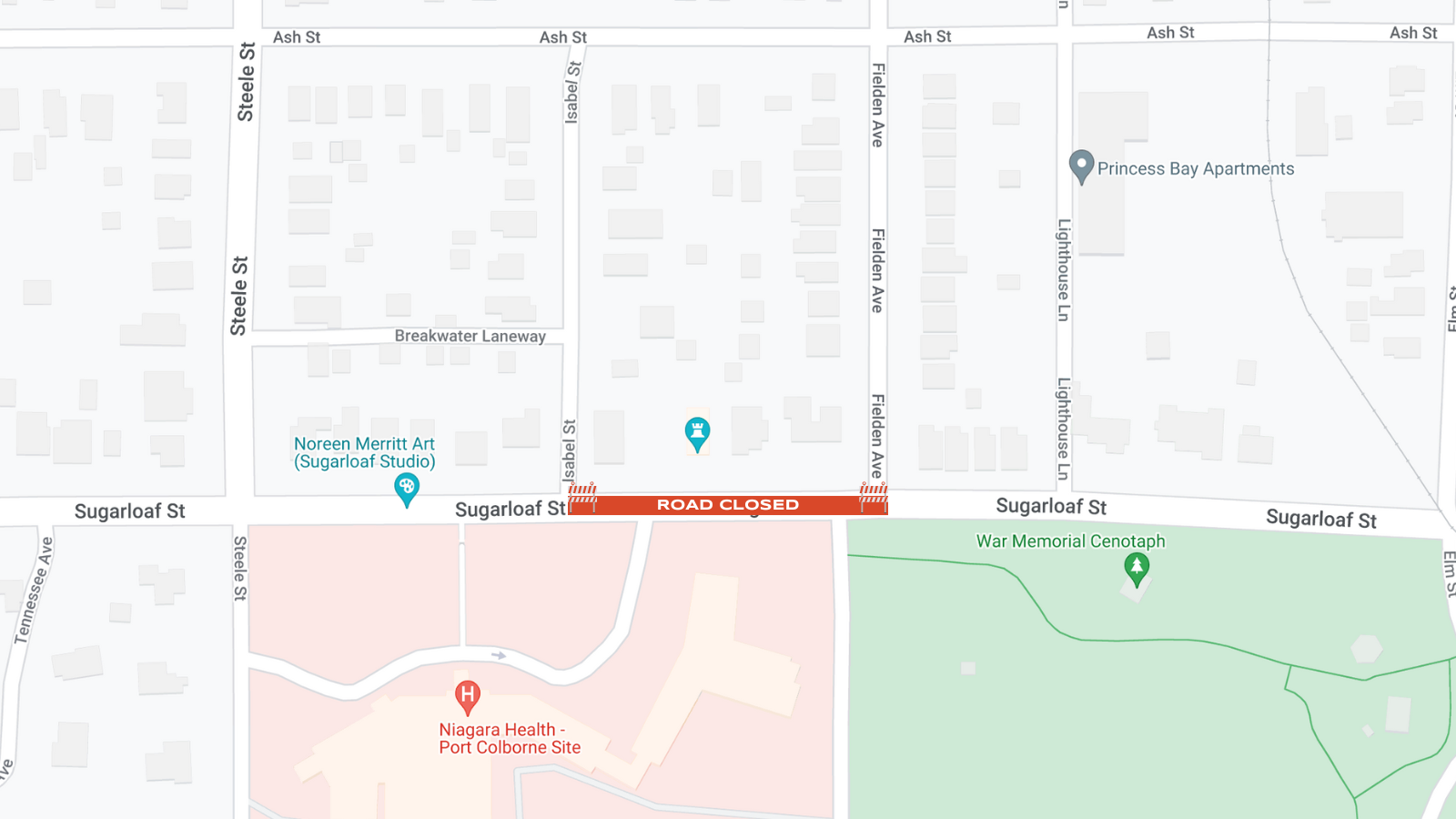 Posted on Wednesday, April 05, 2023 08:57 AM
POSTPONED.More information to follow when a new start date is determined.
Beginning Monday, April 10, the City of Port Colborne will close Sugarloaf St between Isabel St and Fielden Ave to accommodate an archaeological investigation.
Motorists should follow the posted detour signs using Steele St, Ash St and Fielden Ave.
Access to the front driveway at Niagara Health's Port Colborne Site will be maintained, however parking options on Sugarloaf St will be reduced.
This closure will accommodate an...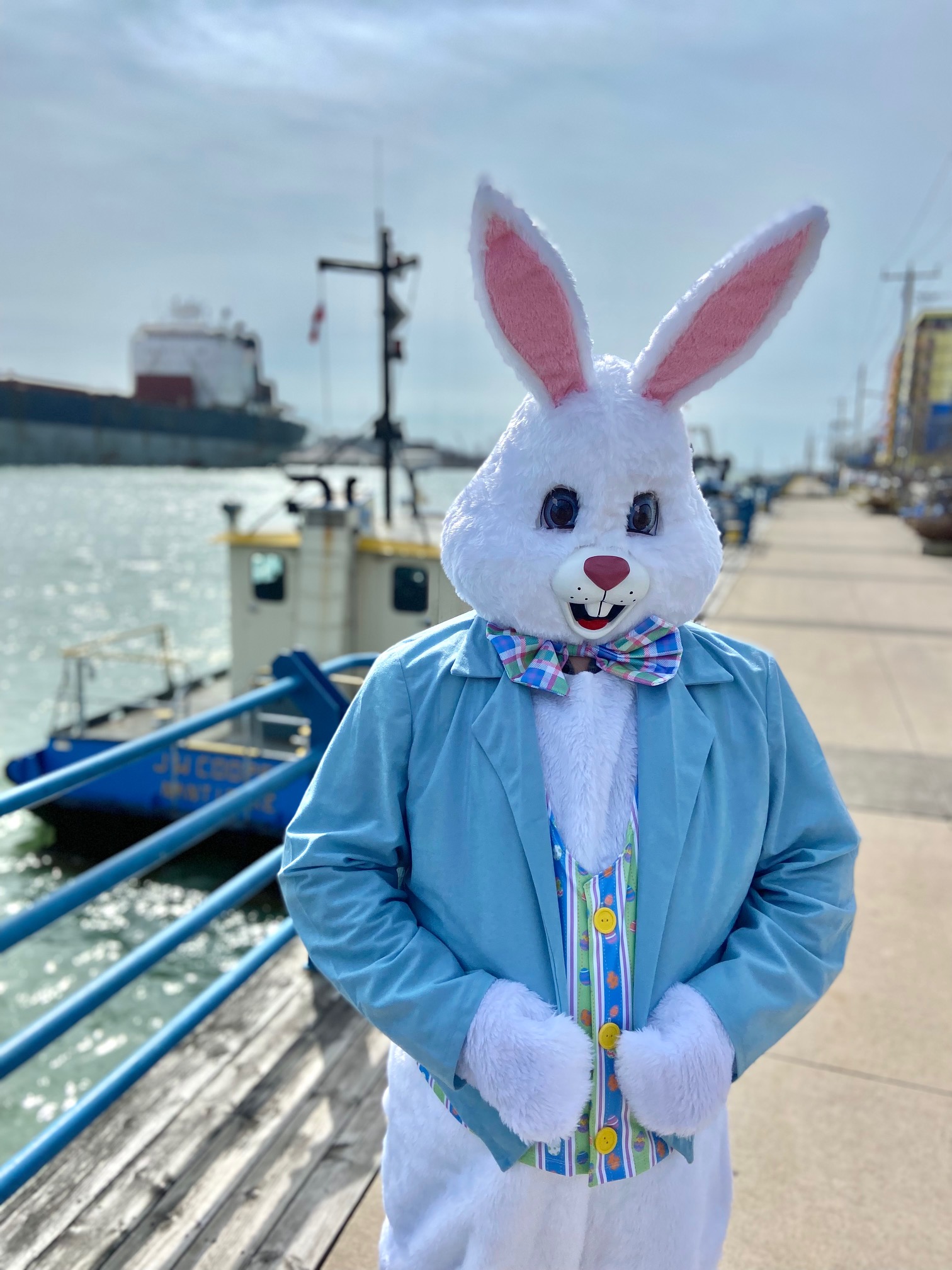 Posted on Monday, April 03, 2023 02:59 PM
As we prepare to hop into the Easter holiday weekend, here is what you need to know about upcoming events and holiday closures in the City of Port Colborne.
Easter Farmers' Market
The Downtown Port Colborne BIA is kicking-off the Farmers' Market season with their Special Easter Market on Thursday, April 6, from 7 a.m. to 12 p.m. in Market Square, 59 Charlotte Street.
For more information about the Farmers' Market and the 2023 season, follow them on Facebook.
Tugboat Bunny
Come PORTicipate and help us...
Posted on Monday, April 03, 2023 12:24 PM
The City of Port Colborne has retained McIntosh Perry Consulting Engineers to undertake a study to develop an Active Transportation Master Plan (ATMP) for the City. The ATMP will serve as a centralized document to guide all active transportation related development within the City and will support the management and direction of short and long-term active transportation initiatives until 2032.
The Port Colborne ATMP study will be carried out in 4 stages:
Stage 1: A review of background data...
Posted on Monday, April 03, 2023 12:17 PM
Notice of Study Commencement What is this study about?
Together with Niagara Region and GM BluePlan, the City of Port Colborne is starting a project that will help us to develop an updated Pollution Prevention Control Plan (PPCP).The project will:
Assess the function of the sanitary sewers and pumping stations in Port Colborne
Review of the impacts that growth has on the wastewater system
Consider options for how the frequency and volume of sewer overflows and/or sewer bypasses can be reduced
Help...
Posted on Thursday, March 30, 2023 10:52 AM
Here's what you will find in our April 2023 edition of City Hall News:
Easter in Port Colborne
Information on Interim Tax Bills
2022 Annual Drinking Water Quality Report
What's in the works with Public Works
What's new at your Port Colborne Public Library and Port Colborne Historical & Marine Museum
Water Service and Sewer Lateral Replacement Grants and Loan Program
Learn how to register for Virtual City Hall (if you're not already)
Open external page https://www.calameo...