Posted on Thursday, April 07, 2022 02:59 PM
Mayor Steele and senior staff are heading to Toronto for a municipal conference and have several meetings confirmed with provincial Ministers and Parliamentary Assistants to discuss priority projects.
The Ontario Goods Roads Association (OGRA) conference, being held from Apr. 10 to 13, 2022 at the Fairmont Royal York in Toronto, will be in-person. Last year's conference was virtual due to COVID-19 and health protocols. Port Colborne delegates attending the 2022 OGRA conference include:
Posted on Tuesday, April 05, 2022 01:03 PM
TAKE NOTICE that the Council of the Corporation of the City of Port Colborne will hold a public meeting to consider a proposed new Building Permit Fee By-law under Section 7 of the Building Code Act.
Public Meeting
Date: Tuesday, May 17, 2022
Time: 6:30 p.m.
Where: In-person in Council Chambers, 3rd floor City Hall, 66 Charlotte Street, or Virtual
via our...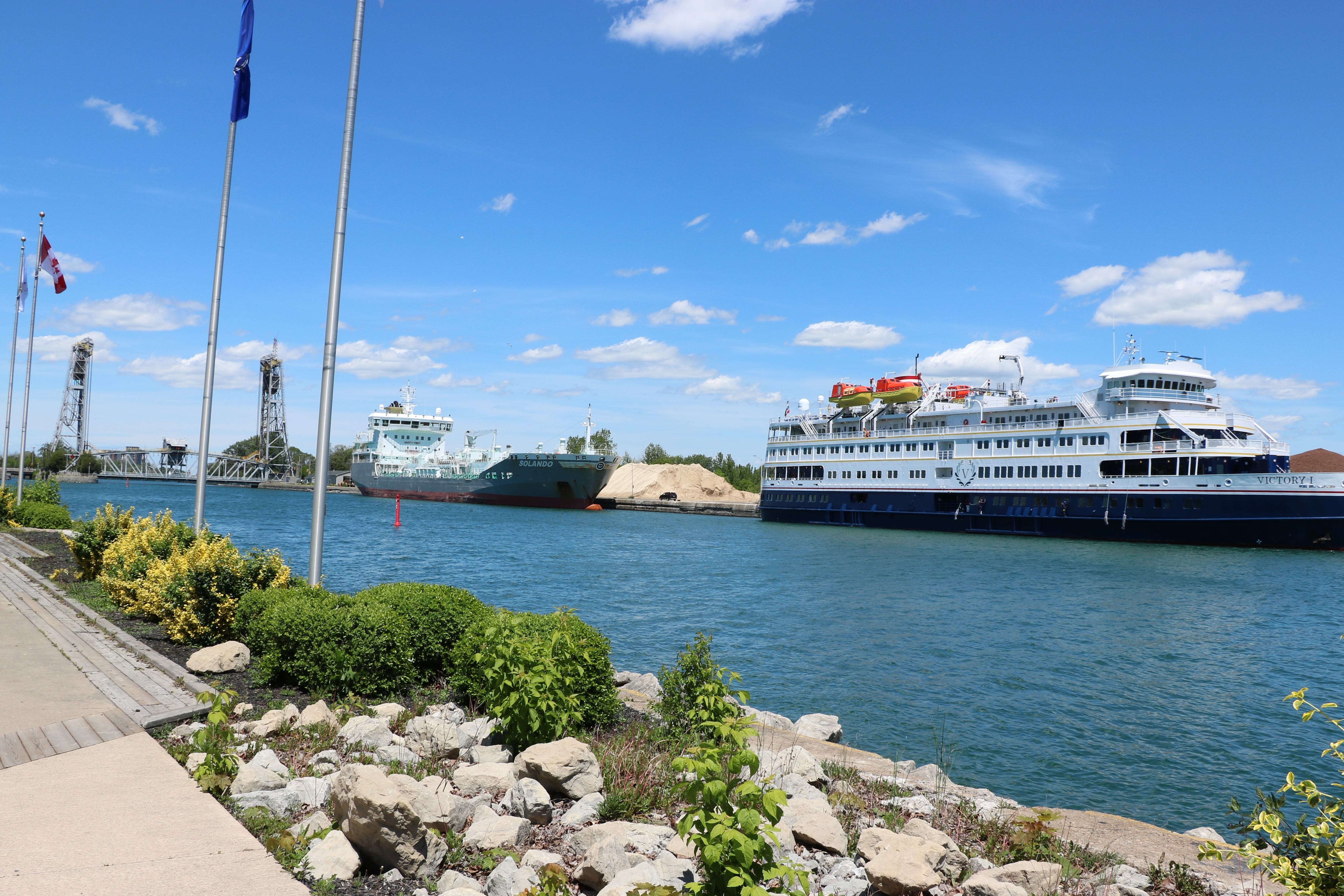 Posted on Thursday, March 31, 2022 02:29 PM
Port Colborne staff are hosting a public information session about the city's cruise ship initiative on Thursday, Apr. 7, 2022, from 6 to 7 p.m. at the L.R. Wilson Heritage Research Archives, 286 King Street, in person and via Zoom.
In person attendance will be capped at 15 spaces and can be reserved by emailing tourism@portcolborne.ca or calling 905-835-2900 x505, while others wishing to join via Zoom can reserve their space online. Attendees to the public information session can expect:
- ...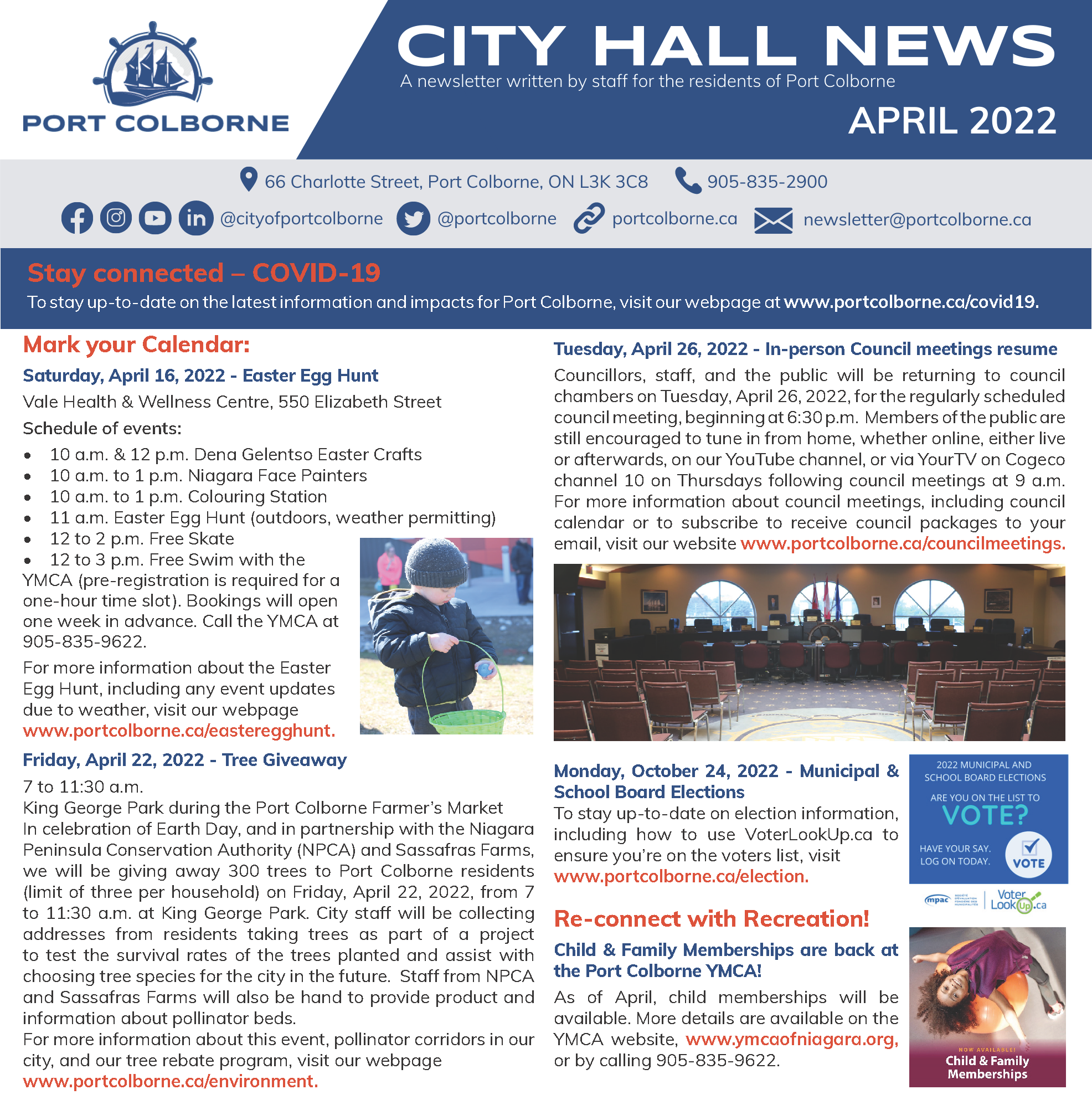 Posted on Thursday, March 31, 2022 01:58 PM
The April 2022 edition of City Hall News is now available on our website, or you can read it in today's Port Colborne Leader/Niagara This Week.
This month's edition includes our upcoming Easter Egg Hunt; Tree Giveaway; the return to in-person Council meetings on April 26; Are you on the list to vote in the upcoming Municipal & School Board Election?; Re-connect with Recreation at the YMCA; Sign-up for Virtual City Hall - our paperless incentive has been extended to Dec. 23; Learn about...
Posted on Wednesday, March 30, 2022 02:05 PM
Councillors and staff will be returning to council chambers on Tuesday, April 26, 2022, for the regularly scheduled council meeting, beginning at 6:30 p.m.
The public are also welcomed back to council chambers when in-person meetings resume on Tuesday, April 26. Members of the public are still encouraged to tune in from home, whether online, either live or afterwards, on our YouTube channel, or via YourTV on Cogeco channel 10 on Thursdays following council meetings at 9 a.m. Some changes...