Posted on Wednesday, May 31, 2023 12:02 PM
Earlier today, Niagara Health announced it would be reducing hours at the Port Colborne and Fort Erie Urgent Care Centres due to a physician shortage. Both centres will be reduced from a 24-hour per day service down to 12 hours per day, from 10 a.m. to 10 p.m. beginning July 5, 2023.
While I understand the challenges Niagara Health and other health systems across Canada are facing, I am disappointed and deeply concerned that these changes put Port Colborne residents at a disadvantage to other...
Posted on Thursday, May 25, 2023 02:03 PM
During this week's celebration of National Public Works Week, Niagara Region is excited toshare that is has once again claimed the top spot at the Ontario Water Works Association's Annual General Meeting Taste Test Competition.
Niagara Region's Water-Wastewater operations, maintenance and technical staff are dedicated to producing high quality drinking water for the community. A sample from the Rosehill Water Treatment Plant in Fort Erie was submitted to the competition in hopes of bringing home...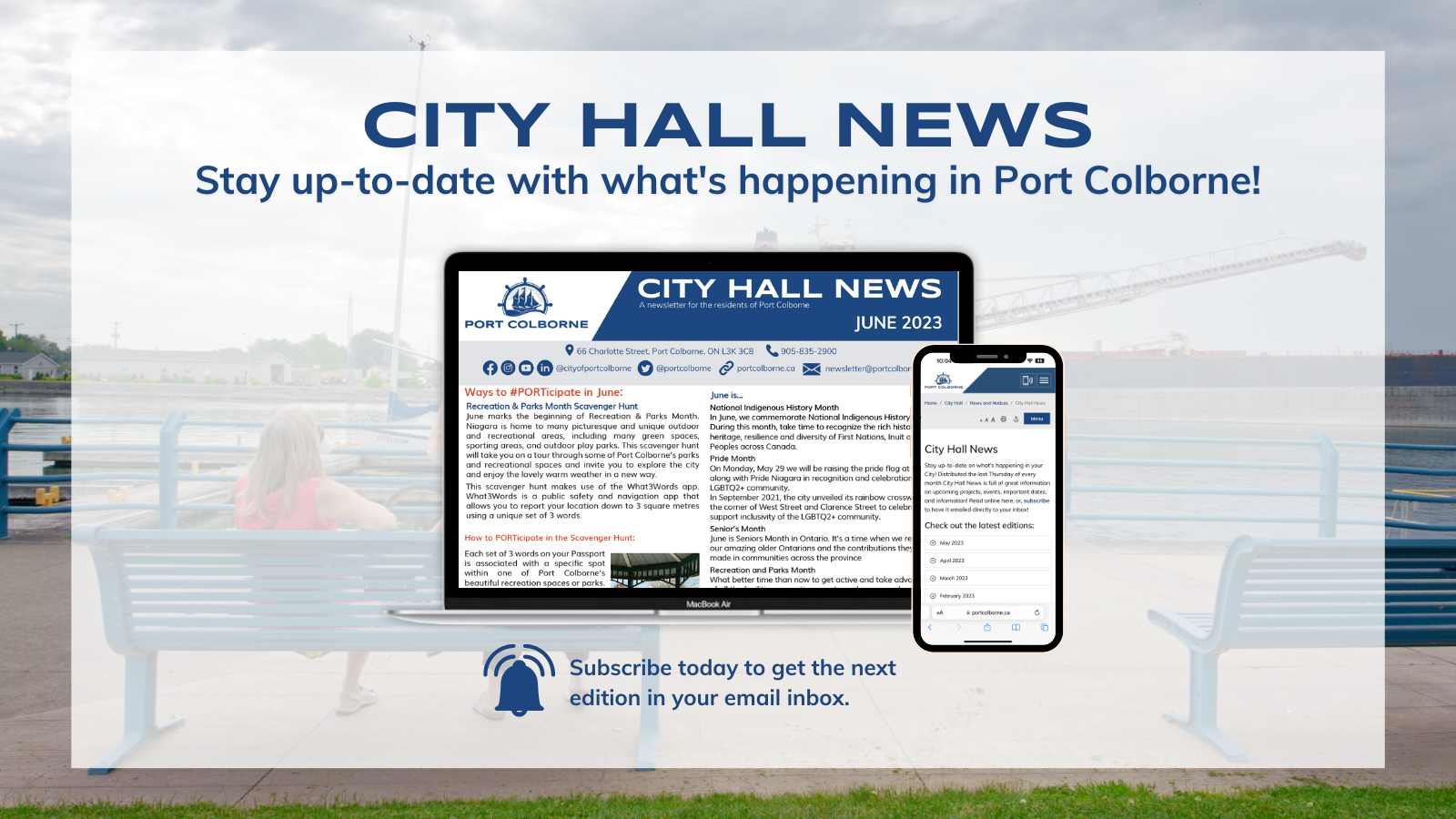 Posted on Thursday, May 25, 2023 01:05 PM
Here's what you will find in our June 2023 edition of City Hall News:
Ways to PORTicipate in June
2023 beach season details
Sugarloaf Marina and public boat launch update
What's new at your Port Colborne Public Library and Port Colborne Historical & Marine Museum
Water Service and Sewer Lateral Replacement Grants and Loan Program
Learn how to register for Virtual City Hall (if you're not already)
How will you #PORTicipate, Port Colborne?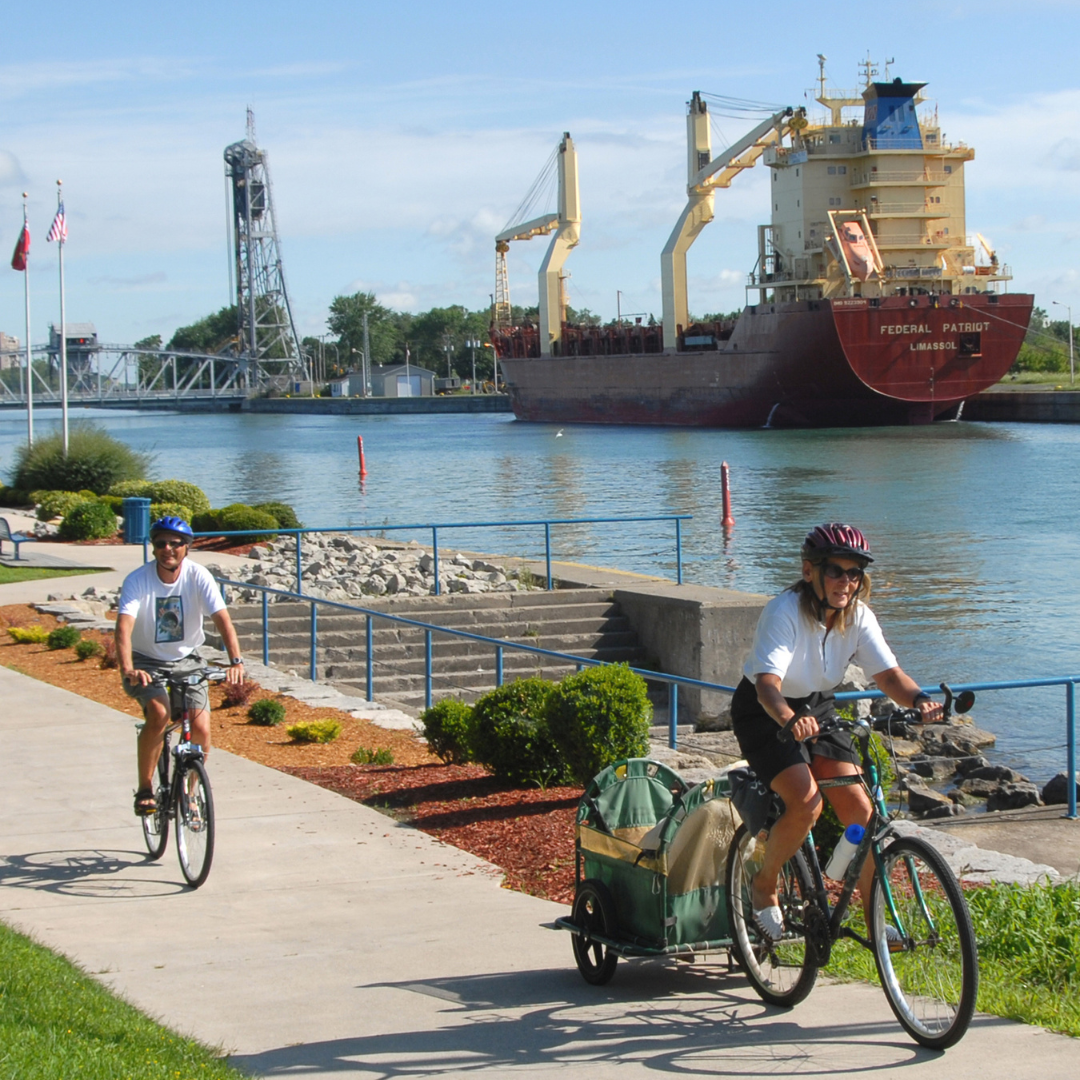 Posted on Thursday, May 18, 2023 03:26 PM
The City of Port Colborne is encouraging residents to get out and PORTicipate this Victoria Day long weekend.
Ways to get involved:
Vale Health & Wellness Centre
Open all weekend for normal business hours, and Mon., May 22, from 9 a.m. – 4 p.m.
Roller skating is back from 1:30 - 3 p.m. on Saturday and Sunday on Rink 1.
The walking track remains open from 6:30 a.m. – 10 p.m.
The YMCA will be open until 4 p.m. on Mon., May 22. Visit their website to view the weekend schedule.
Port Colborne Public Library
Posted on Thursday, May 18, 2023 01:02 PM
Members of the public are invited to attend an open house on June 14 from 6:30 to 8:30 p.m., at the Vale Health & Wellness Centre, to explore redevelopment concepts for Port Colborne's waterfront.
In the spring of 2021, City staff began reviewing possibilities for the future of 11 King St., a multi-property area of land at the south end of West St. Since that time, staff have been working to better understand the existing conditions in the area, demolish vacated structures, and identify key...