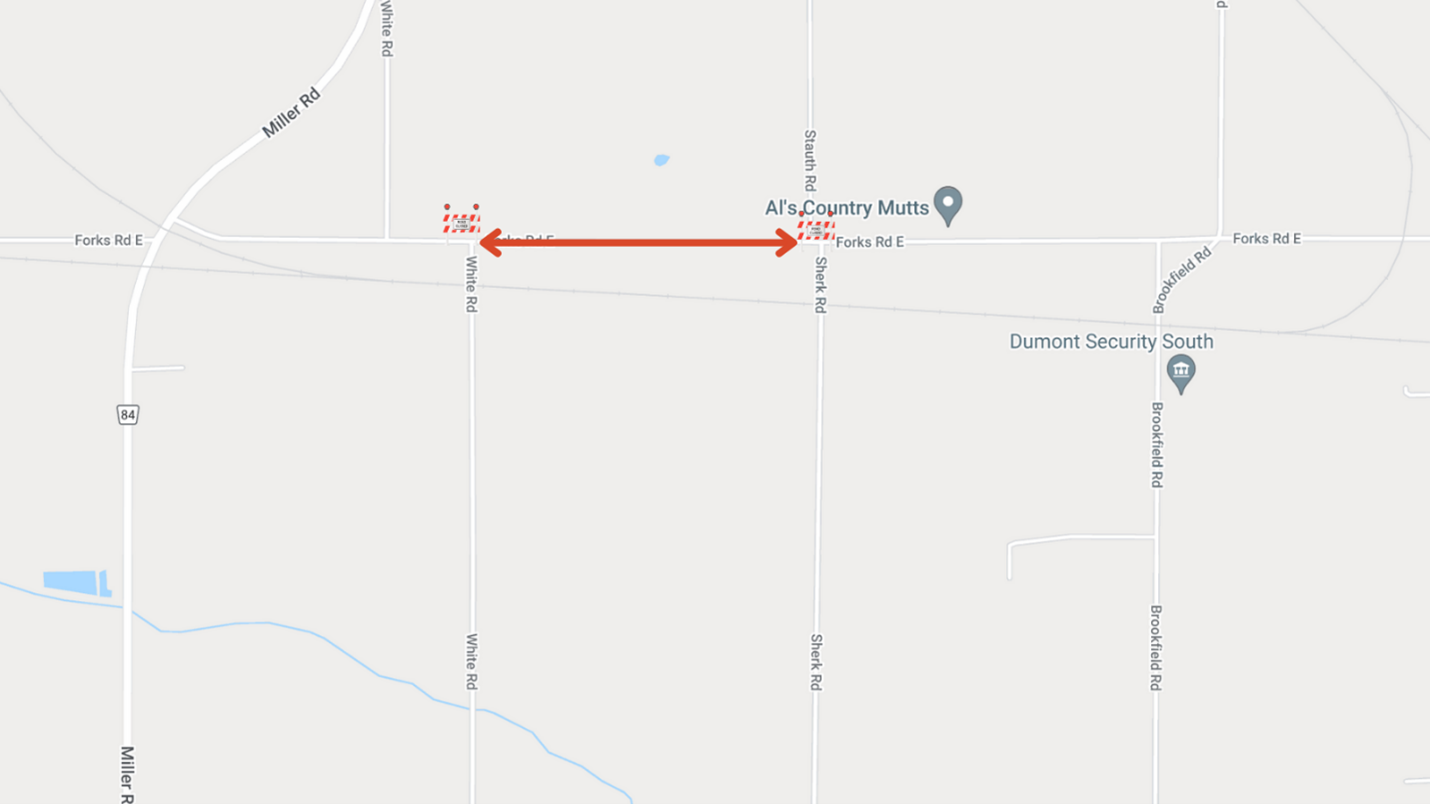 Posted on Friday, May 06, 2022 03:29 PM
UPDATE: May 9, 2022

Forks Road E will be closed again tomorrow, May 10, between White Road and Sherk Road for cross culvert replacement. Starting on Wednesday May 11, Forks Road will still be closed but local traffic will be allowed to travel the road.
-------
Forks Road E will be closed between White Road and Sherk Road on Monday, May 9, 2022, from 7 a.m. to 5 p.m. for the installation of a cross culvert. There will be no emergency access.
Please see the map above for more details.
Questions?...
Posted on Friday, May 06, 2022 02:40 PM
Victoria Day weekend is when Port Colborne parks, playing fields, and splash pads typically open for the season, but residents and visitors can expect to enjoy some city amenities a few weeks earlier.
Starting Friday, May 6, the parks crew schedule will extend into the weekend servicing washrooms and waste removal on West Street and at frequently visited parks including H.H. Knoll Lakeview Park and Lock 8 Gateway Park. Crews will also begin servicing park pavilion permits, playing fields for youth...
Posted on Thursday, May 05, 2022 03:37 PM
Port Colborne's Mayor and senior staff continue to lobby the province for a marine strategy.
"It's not just a transportation initiative. Sure, it's relevant for international trade and community economic development, but it also has important ties to tourism and recreation as well as natural resources and the environment," said Mayor Bill Steele.
Advocacy efforts ramped up last week when Mayor Steele attended a roundtable meeting hosted by the Ministry of Transportation (MTO) to gather preliminary...

Posted on Wednesday, May 04, 2022 02:41 PM
Ontario Election to be Held on June 2, 2022 | Ontario Newsroom
Premier Doug Ford today confirmed that the Honourable Elizabeth Dowdeswell, Lieutenant Governor of Ontario, has accepted the premier's advice to sign a proclamation dissolving the 42nd Parliament of the Province of Ontario, effective as of 4:00 p.m. today.
Pursuant to the provisions of the Election Act, the Lieutenant Governor also called for the issuance of writs for the general election to be issued May 4, 2022 and naming June 2,...
Posted on Monday, May 02, 2022 04:19 PM
Line painting on the Friendship Trail, from Holloway Bay Road to Welland Street, will begin today, Monday, May 2, 2022, for approximately two weeks, or until painting has been completed (weather dependent).

During this time the trail will remain open to trail users.
This work is being done as part of an overall project to improve the Friendship Trail, as approved by council at their March 22, 2022, meeting.
To stay up-to-date on all city information and projects, subscribe to our news channel.