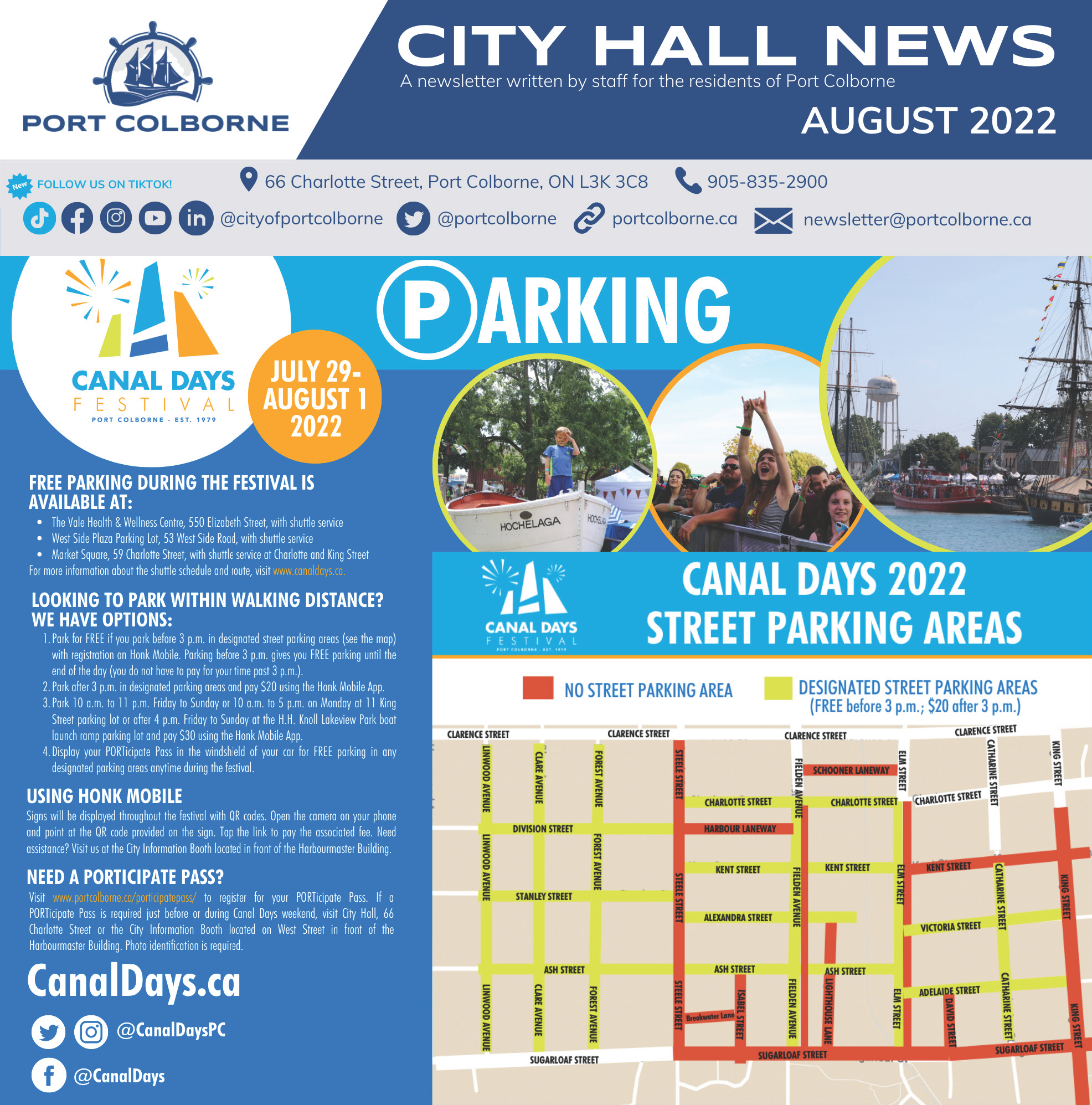 Posted on Thursday, July 28, 2022 01:18 PM
The August 2022 edition of City Hall News is now available on our website, or you can read it in today's Port Colborne Leader/Niagara This Week.
This month's edition features our signature event, the 44th Annual Canal Days Marine Heritage Festival, including everything you need to know about free parking options, shuttles, Empire Sandy cruises and our Concert Series lineup. Also be sure to read on to learn about everything happening at the Museum and Library during the last month...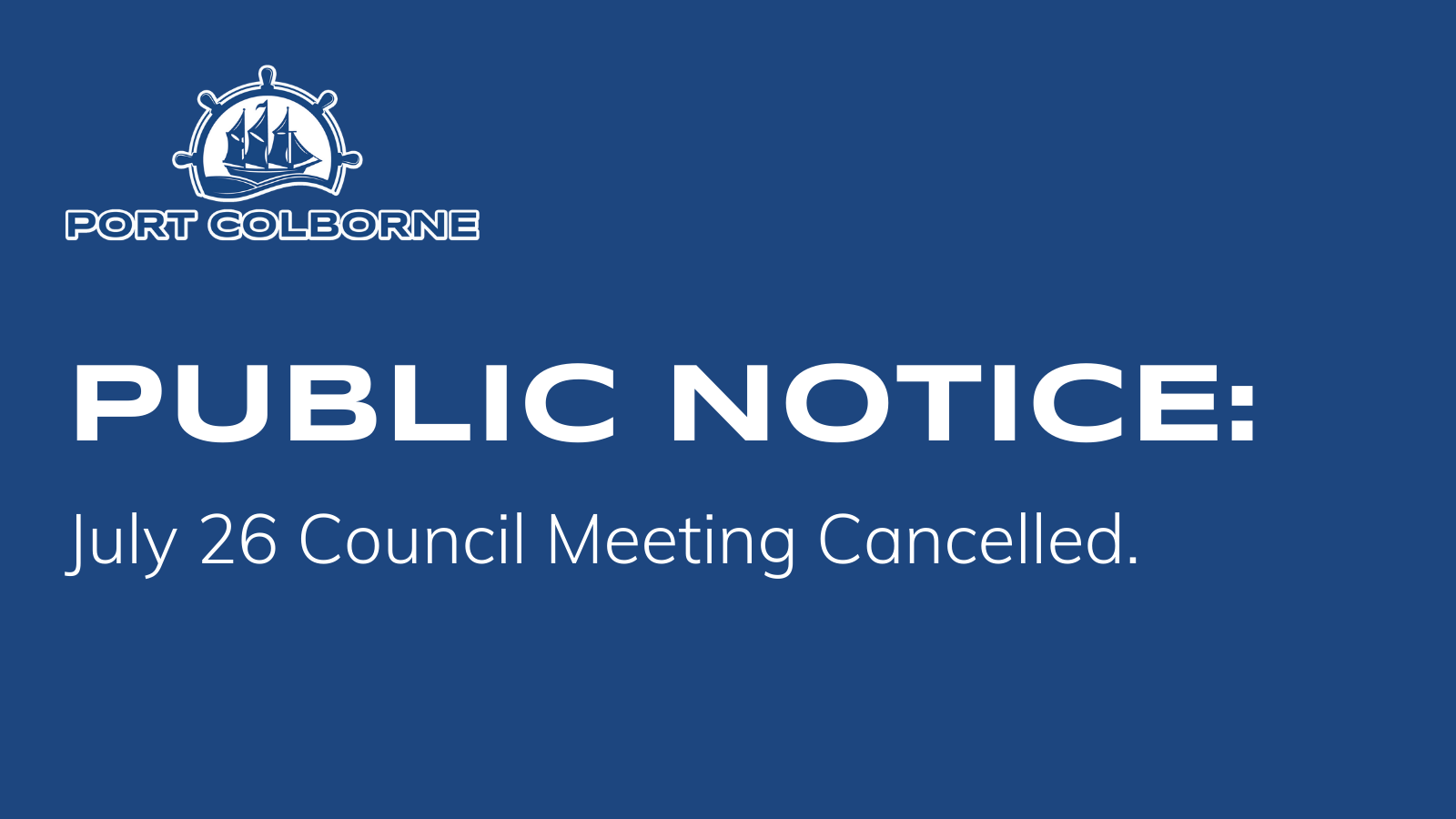 Posted on Wednesday, July 20, 2022 09:43 AM
As per S. 10.6 of the City's Procedural By-law this notice is to inform the public that the July 26, 2022, Council meeting will be cancelled.

All business of the cancelled meeting will be considered at the August 9, 2022, Council meeting, beginning at 6:30 p.m.
Council meeting reminders:
Council meetings are held the second and fourth Tuesday of every month. To view the full Council calendar, visit our website.
To have the August 9, 2022, council agenda, and any future agendas, sent directly...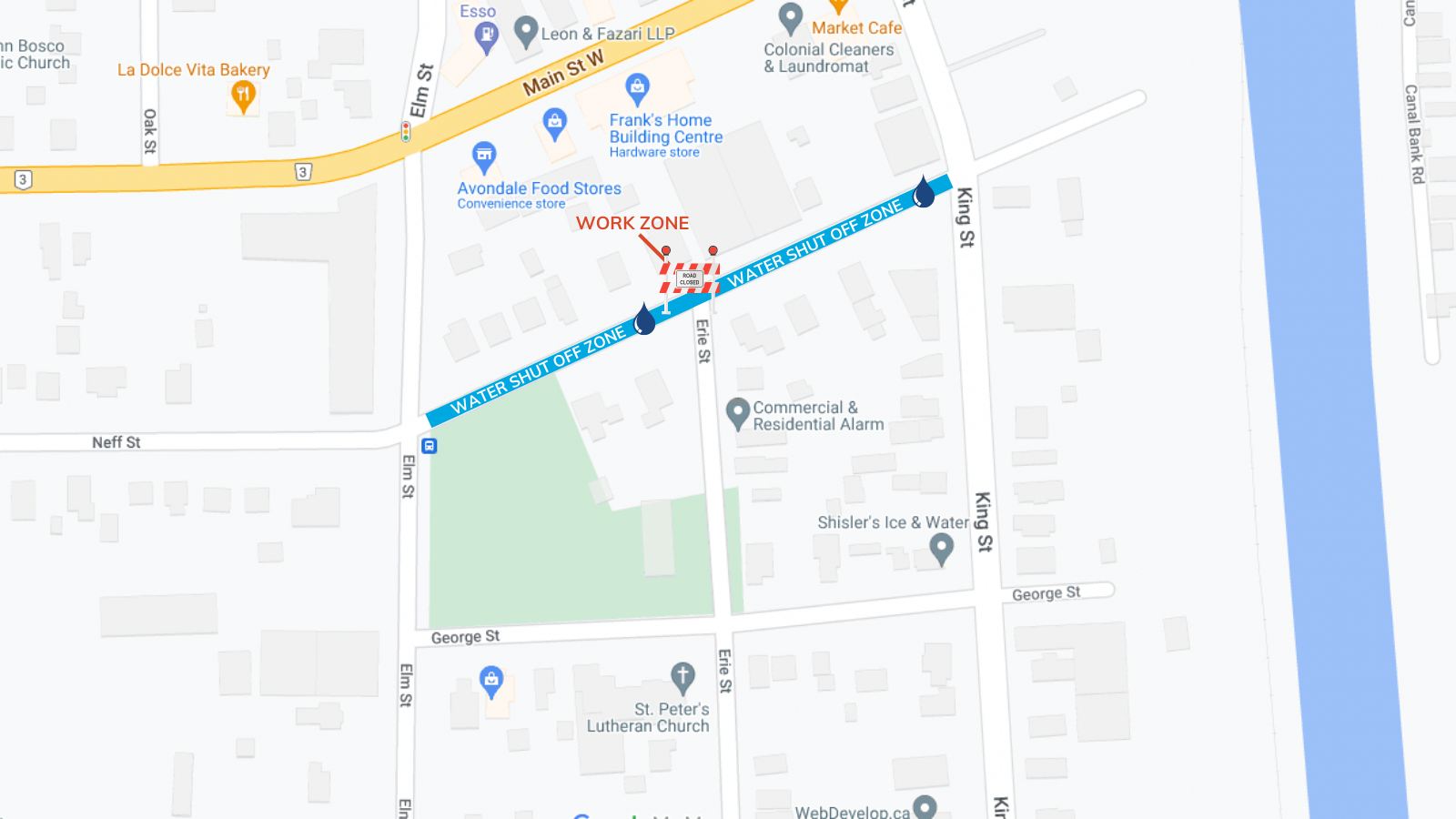 Posted on Tuesday, July 19, 2022 04:12 PM
City Public Works will be completing a water connection Wednesday, July 20, 2022, at the following location:
- Neff Street at Erie Street


A road closure will be in effect at the Neff Street and Erie Street intersection, Wednesday, July 20, starting at 7 a.m. until approximately 6 p.m.
Residents on Neff Street, between King Street and Elm Street, will experience water being shut-off, or a disruption in water service, Wednesday, July 20, from 9 a.m. until approximately...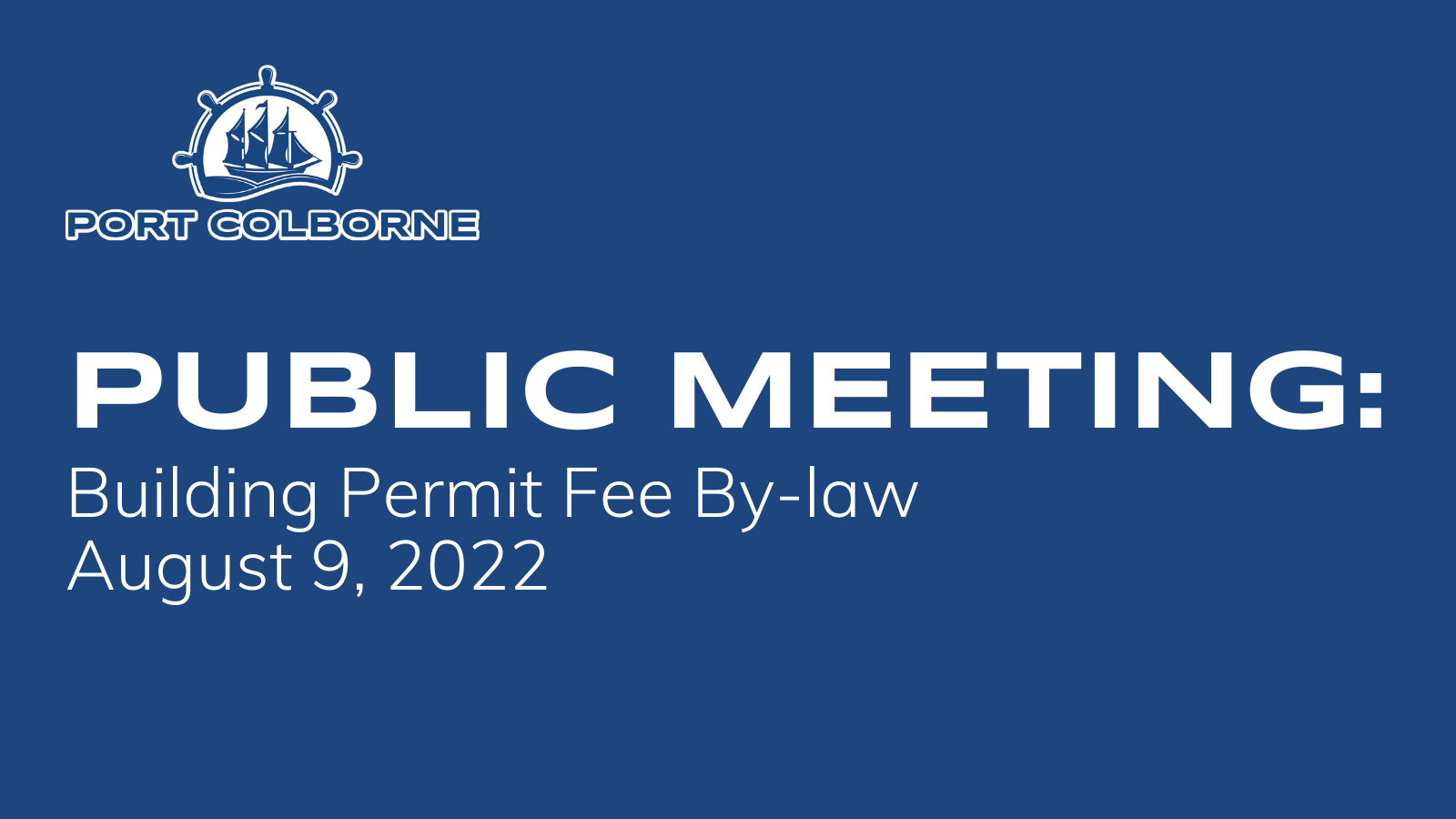 Posted on Tuesday, July 19, 2022 02:49 PM
TAKE NOTICE that the Council of the Corporation of the City of Port Colborne will hold a public meeting to consider a proposed new Building Permit Fee By-law under Section 7 of the Building Code Act.
Public Meeting
Date: Tuesday, August 9, 2022
Time: 6 p.m.
Where: In-person in Council Chambers, 3rd floor City Hall, 66 Charlotte Street, or watch
via our...
Posted on Monday, July 18, 2022 11:29 AM
Filming for the television series entitled "Ruby Road" Season 5 will be occurring in Port Colborne July 21 and 22, 2022. "Ruby Road" tells the fictional story based on the best-selling novel about a totalitarian society in what used to be part of the United States.
Location support will be set up at the following locations:
11 King Street; and
12 King Street.
Note: reference image above for a map of the area.
The preparation, filming, and wrap schedule is as follows:
Preparation: June 16 to July...