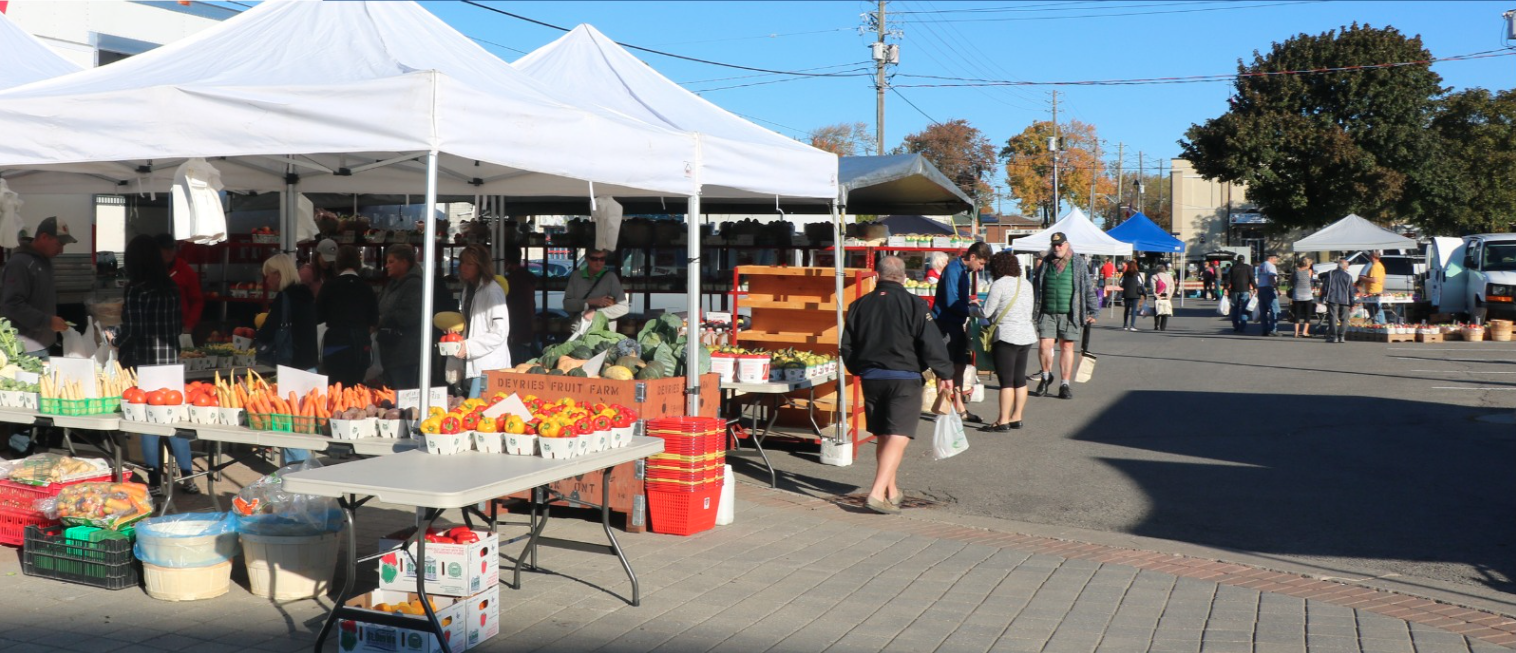 Brought to you by the Downtown Port Colborne Business Improvement Area.
Where: Market Square, 59 Charlotte Street, located directly in front of City Hall.
The Niagara Region has long been known for the quality of its fruits and vegetables. The Port Colborne Farmers' Market is home to over 50+ vendors specializing in fresh produce, prepared foods, meats & cheeses, handmade creations, baked goods, flowers, bedding plants and so much more.
The Port Colborne Farmers' Market is a certified farmers market with well over 25 farmers attending the market on a regular basis.
The official start of the regular season is Friday, April 14, 2023, and every Friday morning from 7 a.m. to 12 p.m., until October 27, 2023.
Special Easter Market
Thursday, April 6, 2023
7 a.m.-12 p.m.
Mini Markets/Christmas Markets
Fridays: November & December (weather permitting)
8 a.m. - 12 p.m.
Stay up-to-date by following the Port Colborne Farmers' Market on Facebook or visit the Port Colborne Downtown BIA website.
What's in season dates are approximate due to weather and region
| Produce | June | July | Aug | Sept | Oct |
| --- | --- | --- | --- | --- | --- |
| Apples | | | • | • | • |
| Blueberries | | • | • | • | |
| Cabbage | • | • | • | • | • |
| Cherries | • | • | | | |
| Corn | | • | • | • | |
| Nectarines | | | • | • | |
| Peaches | | • | • | • | |
| Pears | | | • | • | • |
| Raspberries | | • | • | • | |
| Strawberries | • | • | | | |
| Squash | | | • | • | • |
| Tomatoes | | • | • | • | • |