The museum and archives offer a wide variety of tours, programs, and workshops for the public and for educational groups.
Educational Tours and Programs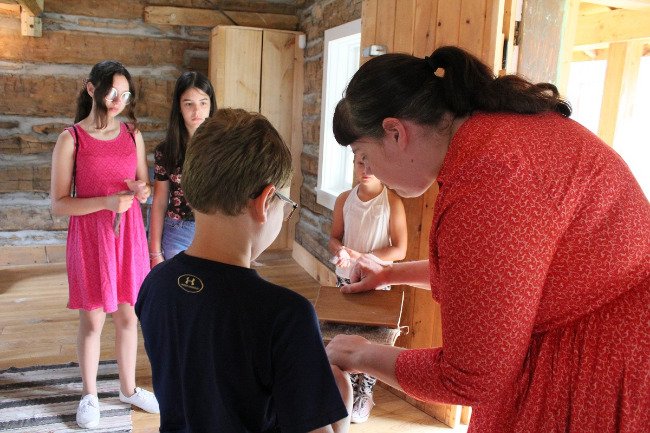 Guided on-site tours of the Museum exhibit galleries, Heritage Village and Marine Park are available from May to December. Please contact the museum to book an on-site tour.
Museum and heritage village tours are:
60 minutes long
$5 per person plus HST
Virtual Museum programs are available to groups wishing to have the museum come to them.
Virtual Tours are:
45 minutes long
Must be booked in advance
School Programs are available to suit a variety of levels and curriculum needs.
Book your museum tour or find out more about the available school programs
Contact us or call 905-834-7604
Cemetery and Urban History Walking Tours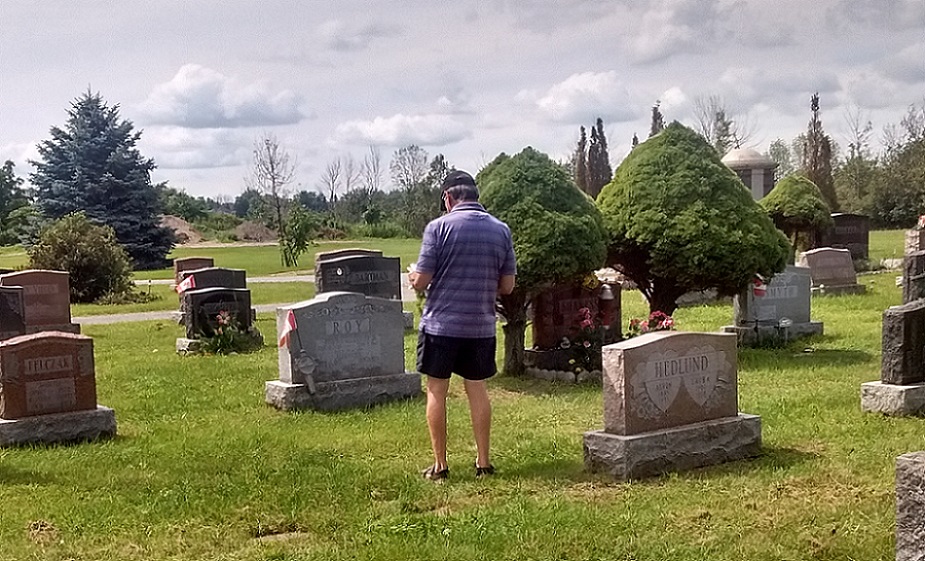 Want to learn more about the interesting people and places of Port Colborne? Guided walking tours of local neighbourhoods and cemeteries are offered by archives staff. Follow us on Facebook for upcoming tours throughout Port Colborne
Reservations are Required for All Tours
Contact us or call 905-834-7604


Fall Cemetery Walking Tours
Saturday September 23
9:30 am Overholt Cemetery, Part 1 (Bethel)
12 noon St. Paul's Lutheran Cemetery & Overholt Cemetery, Part 2 (Bethel)
Saturday Sept 30 SOLD OUT
9:30 am Oakwood Cemetery, Lakeshore Road, Wainfleet
West Street Urban History Walking Tour
Learn more about the history of Welland Canal and the village of Port Colborne
Main Street and Old Humberstone Village Urban History Walking Tour
Explore Humberstone village, the oldest village in the municipality
Tennessee Avenue and the Humberstone Club Walking Tour
Discover the history of this well-known local cottage resort
Overholt Cemetery Part 1 Walking Tour
Stories of local people and events abound in this tour of Overholt Cemetery in Bethel
Overholt Cemetery Part 2 and St. Paul's Cemetery Walking Tour
Join us as we explore more of Overholt Cemetery and the adjoining St. Paul's Cemetery in Bethel
Oakwood Cemetery Part 1 Walking Tour
Learn more about local people and history at Oakwood Cemetery on Lakeshore Rd in Wainfleet
"We Will Remember" Oakwood Cemetery Walking Tour
This special cemetery tour honours local people who have served in the military from the War of 1812 up to recent times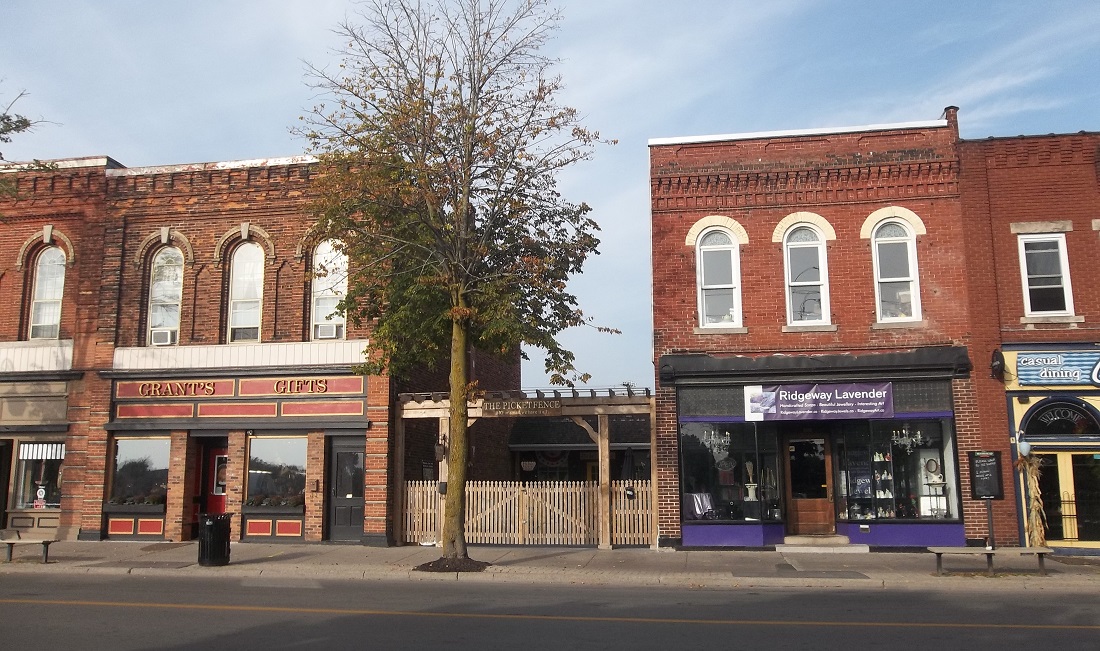 Walking tours are 60 to 90 minutes long.
Suggested minimum donation per person for each walking tour is $5
We also provide any of our walking tours for a group of 5 or more at a time which works for your schedule.
Our walking tours are also available as "armchair" tours if you cannot access the regular tours. Contact us or call 905-834-7604 to book a tour for your group of 5 or more.
Workshops
Workshops on research skills, archives and artifacts conservation and preservation, and other topics are offered by archives and museum staff. We can also provide workshops for groups.
Book a Tour, Workshop, or Speaker for Your Group
If you or your group would like a speaker, tour or workshop for a meeting or special event, contact us or call 905-834-7604