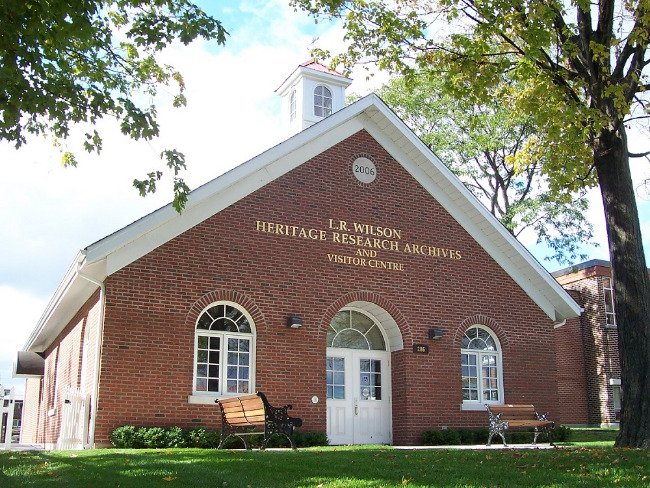 The Archives provides a climate-controlled, accessible place for researching records about the history of Port Colborne and area, including Humberstone Township, Humberstone village, Petersburg, Stonebridge, and Wainfleet.
Research
Our research collection includes documents, photographs, maps, newspapers, files, and books. Some documents in our collection have been digitized and can be searched online.
You can visit the Archives' Research Room to find out information on local history such as people, properties, businesses, the Welland Canal, and much more.
There is no charge to use the Research Room, but there are fees for photocopies and reproductions.
If you cannot visit in person, we can do research for you. Simple requests that take less than 15 minutes to complete are free. For anything longer, research fees may apply. To learn more or to ask a research question, contact us.
Rentals
You or your group can rent the Conference Hall at the Archives. The room is suitable for meetings, family gatherings and other special events.
We have 8 tables and 52 chairs for renters to use. Renters have access to a kitchenette with fridge, coffee urn and kettle.
Rental Fees
Daily Rental (8 hours) $120 plus HST
A $60 non-refundable deposit is required to book a rental date.
To Book a Rental
Call 905-834-7604
Walking tours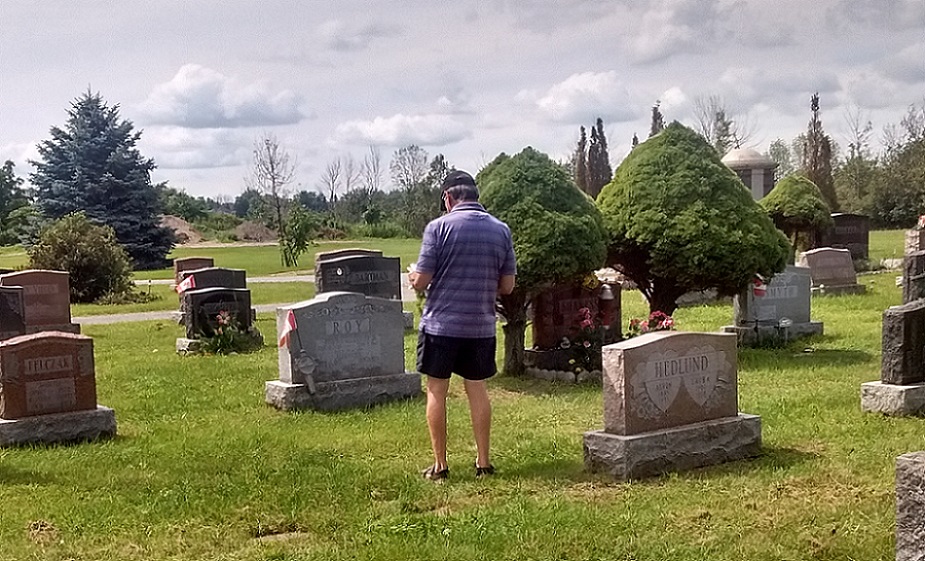 Follow us on Facebook for notice of upcoming Archives' walking tours.
West Street Urban History
Main Street and Old Humberstone Village Urban History
Tennessee Avenue and the Humberstone Club Urban History
Overholt Cemetery Tour Part 1
St. Paul's and Overholt Cemetery Tour Part 2
Oakwood Cemetery Tour Part 1
We Will Remember - Honouring Military Service at Oakwood Cemetery Tour
We offer any of our tours for a group of 5 or more people at a time that works for your schedule. Our walking tours are available as "armchair" visual presentations if you cannot access the regular tours. Contact us to book a tour for your group of 5 or more.
Tours are about 90 minutes long.
Suggested donation per person for each tour is $5 minimum
Speakers Series
Join us for presentations on local history by historians. Free admission, but advanced registration is required: 905 834 7604
Nov 24, 7pm Editorial Cartooning in Niagara, by Arden Phair
Follow us on Facebook for more information on upcoming Speakers Series lectures.
If you or your group would like a speaker or workshop for a meeting or special event, we can provide presentations on a range of topics concerning local history, just contact us.
Photo Reproductions
You can buy copies of some photos in our collection.
Volunteering
We welcome volunteers at the archives.
Donations
Donate to the archives
Just for Fun! Puzzles
Port Colborne Village Street Names c.1914 Word Search
Humberstone Village Street Names c.1900 Word Search
First Ships through the Welland Canal at Port Colborne, 1833 Word Search
Ships through the Welland Canal at Port Colborne, Aug 1837 Word Search
Follow us on Facebook for upcoming events, workshops, and information on local history