Visit us to see our exhibits, which change regularly
Williams` House Gallery
Located on the main floor of the Williams' house
A Village By the Canal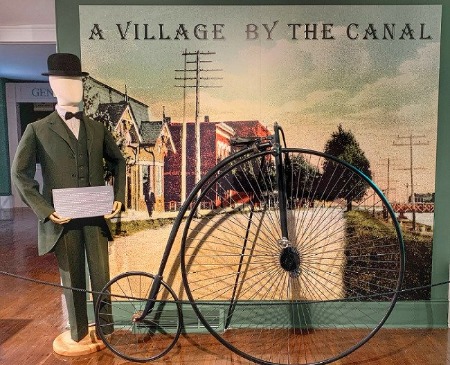 Take a look back to 150 years ago when Port Colborne was incorporated as a village. This exhibit explores the remarkable history of daily life in a village, and the skills and trades characteristic of Port Colborne's inhabitants in the era of 1870-1917.
Judging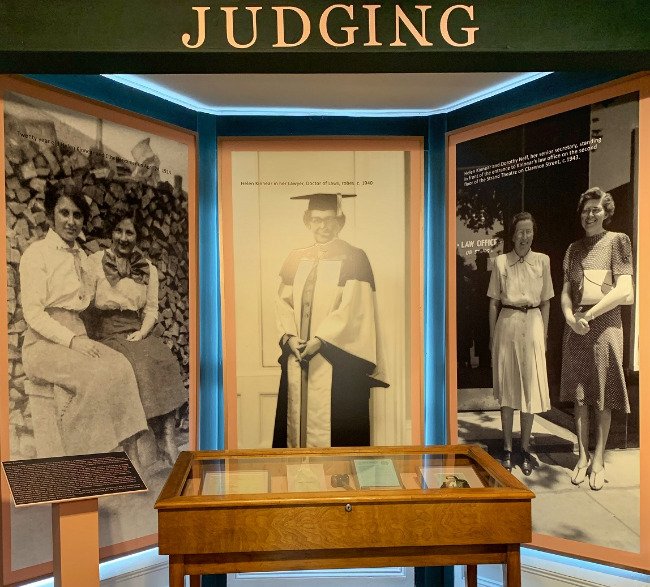 Helen Kinnear was called to the bar 100 years ago, beginning a legal career during which she accomplished a number of firsts for women, including the first federally-appointed female judge in Canada. Raised in Port Colborne, it was here she first practiced law. This exhibit takes a journey through her remarkable legal career and accomplishments.
Carriage House
Located on the grounds of the Museum
Nigh Agora
Explore our newest permanent exhibit in the Carriage House on the grounds of the museum. The exhibit showcases artifacts from a country museum on Pinecrest Road started in 1989 by Mildred Nigh which she called Nigh Agora Museum. She was inspired to create the little museum by the early handcrafted tools, utensils, baskets and more discovered on the farm she and her husband had purchased in 1972 from the Knisley family. The Nigh Agora exhibit celebrates the century farm and history of the Knisley family, and the dedication of Mildred Nigh in preserving this part of local history.
Marine Exhibit Lighthouse Gallery
Located in our Marine Park on the grounds of the museum.
Misener Shipping
Explore the contributions of a local family, the Miseners, to shipping on the Great Lakes.