Find our featured programs here. Creative writing, reviews, crafts, activities and more. View our newsletter for more programs and details.
Reviews and recommendations
Find new reads through our adult book clubs, teen reviews, and recommendations by kids for kids! Interested in participating? See the featured review page for details or contact us. Teens are awarded 5 community service hours for each approved review. Reviews and recommendations are published here and on social media accounts.
See reviews and recommendations
Ontario Parks Passes
Your Port Colborne Public Library is excited to offer free Ontario Parks Passes! These are single day-use passes that allow one vehicle and its occupants entry into an Ontario Park for free. With more than 100 operating provincial parks to choose from, you can explore skiing and hiking trails and day use beaches across our beautiful province. Borrow a Parks Day Pass with your Port Colborne Public Library card and enjoy free day parking in many Ontario Provincial Parks. For more information on day passes, please see the Ontario Parks page.
Library of Things: Cain's Jawbone
Cain's Jawbone by Edward Powys Mathers is a murder mystery novel first published in 1934. The book consists of 100 single-sided pages arranged in the wrong order. To solve the puzzle, the reader must determine the correct order of the pages, the names of the murderers, and their victims within the story. Only three people have correctly solved the puzzle, two in 1935, and one in 2020! Cain's Jawbone is now available through our Library of Things collection.

Can you solve the mystery?
Free Comic Book Day
Saturday, May 7, 2022. 10 a.m. to 4 p.m.
Drop by the library to pick up your free comic book. Spin the prize wheel to win an extra prize!
Feeling SUPER? Dress up like your favourite Superhero or wear a cape, and get your photo taken with a local superhero.
Thanks to our friends at Sketchbook Comics & Games for providing the comics.
All ages. FREE. Available while supplies last.
Virtual escape rooms
Can you escape from our virtual escape rooms? It's fun and free!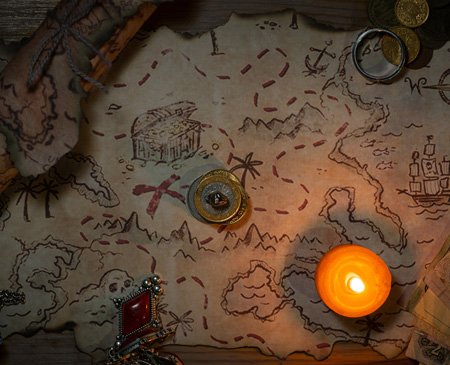 Go to Captain Colby's escape room
Captain Colby's Lost Treasure
Available starting Monday, March 14, 2022. Ages 11 and older.
Decipher the clues and find the lost treasure.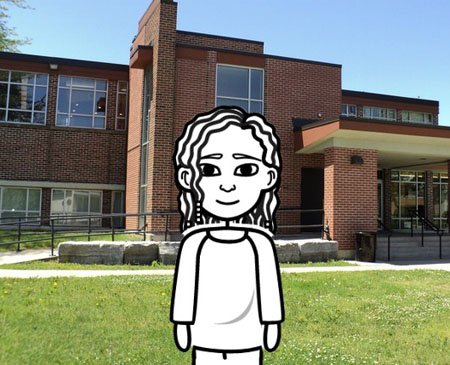 Go to Bella's escape room
Bella's Book Mystery
Available starting Monday, April 11, 2022. Ages 11 and older.
Decipher the clues to help Bella find her lost book.
Take & make kits
Jack and the Peastalk (all ages) available Monday, May 2, 2022.
Grow your own peastalk and recreate Jack's magical adventure using seeds from our Seed Library.
Available while supplies last. Free.
STEAM activity kits
Patterns Everywhere (ages 6 to12) available starting Monday, April 11, 2022.
Play and learn at the same time with STEAM activity kits. STEAM is Science, Technology, Engineering, Art, & Math. STEAM introduces essential skills and concepts that are transferrable and useful across many aspects of life. The kits include 3 STEAM activities with instructions, as well as information about the STEAM subject. Kits are available while supplies last. No registration required. Free.
Online programs
Did you know we have a
YouTube channel
? You can watch follow-along craft tutorials, activities and story times. Some videos are only available for a limited time, so check back for any updates. We also promote author talks, presentations, and other online programs of interest.