Find our featured programs here. Creative writing, reviews, crafts, activities and more. View our newsletter for more programs and details.
Summer programs
Join in the fun! We offer a variety of programs every summer. Find fun activities for your family including book clubs, BINGO, colouring contest and crafts!
Reviews and recommendations
Find new reads through our adult book clubs, teen reviews, and recommendations by kids for kids! Interested in participating? See the featured review page for details or contact us. Teens are awarded 5 community service hours for each approved review. Reviews and recommendations are published here and on social media accounts.
See reviews and recommendations
Ontario Parks Passes
Your Port Colborne Public Library is excited to offer free Ontario Parks Passes! These are single day-use passes that allow one vehicle and its occupants entry into an Ontario Park for free. With more than 100 operating provincial parks to choose from, you can explore skiing and hiking trails and day use beaches across our beautiful province. Borrow an Ontario Parks Pass with your Port Colborne Public Library card and enjoy free day parking in many Ontario Provincial Parks. For more information on day passes, please see the Ontario Parks page.
NaturePlus Passes
Available beginning Monday, July 4, we are excited to add Niagara Peninsula Conservation Authority NaturePlus Passes to our Library of Things. NPCA Passes can be checked out for 7 days with a Port Colborne Public Library Card.
The NaturePlus Pass is valid for daily admission and includes entry for one vehicle and its occupants at NPCA conservation areas.
See the NPCA Terms of Use for requirements, restrictions and further details.
Discover more by visiting: www.npca.ca/parks

Book club sets

Have you ever wanted to start your own book club? Now there are more ways than ever to borrow a set of book club books. All free with your Port Colborne Public Library card.
Port Colborne Public Library book club sets
We are happy to offer the following sets:
LiNC book club sets
Did you know that you can order over 250 different sets of book club books through LiNC using your Port Colborne Public Library card? From mystery to biography, from the classics to the latest bestsellers, there is a book for every kind of club. Some restrictions may apply.
To see what's available, please visit our online catalogue. You can also search "Book Club Set" as a title search. Need more information? Call us at 905-834-6512, we are happy to help you get started!
hooplaDigital book club
hooplaDigital provides all the resources you need to host clubs in person or virtually. Find discussion guides, author Q&As, further recommended reading, meeting planners, and more. With every book club title available on hooplaDigital instantly, book clubs of all sizes will love being able to access their title on hooplaDigital all at the same time. To learn more about this free resource, please visit: theclub.hoopladigital.com
Local Author Talk: Sara de Waard
Wednesday, August 10, 6:30 to 8:00 p.m.
Join us at the L.R. Wilson Heritage Research Archives for an evening with Port Colborne author Sara de Waard. Sara will discuss her journey as a writer, screenwriting and manuscript writing, and the inspiration for her award-winning debut novel White Lies, followed by a brief Q&A.
White Lies
In White Lies, de Waard delves into the myriad ways in which grief affects the mental health and emotional behaviour of young teens, and does not shy away from the lived realities of parental abuse for so many students. Despite the book's subject matter, White Lies offers no shortage of hope, love, and a belief in the importance of emotional healing.
About the Author
Sara de Waard is an author and screenwriter of Métis descent and is currently in the process of exploring her family's heritage. She is an elementary school teacher and freelance social media manager with a love for film and a soft spot for rap and hip-hop music thanks to her two teenagers. Her writing is often inspired by her compassion for the trials and tribulations of today's youth. After completing her BA in Radio and Television from Ryerson University and a stint in London, ON, de Waard returned near her hometown of Port Colborne, ON where she currently lives with her kids.
This is a free event. Copies of White Lies will be available for purchase at the event for $15 (cash only).
Registration is required due to capacity. Please call to reserve your spot: 905-834-6512.
Library of Things: Cain's Jawbone
Cain's Jawbone by Edward Powys Mathers is a murder mystery novel first published in 1934. The book consists of 100 single-sided pages arranged in the wrong order. To solve the puzzle, the reader must determine the correct order of the pages, the names of the murderers, and their victims within the story. Only three people have correctly solved the puzzle, two in 1935, and one in 2020! Cain's Jawbone is now available through our Library of Things collection.

Can you solve the mystery?
Virtual escape rooms
Can you escape from our virtual escape rooms? It's fun and free!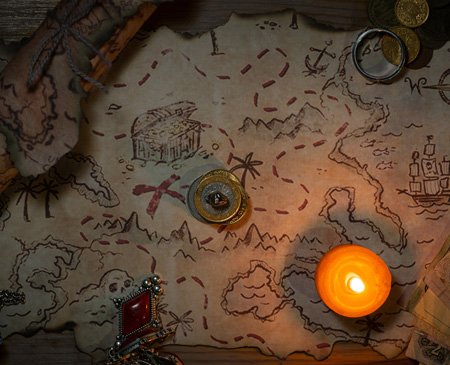 Go to Captain Colby's escape room
Captain Colby's Lost Treasure
Available starting Monday, March 14, 2022. Ages 11 and older.
Decipher the clues and find the lost treasure.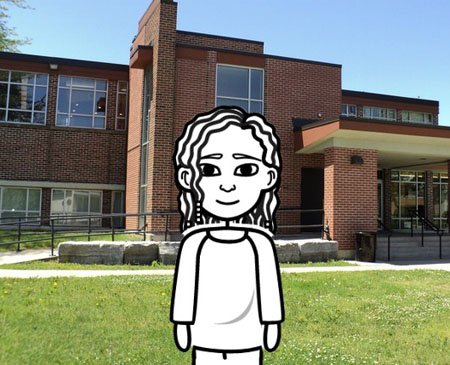 Go to Bella's escape room
Bella's Book Mystery
Available starting Monday, April 11, 2022. Ages 11 and older.
Decipher the clues to help Bella find her lost book.
Take & make kits
Looking for take & make kits? See our summer programs for all kits and other fun activities available this summer!
Online programs
Did you know we have a
YouTube channel
? You can watch follow-along craft tutorials, activities and story times. Some videos are only available for a limited time, so check back for any updates. We also promote author talks, presentations, and other online programs of interest.