Find our featured programs here. Reviews, crafts, activities and more. View our newsletter for more programs and details.
Book reviews by our library patrons
Find new reads through our patron reviews, teen reviews, and reviews by kids for kids! Interested in participating? See the featured review page for details or contact us. Teens are awarded 5 community service hours for each approved review. Reviews are published here and on social media accounts.
Bill's Best Reads with William Thomas
We are excited to introduce Bill's Best Reads! Each month, we will feature a book hand-selected by bestselling author, scriptwriter, and nationally syndicated humour columnist, William Thomas. This month's selection: A Fine Balance by Rohinton Mistry.
To place a hold, find "A Fine Balance" today in our catalogue, or call us at 905-834-6512.
Documentary films
Monday, December 18, 2023. 1:30 to 3:30 p.m.
Join us for a screening and discussion of a documentary film:
Mary of Nazareth (1996, 50 min.)

Though she is rarely mentioned in the Gospels, she is doubltessly the most important and most revered woman in biblical history.

Christmas Unwrapped (2005, 50 min.)

The history of Christmas and the traditions that make the holidays the most wonderful time of the year.
Pre-registration is required. Contact the library for more information: 905-834-6512. Free.
Painting with Kyla: Winter Moon
Thursday, December 21, 2023.
1:00 to 2:30 p.m. & 5:30 - 7:00 p.m.
Paint from a unique perspective in this acrylic painting workshop. The scene is of a beautiful, calm winter's night. The viewpoint being from inside a hollowed-out tree. Learn sketching and painting techniques that help create a balanced painting.
Pre-registration is required. Contact the library for more information: 905-834-6512. Cost: $15 per person.
"Fill the Fire Truck" Food Drive
Help support our friends at Port Colborne Fire & Emergency Services. The library is a drop-off point for the Toy Drive. Bring us your unwrapped new and gently-used toys for ages 18 and under, and non-perishable food items. All donations go to Port Cares to help those in need during the holiday season.
Donate a gift. Help a local child.
Donations accepted until mid-December.
Help fill our Mitten Tree
Donate new mittens, hats, gloves and scarves to place on our Mitten Tree for Port Cares. Whether handmade or bought, help someone have a warm winter this year.
Thank you for your support!
Activities for children
Join us for various activities. Check out our newsletter for current and upcoming events and programs.
Children's Book Giveaway
Starting: Friday, December 15, 2023 at 9:00 a.m.
Give the gift of reading this holiday season with a free children's picture book! Starting on Friday, December 15, the first 120 people in the door will get a free picture book thanks to First Book Canada. One book per family Available while supplies last.
Create our January bookmark
During December, we are calling all kids to create a bookmark for the library. Make it at home or at the library-- we'll supply the paper. Submit your design by December 30, 2023 for a chance to be our featured artist for January. The theme is "Winter Wonderland."
Available in the Children's Room. Free.
Scavenger hunts
Find all of the scavenger hunt items and win a small prize. This program runs in the Children's Room every day with a new theme each week. Drop-in.
Weekly themes
Week of November 27: Board Game Pieces

Week of December 4: Trees

Week of December 11: Penguins

Week of December 18 to 30: Sugar Cookies
Touch-a-Truck Book
On September 21, 2023, children and families drew pictures of their favourite vehicle at the Touch-a-Truck & Fire Prevention Kick-Off Open House.
We are excited to announce that we collected the drawings and have made them into a book that you can now check out at your Port Colborne Public Library!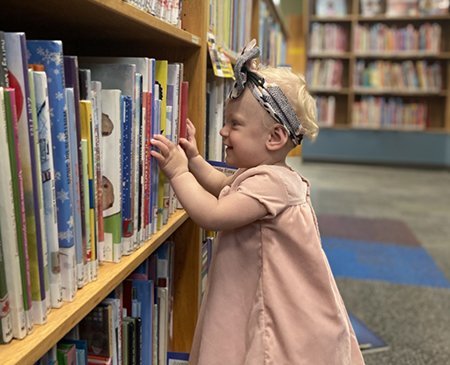 Baby time
Tuesdays
December 5, 12 & 19, 2023.
10:15 to 10:45 a.m.
Songs, stories, and rhymes with your little one.
For ages zero to two. Free.
Pre-registration required.
Tot time
Thursdays
December 7, 14, 21 & 28, 2023.
10:15 to 11:00 a.m.
Enjoy stories, crafts, and a circle-time.
For ages two to five accompanied by a parent/caregiver. Free.
Pre-registration required.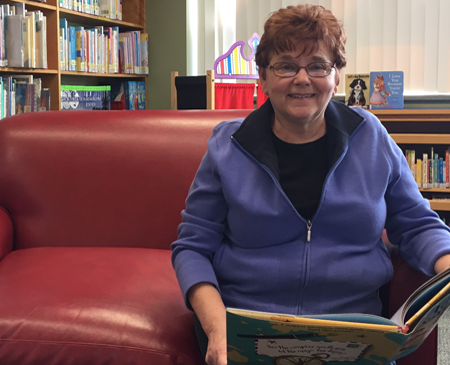 Story time with Shelly
Saturdays
December 2, 9, 16, 23 & 30, 2023.
10:30 to 11:30 a.m.
Meet us in the Children's Room for a fun, free, family time.
All ages. Free. No registration required.

Snowman ornament
December 13, 2023.
4:00 to 5:00 p.m.
Get ready to let it snow with this cute snowman craft.

For ages eight to 12. Free.
Pre-registration required.
Community Connect
Learn more about services and programs offered by local community support groups.
Resume Refresh with PC Works
Tuesdays, December 5, 12 & 19, 2023.
10:00 a.m. to 12:00 p.m.
Bring in a copy of your resume (paper/digital) and get tips to improve it. PC Works will help refresh and optimize your resume to highlight your skills to match your employment goals. Don't have a resume? PC Works can help get you started.
Drop-in. Free.
Ontario Seniors Dental Care Program Presentation
Wednesday, December 12, 2023.
2:00 to 3:00 p.m.
Learn about eligibility and enrollment in the Ontario Seniors Dental Care Program (OSDCP) with Valerie Wehlann. The government of Ontario developed the ODSCP to provide free dental care for low-income seniors (65 and older). Valerie works as the Dental Health Community Worker at Bridges Community Health Centre.
Call Valerie at 905-871-7621 ext. 2245 for any additional dental assistance related questions.
Pre-registration required. Free.
Service Canada
Third Wednesday of each month.
Next session:
Wednesday, December 20, 2023.
10:00 am to 1:00 p.m.
Service Canada provides Canadians with a single point of access to a wide range of government services and benefits through the internet, by telephone, in person or by mail.
Service Canada will be in your community to help you apply for the programs and services:
Old Age Security (OAS)
Canada Pension Plan (CPP)
Employment Insurance (EI)
Social Insurance Number (SIN)
My Service Canada Account (MSCA).
Pre-registration required. Free.
Birchway Niagara (Formerly Women's Place)
Thursday, December 14, 2023.
10:00 a.m. to 12:00 p.m.
Learn about communication, boundaries, safety planning, and healthy relationships. Learn how to help someone who may be experiencing abuse. Confidential meeting spaces available.
Drop-in. Free.
Raising Resilient Children
Monday, December 18, 2023.
10:30 a.m. to 12:00 p.m.
This seminar focuses on learning strategies to help build positive feelings in your child and help your child recognize and accept feelings, deal with negative feelings and upsetting stressful life events. This seminar is presented by a Niagara Region Public Health Nurse.
Pre-registration required. Free.
PFLAG Niagara
Saturday, January 6, 2023.
11:30 a.m. to 1:30 p.m.
Wondering what all the fuss is about pronouns? Struggling to keep track of all of the letters in 2S&LGBTQQIA+ and what they mean? Maybe you have questions but aren't sure if you'll say the right thing or use the correct terms, or you want to know more about how you can be a better ally to the community. Pflag Niagara is here for you!
In communities across the country, the pflag Canada network provides peer support, education and advocacy for a Canada that affirms, respects, and values all sexualities, genders, and gender expressions. Volunteers from Pflag Niagara will be on hand to answer questions and share resources and information - stop by and say Hello!
Drop-in. Free.
Wonderbooks
We now have Wonderbooks, thanks to a generous donation from the Port Colborne Lions Club! Wonderbooks are print books with a ready-to-play audiobook inside. Press play to read along with a book, and then switch to learning mode for literacy learning and fun.
To see what's available, please visit our online catalogue. You can also search "Wonderbook" as a keyword search for all of LiNC.

Book club sets
Have you ever wanted to start your own book club? Now there are more ways than ever to borrow a set of book club books. All free with your Port Colborne Public Library card.
Port Colborne Public Library book club sets
We are happy to offer the following sets:
LiNC book club sets
Did you know that you can order over 250 different sets of book club books through LiNC using your Port Colborne Public Library card? From mystery to biography, from the classics to the latest bestsellers, there is a book for every kind of club. Some restrictions may apply.
To see what's available, please visit our online catalogue. You can also search "Book Club Set" as a title search. Need more information? Call us at 905-834-6512, we are happy to help you get started!
Online programs
Did you know we have a
YouTube channel
? You can watch follow-along craft tutorials, activities and story times. Some videos are only available for a limited time, so check back for any updates. We also promote author talks, presentations, and other online programs of interest.