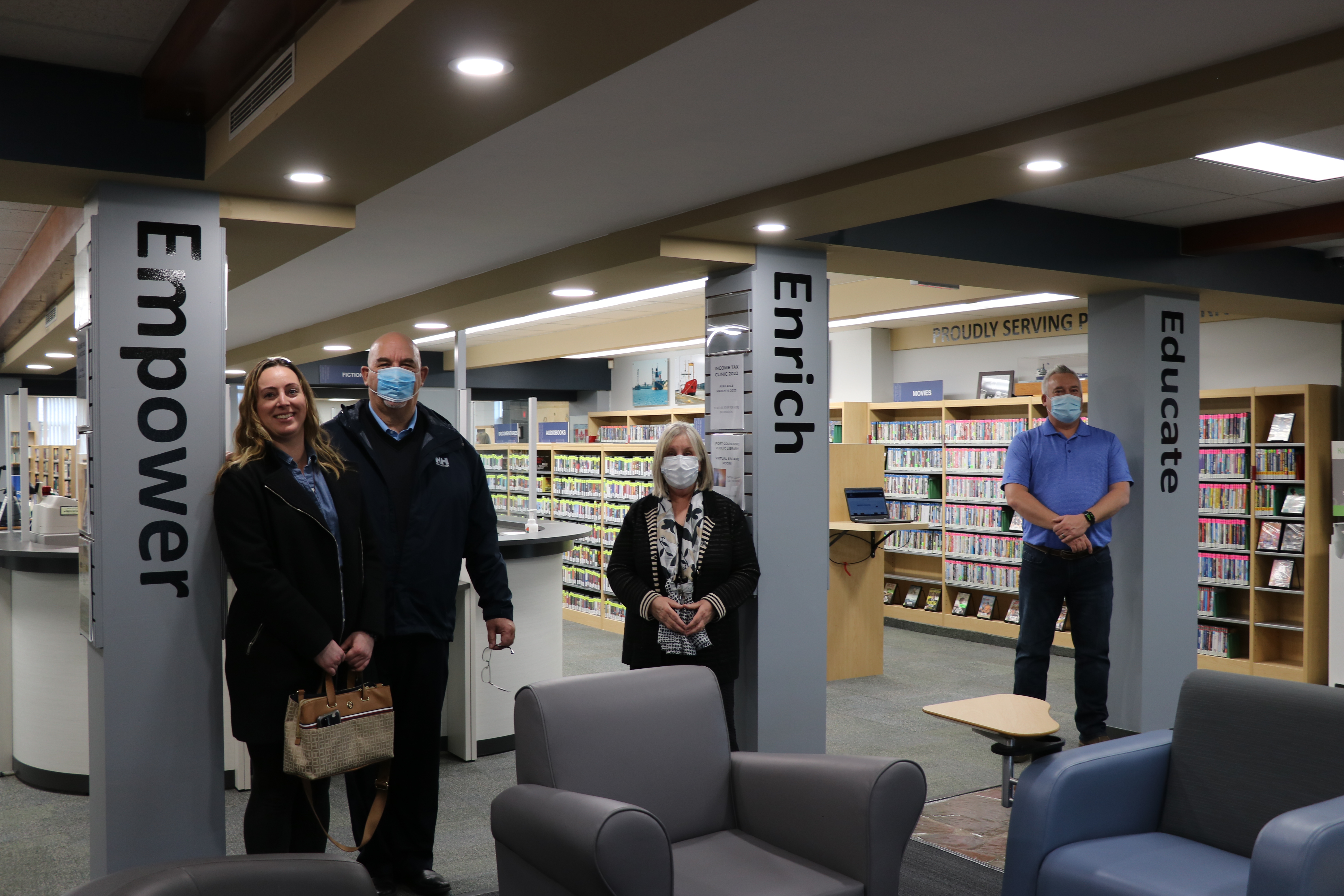 Posted on Friday, March 25, 2022 04:07 PM
Photographed left to right: Jennifer Carey, Jonathan Morgan & Company Limited; Michael Cooper, Port Colborne Public Library Board Chair; Susan Therrien, Director of Library Services, Port Colborne Public Library; Scott Luey, CAO, City of Port Colborne
On Mar. 25, 2022, the Port Colborne Public Library celebrated the completion of projects made possible with the help of a $121,200 Resilient Communities Fund grant from the Ontario Trillium Foundation (OTF). This grant, awarded to the City of...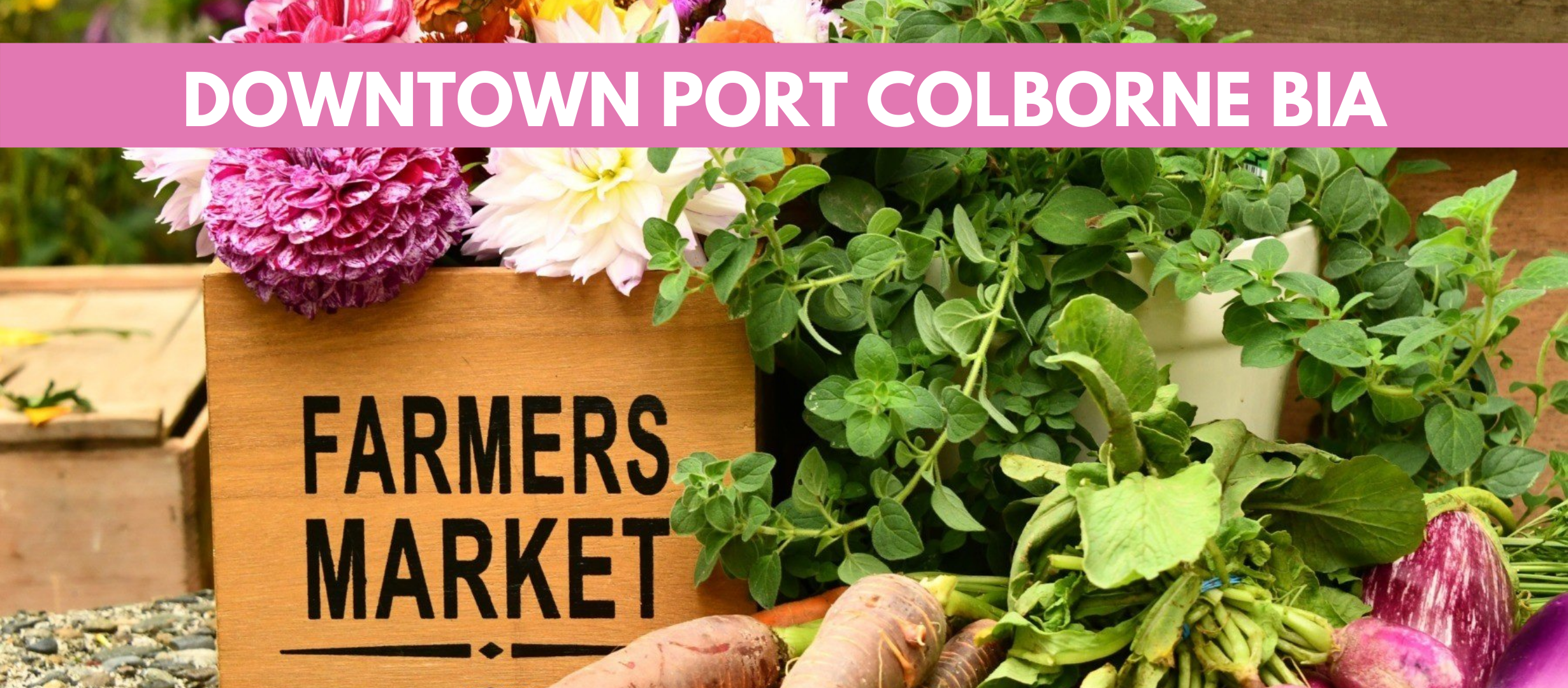 Posted on Friday, March 25, 2022 12:16 PM
The 2022 market season begins in April this year with an Easter Market on Thursday, April 14th. On this occasion, the market will be open 8:00 AM to 12 noon. There will be special treats for children and adults with all the Easter goodies to make your family celebration the best ever with freshly baked goodies, meats, cheeses, fresh-cut flowers, and last-minute gift ideas!

The official start of the regular season is Friday, April 22, 2022, every Friday morning from 8:00 A.M. till 12:00 PM, until...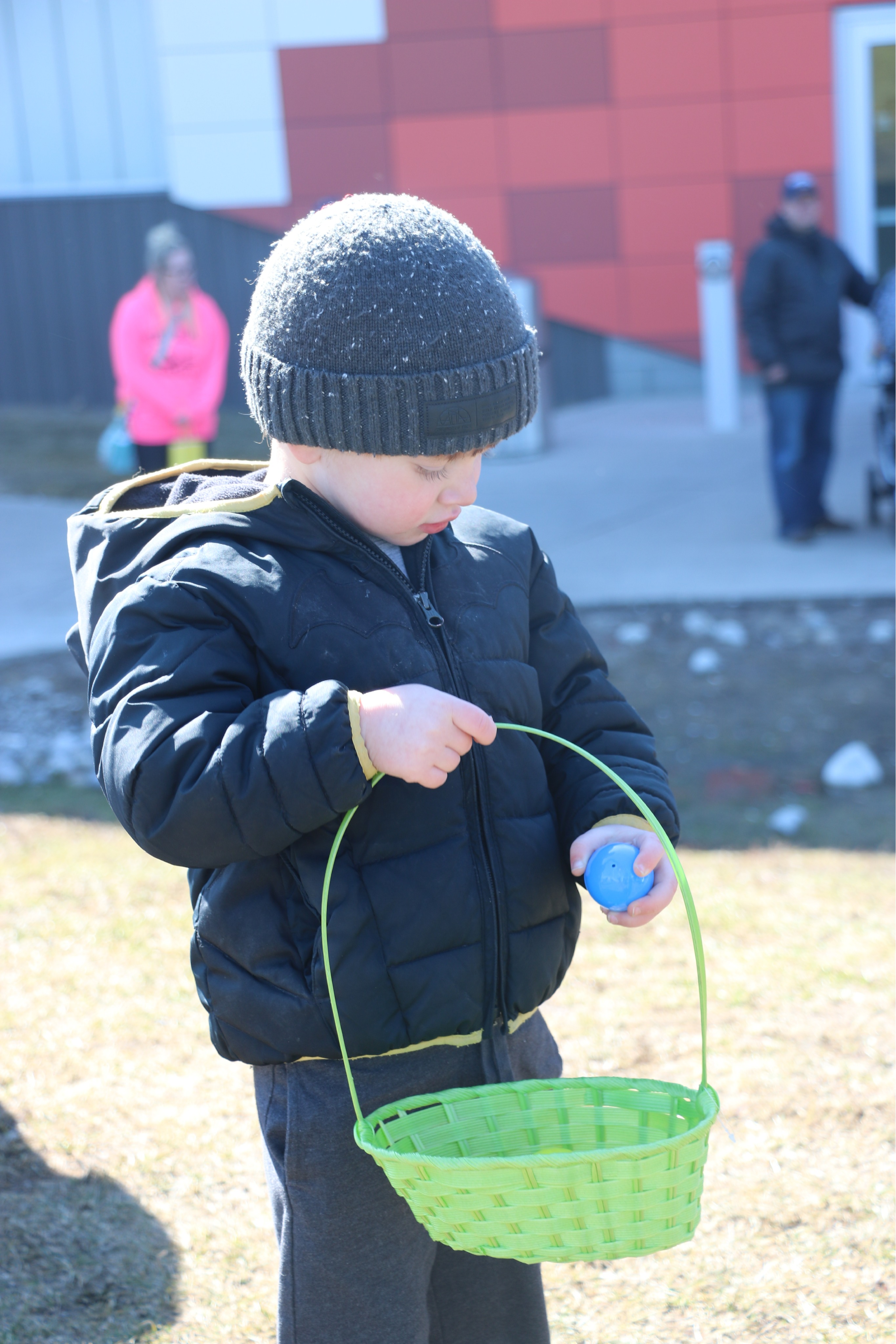 Posted on Thursday, March 24, 2022 03:02 PM
On Saturday, April 16, 2022, the Easter bunny will be hopping back into Port Colborne for the annual outdoor Easter egg hunt at 11 a.m. at the Vale Health & Wellness Centre, 550 Elizabeth Street.
"We're looking forward to the Easter bunny's return to Port Colborne", said Luke Rowe, event and volunteer coordinator. "The Easter Egg Hunt is planned to be outdoors; however, we can accommodate an indoor egg hunt during inclement weather. We will also be offering free family fun through our partnership...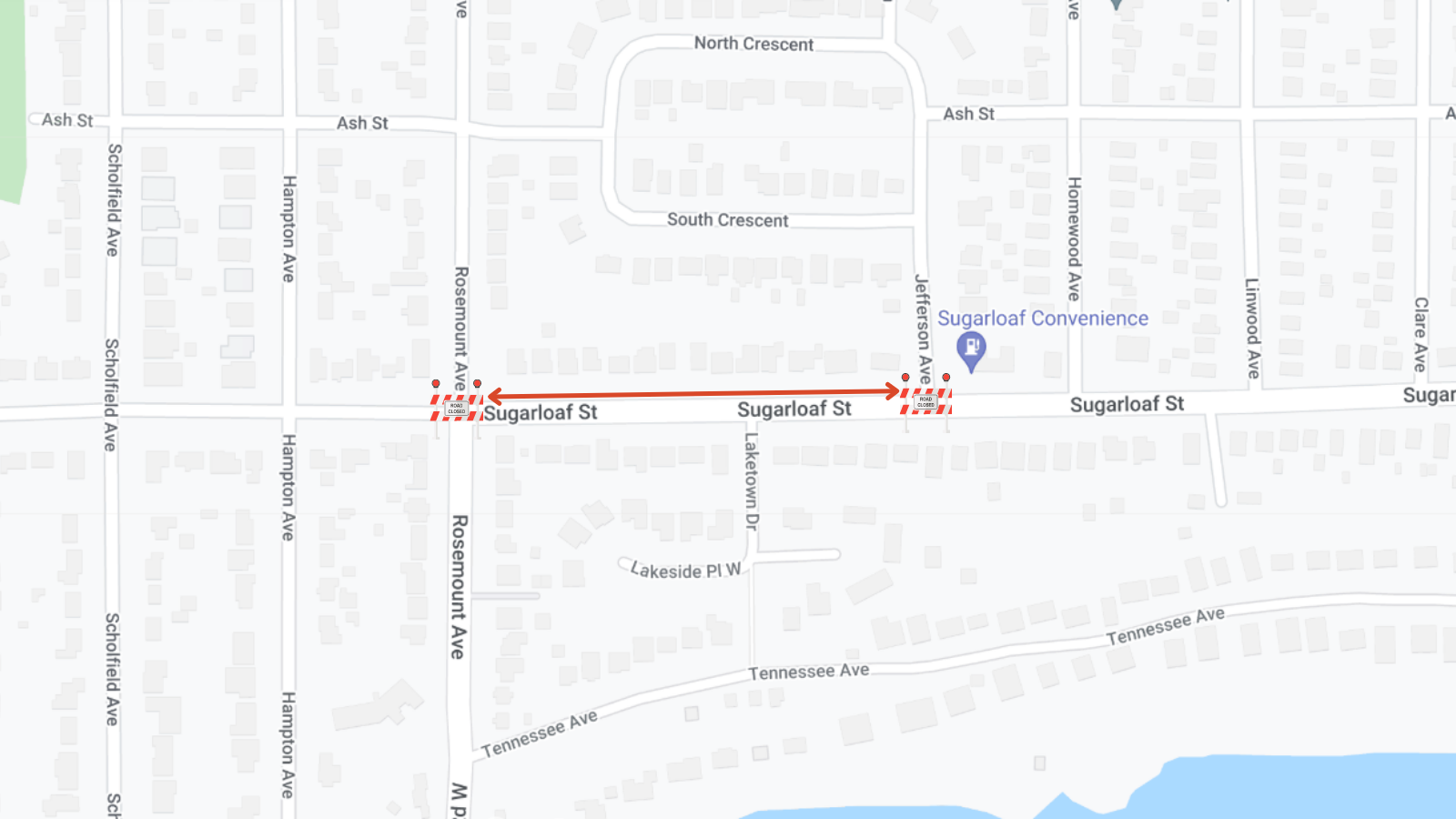 Posted on Thursday, March 24, 2022 02:29 PM
City Public Works staff are attending to a watermain break at the following location:
- Sugarloaf Street, between Rosemount Ave. and Jefferson Ave.

Sugarloaf Street will be reduced to one lane. Access will be granted to emergency vehicles. Drivers are asked to avoid the area if possible.
Residents/businesses in this area will experience water being shut-off, or a disruption in water service, until approximately 5 p.m.
Staff will be notifying impacted...
Posted on Thursday, March 24, 2022 01:45 PM
Expropriations Act, R.S.O. 1990, c. E.26
In the Matter of an application by the City of Port Colborne for approval to expropriate land being:
Composed of Parts of Bridge Street, Lock Street, and Park Avenue in the Central Park
subdivision registered as Central Park Plan of Subdivision 836. for the Village of Humberstone
described as...