Posted on Monday, August 29, 2022 10:37 AM
The City of Port Colborne is taking steps to make it easier to participate in the Municipal Election being held Oct. 24, 2022. To increase accessibility and convenience, the city will provide three advance voting days on Oct. 1, 12, and 14, 2022.
"New for the 2022 election is Vote by Mail on Demand," said Nicole Rubli, acting city clerk. "Vote by Mail on Demand allows Port Colborne voters another option to exercise their right to vote without having to visit the in-person polling...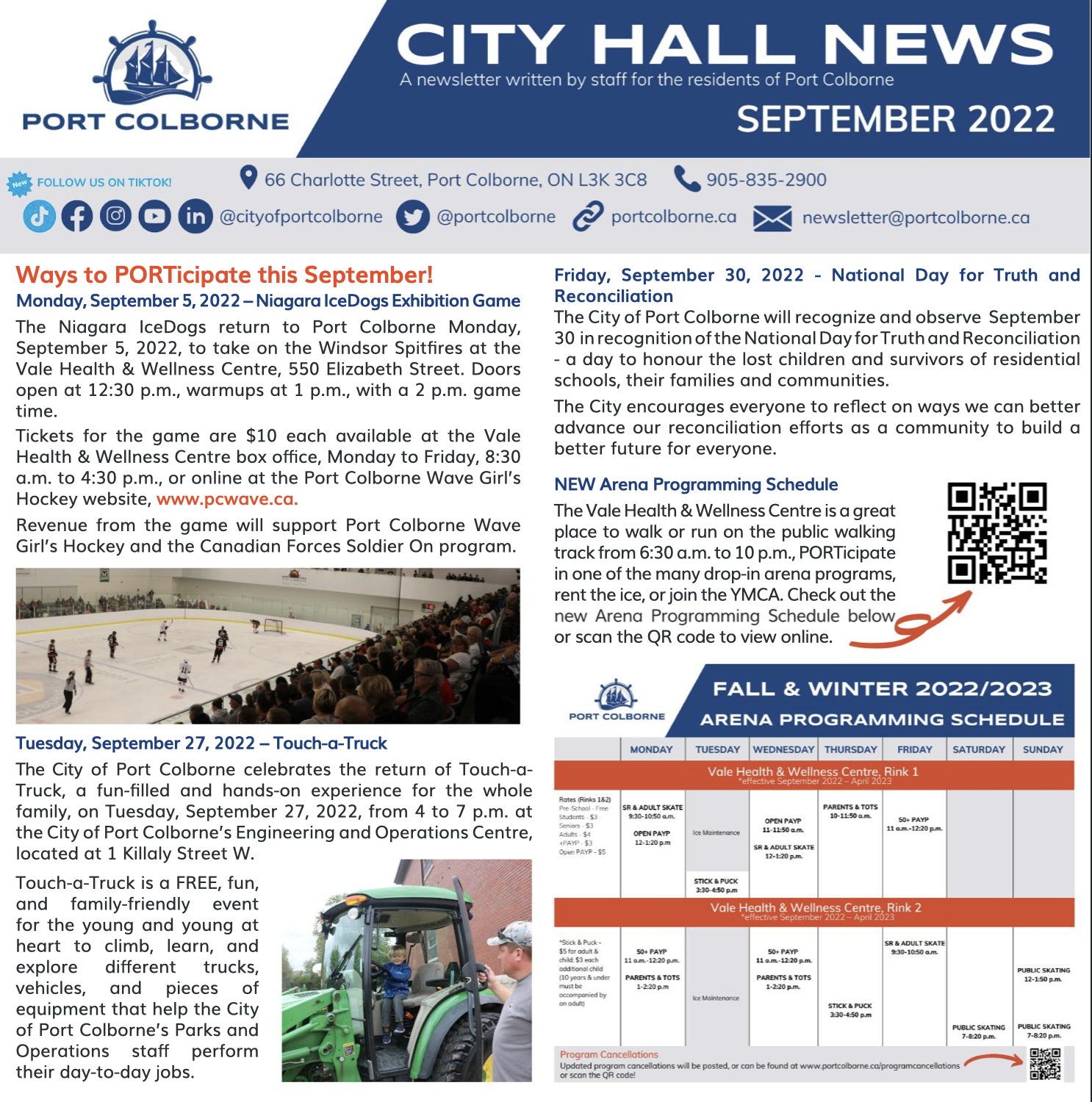 Posted on Thursday, August 25, 2022 08:56 AM
The September 2022 edition of City Hall News is now available on our website, or you can read it in today's Port Colborne Leader/Niagara This Week.
This month's edition focuses on ways to PORTicipate this September, including: watching the Niagara IceDogs Exhibition Game at the Vale Health and Wellness Centre, attending our Touch-a-Truck event, reflecting on National Day for Truth and Reconciliation Day, getting active at with the new Fall/Winter Arena Programming Schedule, checking out...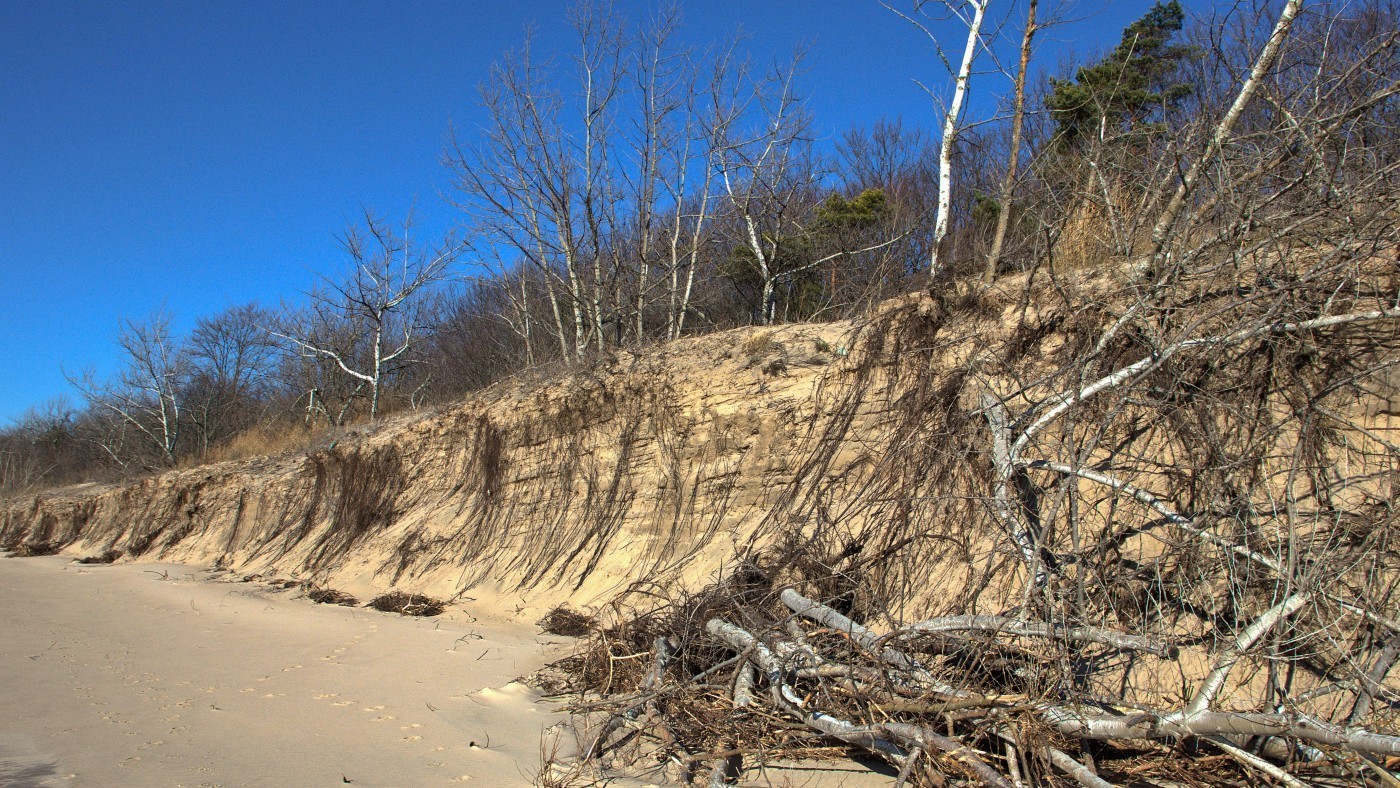 Posted on Tuesday, August 23, 2022 10:18 AM
Niagara Coastal is restoring 6,600m2 of coastal dune habitat at Nickel Beach; Port Colborne's most popular beach destination. In partnership with the Niagara Peninsula Conservation Authority, the City of Port Colborne and VALE Canada Ltd., this project engages community members in local actions to contribute to a healthy and resilient Lake Erie coastal ecosystem.
The coasts of the Great Lakes are under threat from the impacts of our changing climate. High water levels, more frequent and intense storm...

Posted on Thursday, August 04, 2022 01:45 PM
The City of Port Colborne is recruiting workers for the 2022 municipal and school board election as deputy returning officers, poll clerks, tabulator operators, revision clerks and greeters.
"Working the municipal election is a great way to participate in your community and get involved in the democratic process," said Nicole Rubli, acting city clerk. "Previous election experience is considered an asset but we always welcome new workers to join the team."
To work during the election,...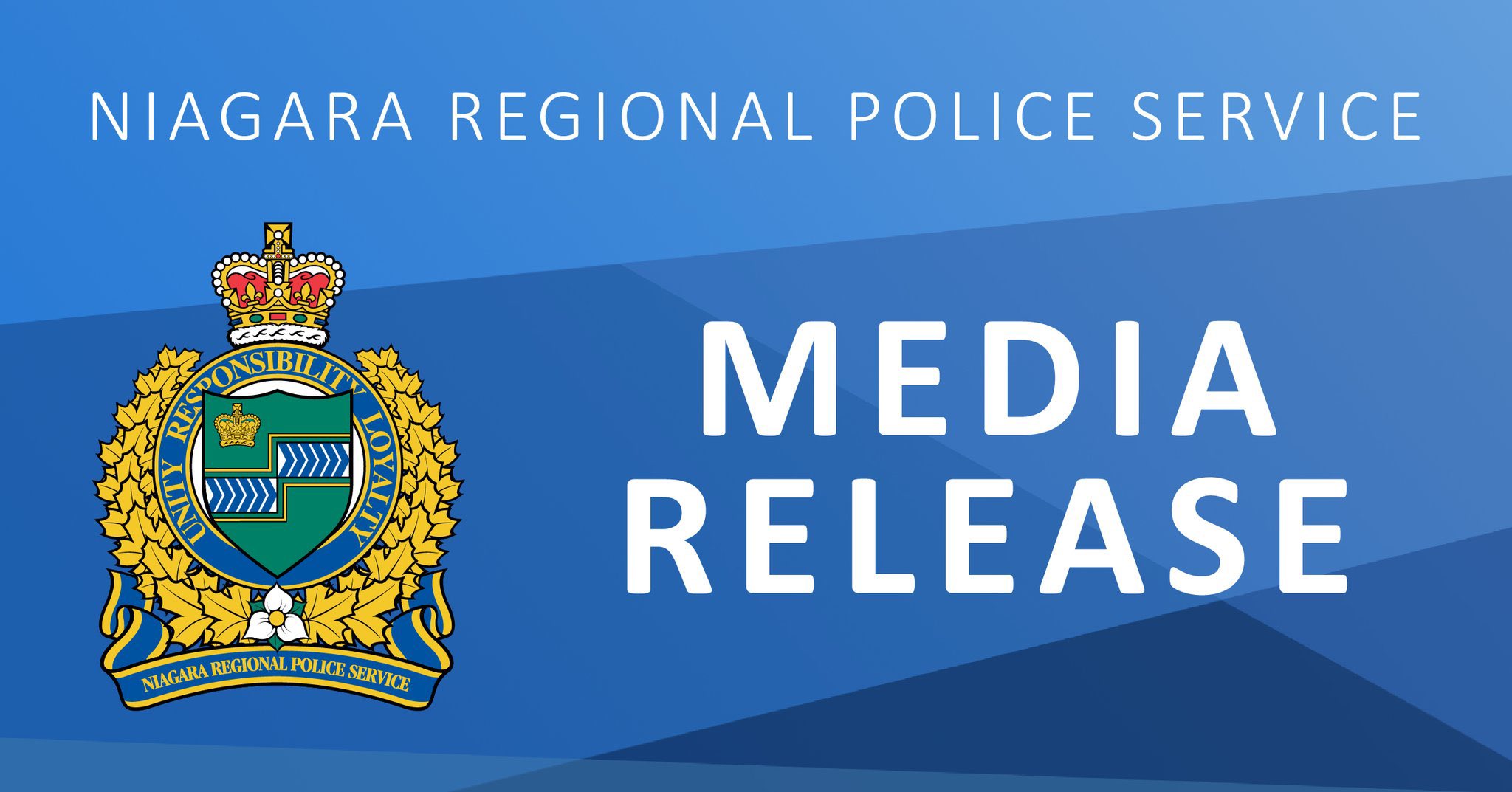 Posted on Thursday, August 04, 2022 10:35 AM
On August 3rd, 2022, at approximately 7:00pm the Communications Unit of the Niagara Regional Police Service (NRPS) began receiving calls related to sightings of the escaped wolf on the west side of Port Colborne.
As officers assigned to 6 District responded to the area, a property owner reported the wolf and expressed concern for the safety of their animals. Officers attended and attempted to contain and capture the wolf, however, were unsuccessful. The Niagara SPCA was contacted but...