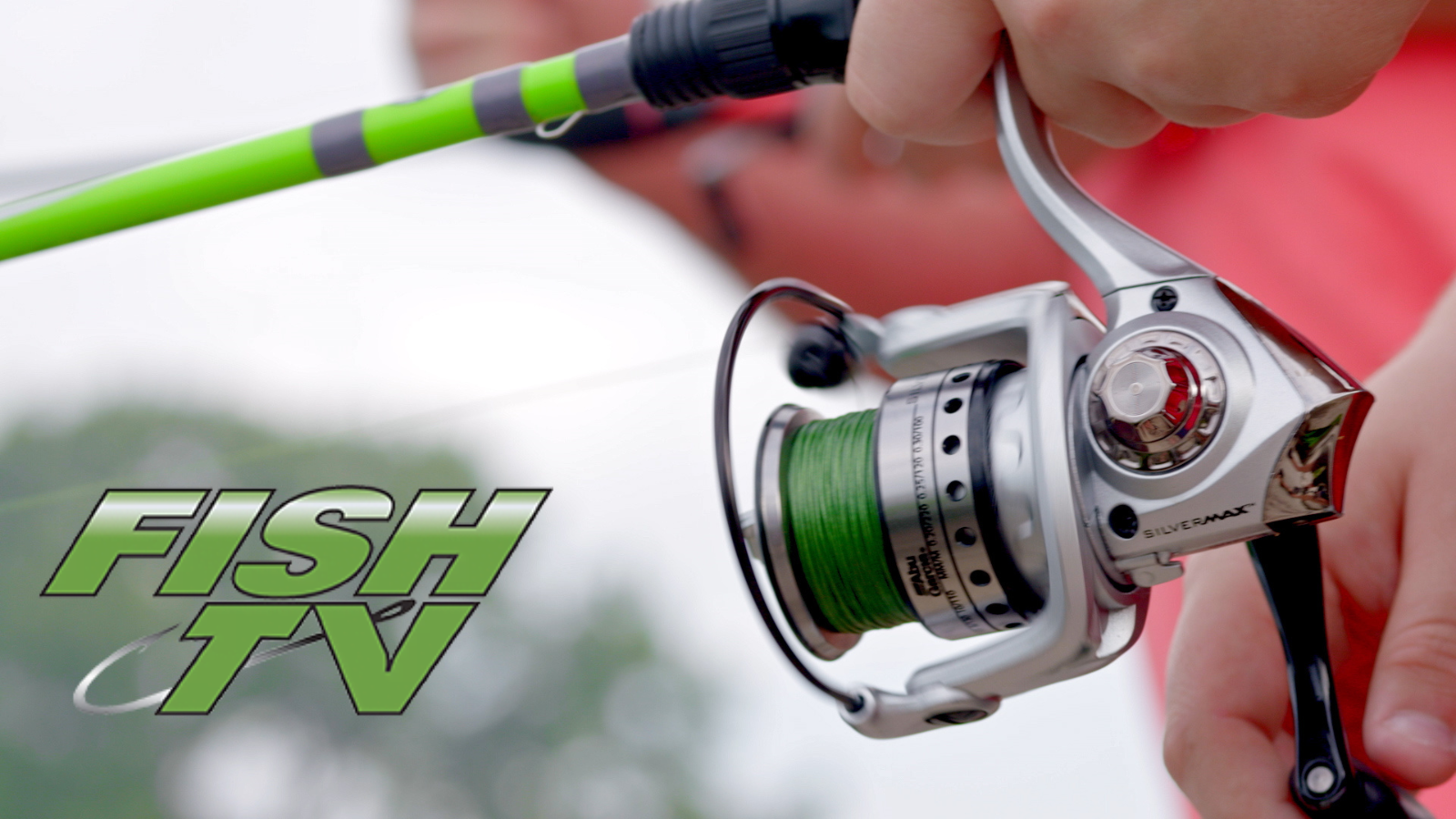 Posted on Monday, November 28, 2022 03:10 PM
The airing of Port Colborne's first episode of the populartv series, Fish TV, aims to put the community back on the fishing map.
"I welcomed the show's hosts [Ron James and Jeff Chisholm] at Sugarloaf Marina on their first day of shooting," says Mayor Bill Steele. "Even though they had been to Port Colborne before, I wanted them to know they were in for a real treat that week. The walleye were biting like crazy and the weather couldn't have been better."
The idea to collaborate with...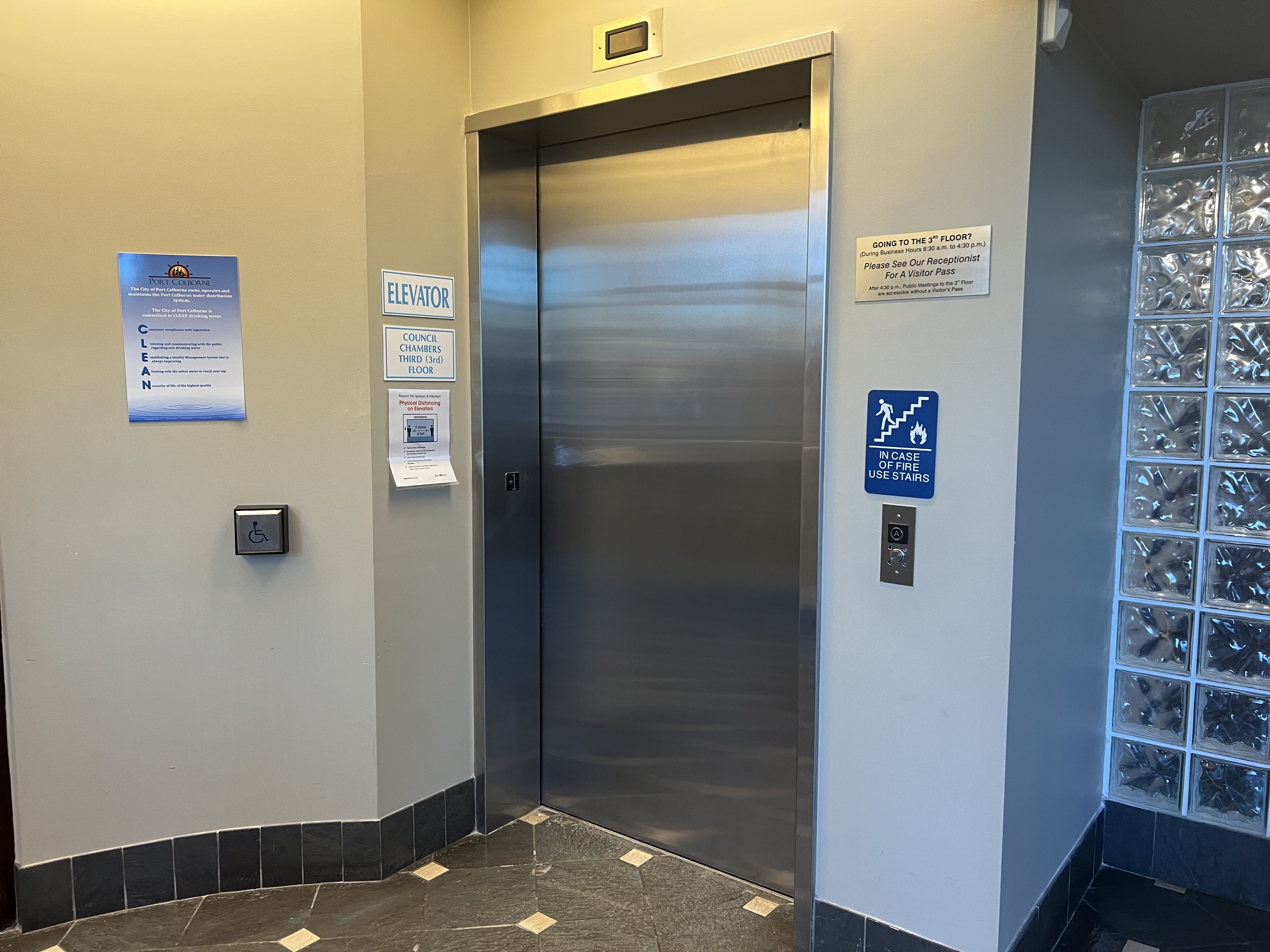 Posted on Monday, November 28, 2022 09:21 AM
The elevator at City Hall will be unavailable due to necessary maintenance to repair/replace equipment.
Access to the second and third floors of City Hall will be by stairwell only.
The disruption will last from:
December 15, 2022 - January 20, 2023
All services required at City Hall will be made available on the first floor either in person or through other available means including phone and/or virtual.
If you require assistance or have any questions about this...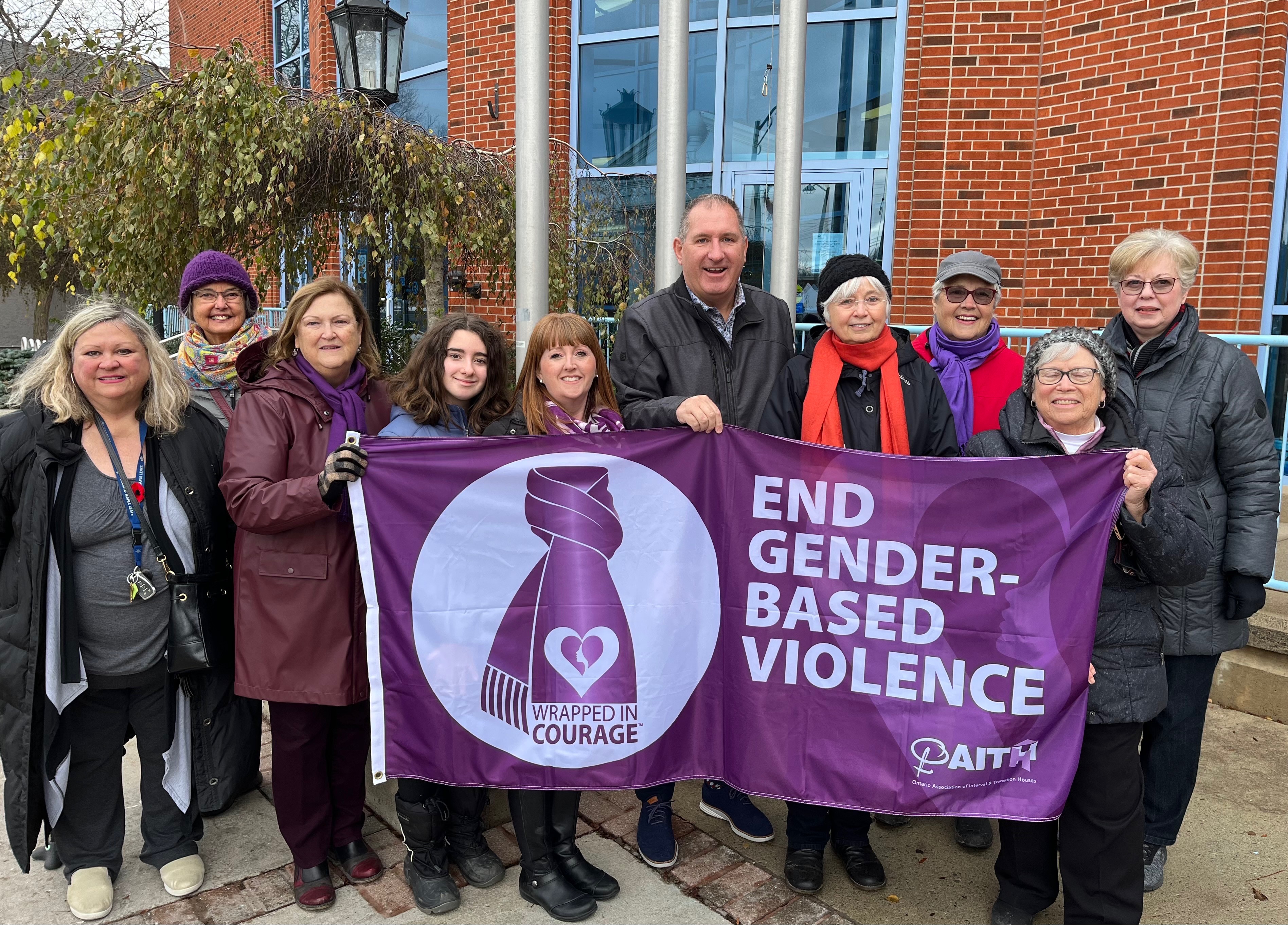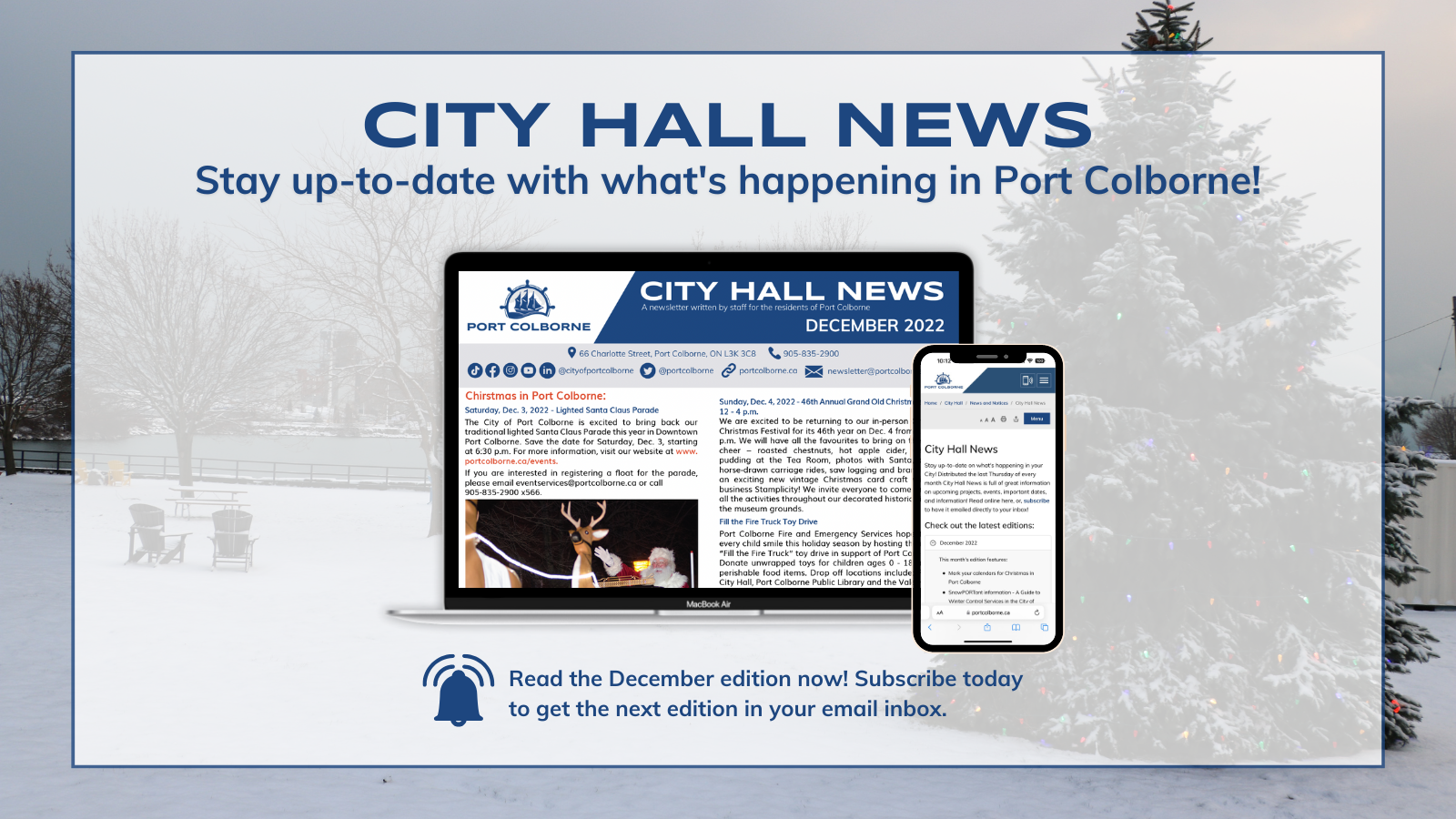 Posted on Thursday, November 24, 2022 12:06 PM
The October 2022 edition of City Hall News is now available on our website.
This month's edition features:
Mark your calendars for Christmas in Port Colborne
SnowPORTant information - A Guide to Winter Control Services in the City of Port Colborne
Water Service and Sewer Lateral Replacement Grants and Loan Program
Fall/Winter Arena Programming Schedule for the Vale Health & Wellness Centre and learn more about the Port Colborne YMCA's FREE Swim Instructor & Lifeguard Training
What's new at your Port...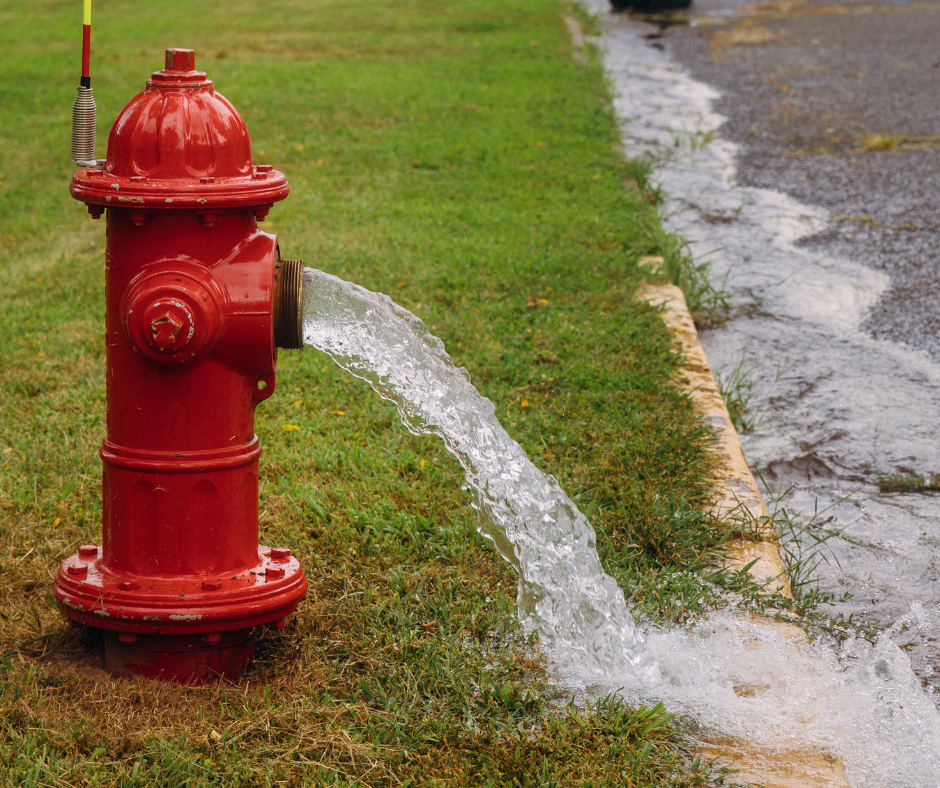 Posted on Tuesday, November 22, 2022 09:54 AM
Please be advised on Tuesday, Nov. 22, the City's Utilities department will be conducting hydrant fire flow testing in the city, see map below for affected area and more details. Flow testing and flushing is done annually to ensure adequate water flow for firefighting activities, fire sprinkler systems, residents, and businesses.
The goal is to clear any iron and mineral deposits from watermains to help maintain the City's water...