Posted on Friday, September 29, 2023 01:11 PM
A citywide storm sewer inspection and condition assessment program is set to beginning on the East side of the canal October 3 to November 29, 2023.

The Storm Sewer Inventory Cleaning and Condition Assessment Project was initiated to evaluate and maintain the functionality of the City's storm sewer system. This project will include the inspection of each storm pipe that will provide a condition rating.
The City has retained Bob Robinson Construction to perform the required works and will be...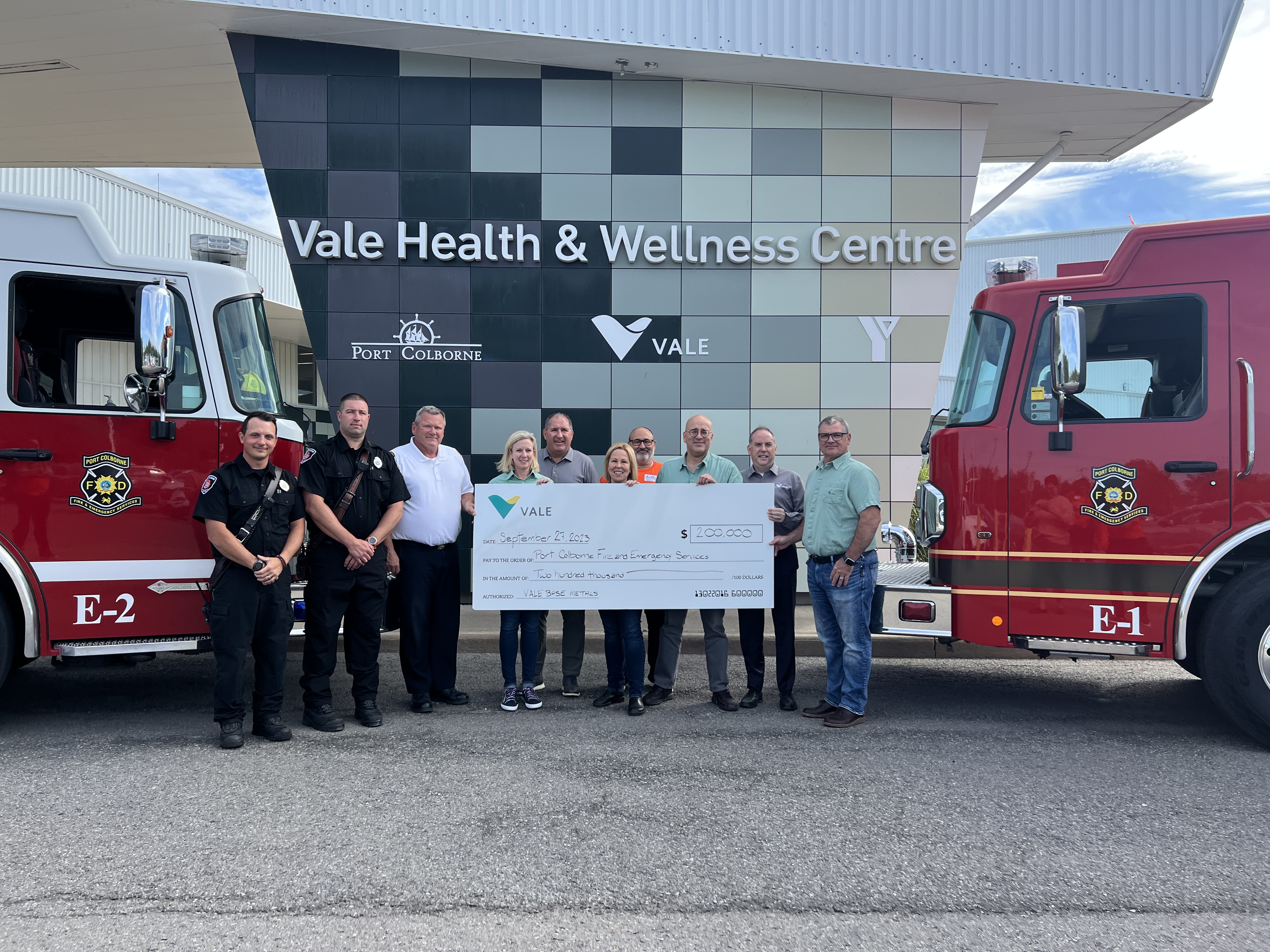 Posted on Thursday, September 28, 2023 04:08 PM
On September 27th, during the Port Colborne Refinery's Open House, Vale Base Metals presented a $200,000 donation to Port Colborne's Fire and Emergency Services.
The donation will provide training and equipment to local emergency response teams, ensuring they are equipped to safely and effectively respond to hazardous material emergencies in industrial sites in the Niagara Region, including the Port Colborne Refinery. This is part of Vale's commitment to ensuring the safety and well-being of its...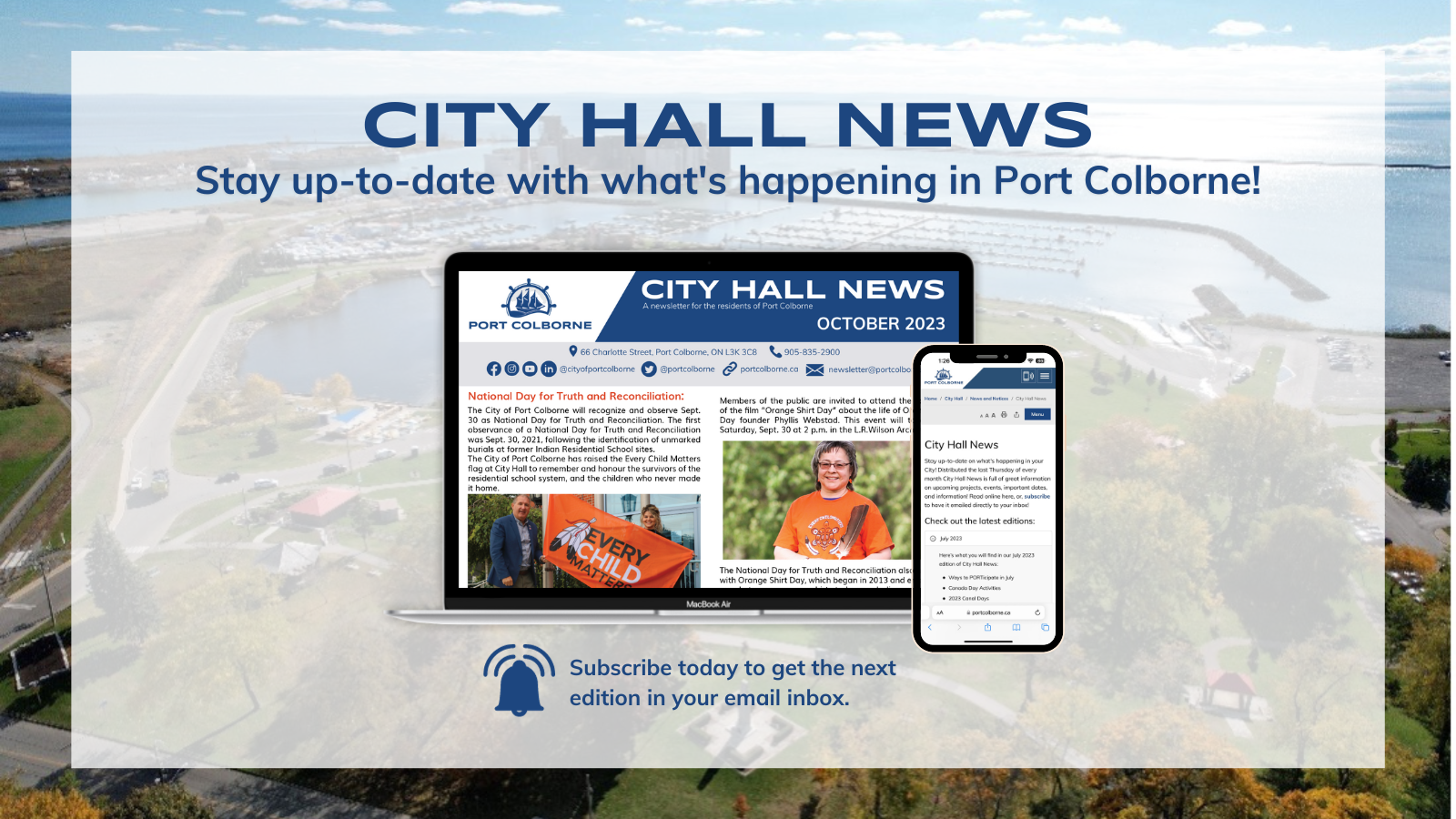 Posted on Thursday, September 28, 2023 03:47 PM
Here's what you will find in our October 2023 edition of City Hall News:
Ways to PORTicipate in October
National Day of Truth and Reconciliation
Community Concert
Fire Prevention Week
Christmas Card Contest
What's new at your Port Colborne Public Library and Port Colborne Historical & Marine Museum
Water Service and Sewer Lateral Replacement Grants and Loan Program
Learn how to register for Virtual City Hall (if you're not already)
and more!
How will you #PORTicipate, Port Colborne?


Posted on Thursday, September 14, 2023 09:26 AM
Where: East Village Community Park - Victoria Playground

Who: Users of Victoria Playground and residents in surrounding area.

When: September 30 to November 15, 2023. Weather permitting.

What: To support the necessary renovations at Victoria Playground, the park will be temporarily closed from September 30 to November 15, 2023.
The planned improvements for the park include:
· Installation of a new rubber surface mat.
· Installation of a new swing set.
· Addition of an engagement swing.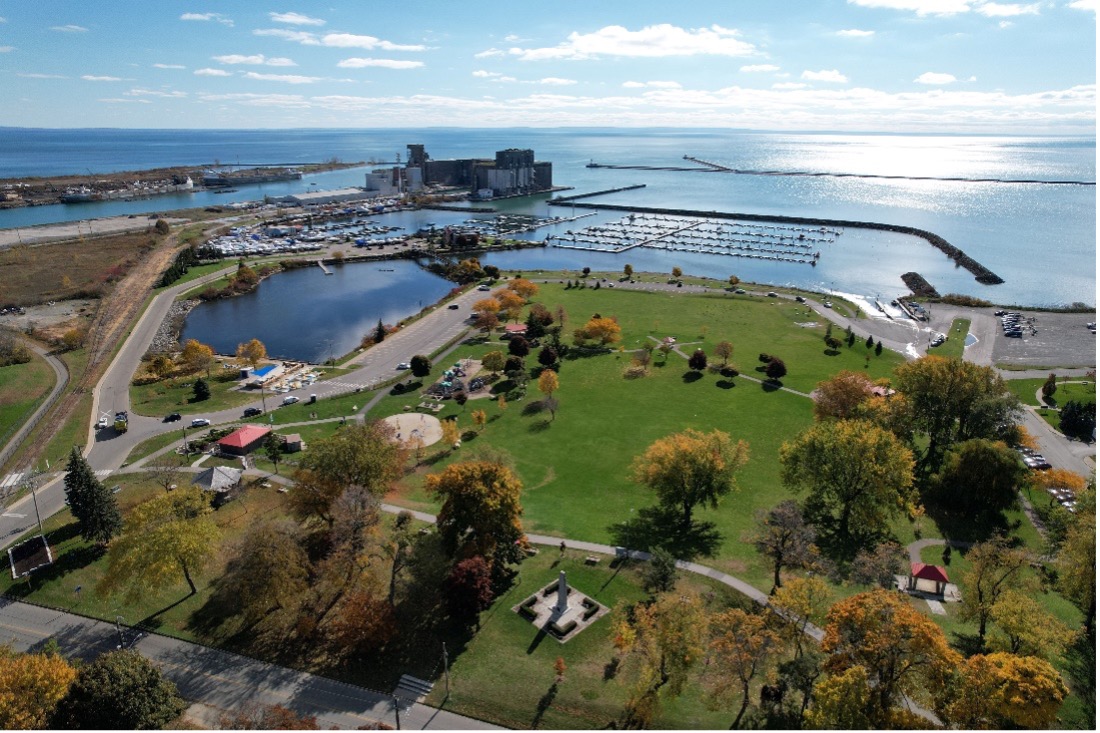 Posted on Tuesday, September 05, 2023 11:40 AM
The City of Port Colborne will be continuing with trail enhancements at H.H. Knoll Lakeview Park throughout the week of September 6-13, 2023. This new section of trail will provide greater accessibility and connections to the existing network.
All amenities of the park will remain open as usual. However, users of the park should exercise caution while the equipment is operating within the park.
For more information, please contact Public Works at 905-835-5079.