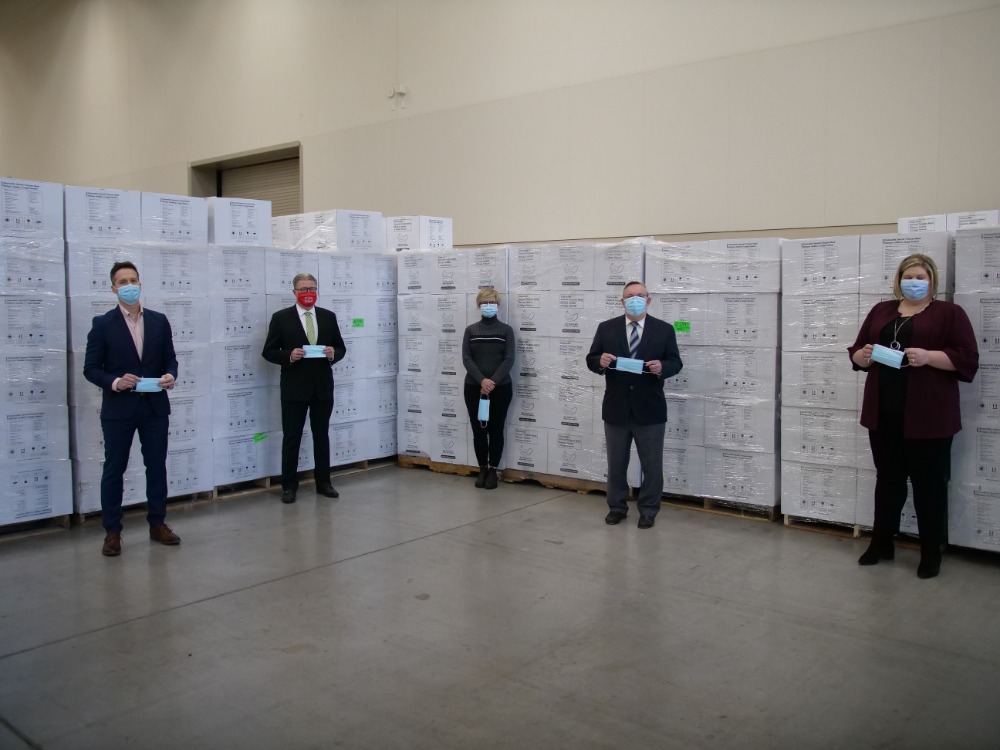 Posted on Friday, December 11, 2020 11:16 AM
Five million non-medical masks are making their way to Niagara communities today, thanks to a generous donation from MedSup Canada to the Niagara Health Foundation, and supported by Niagara Region.
The project is the result of fruitful collaboration between the donor MedSup Canada, Niagara Health and all of Niagara's municipalities. Ryan David, MedSup's Senior Vice-President of Sales, North America, is a lifelong Niagara resident, and wanted the donation to benefit his community.
The nearly 80 pallets...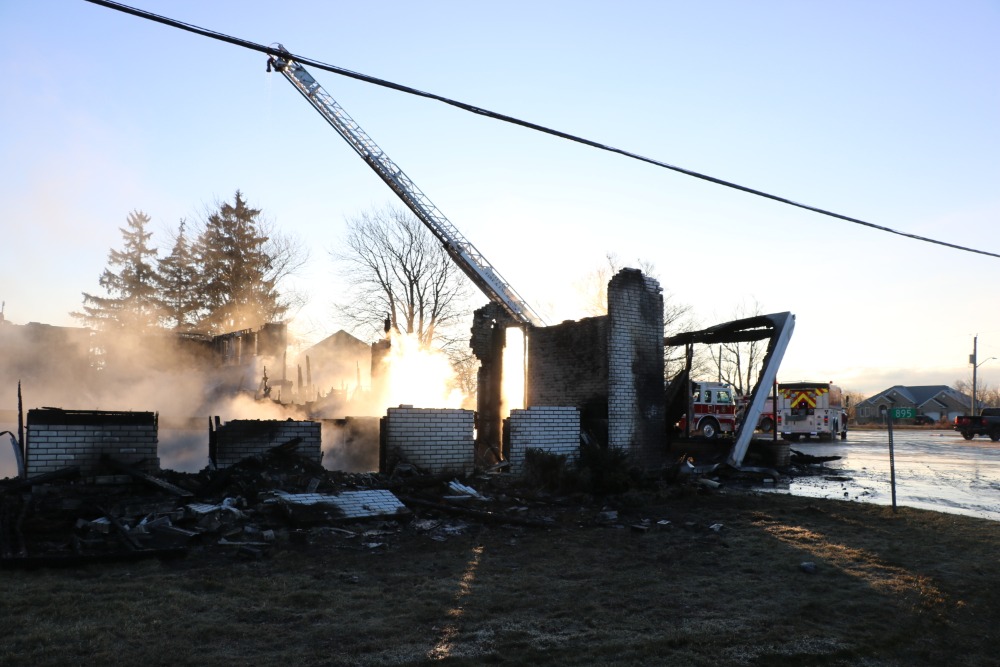 Posted on Thursday, December 10, 2020 05:39 PM
At 3:12 a.m. on Tuesday, Dec. 8, 2020, Port Colborne Fire and Emergency Services responded to a fire at Grace United Brethren Church on the corner of Empire Road and Sherkston Road. No one was injured and the cause of fire is currently under investigation.
Emergency services activated mutual aid, bringing in tanker trucks from Fort Erie, Niagara Falls and Welland, with Wainfleet Fire Services on stand-by at the Port Colborne Fire Station. At the peak of the fire, there were more than 30 Fire Fighters...
Posted on Friday, November 06, 2020 11:57 AM
Niagara Region is taking a big step toward addressing the issue of homelessness locally.
Built for Zero Canada, a national campaign to work toward an end to long-term, complex homelessness, has recognized Niagara Region for meeting all the requirements needed to achieve a Quality By-Name List. A By-Name List provides up-to-date information on people experiencing homelessness across the region.
This list provides data on clients to support coordinated access to housing resources available through...
Posted on Friday, November 06, 2020 11:54 AM
The City of Port Colborne's Engineering and Operations team is currently in the process of completing its annual sidewalk inspections in accordance with the Minimum Maintenance Standards. Each year the City inspects sidewalks for cracks, uneven surfaces, and holes.
Sidewalks can become damaged over time due to extreme weather, growth of nearby trees, and settling in the soil below.
If a sidewalk is found to be broken or raised, City crews will mark it with pink paint and schedule a temporary repair...