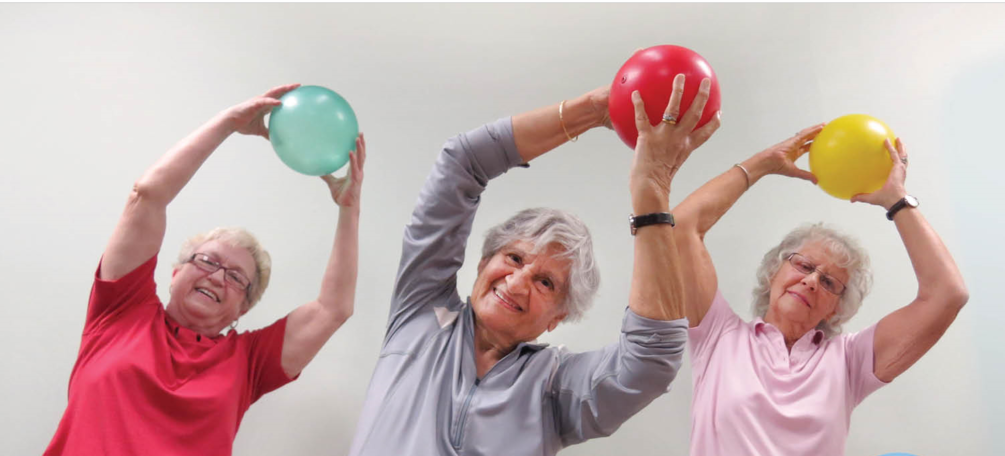 Even through this time of physical distance, VON together with Lifemark, is continuing to offer opportunities for seniors to connect with caring individual exercise professionals by providing one hour Gentle Exercise classes through video live stream, and 45 minute Falls Prevention Education including Gentle Exercise instruction through teleconference calls over the phone.
As part of the program each participant will have an instructor who will connect with them for a weekly Wellness Check-in. The check-in focuses on their physical goals, addressing any weakness, and/or pain. Once the instructor understands their needs and establishes goals, they will cater the weekly call for the participant, providing specific education and exercises.
The program offers the following:
Livestream video classes for those that have an internet capable device; 3 days per week.
Falls Prevention education and exercise over the phone, via teleconference for those that do not have the technology to join the online platform; 3 days per week.
Wellness Check-ins focused on each participants physical goals. Instructors cater their weekly calls to each individual's needs, providing specific education and exercises.
Weekly resources sent electronically, on various health topics related to senior health and wellness.
Exercise programs are provincially funded through the Hamilton Niagara Haldimand Brant Local Health Integration Network. All programs are coordinated by the VON and instructed by Lifemark Seniors Wellness.
For more information: