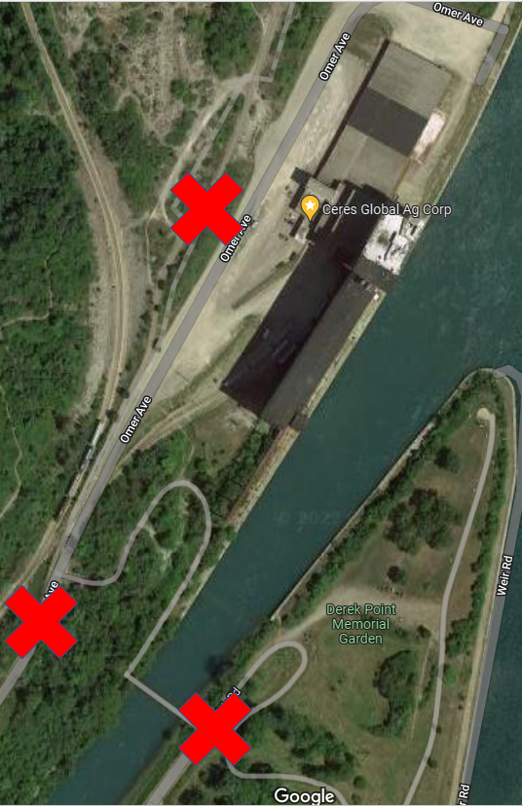 A Ceres Global marine tower is scheduled to be removed this weekend, resulting in the closure of the Welland Canal Parkway Trail on Saturday, September 10, and Sunday, September 11, 2022, at the follow locations:
- Canal Bank Road at Derek Point
- The trail entrance at Sherwood Forest Lane to Ceres Global property
The tower removal is part of the History Channel television show Salvage Kings.
The public is being asked to avoid the closed area for safety reasons; however, if the public is interested in catching a glimpse of the tower removal, they are being asked to view from the park area at Derek Point.
Closure locations, as well as Derek Point, are outlined on the map above.