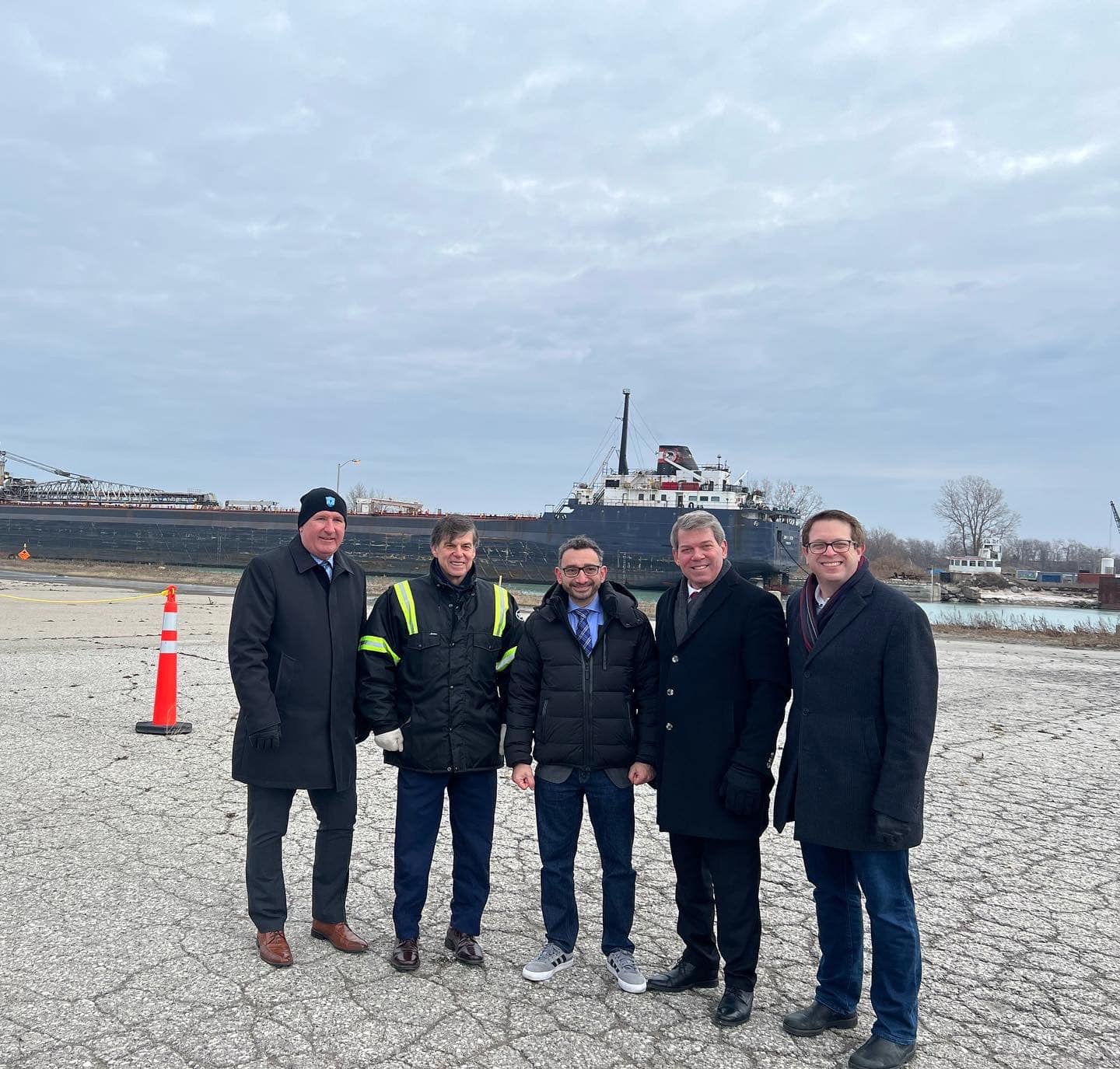 A well-functioning supply chain is critical for Canada's economy. The Government of Canada is committed to ensuring our supply chains are efficient and reliable to support Canada's economic growth while ensuring they are resilient and adapt to the impacts of climate change.
Today, the Minister of Transport, the Honourable Omar Alghabra, Parliamentary Secretary to the Minister of Indigenous Services and Member of Parliament for Niagara Centre, Vance Badawey, and Parliamentary Secretary to the Minister of Canadian Heritage and Member of Parliament for St. Catharines, Chris Bittle, announced an investment of up to $22.7 million to support improvements for the Welland Canal under the National Trade Corridors Fund. This investment will have important benefits for the region, such as relieving supply chain congestion and facilitating the movement of goods at the port.
The $45.3 million project will support the St. Lawrence Seaway Management Corporation in the reconstruction and rehabilitation of three wharves located at the Welland Canal in Port Colborne, Ontario. The project aims to revive these wharves, which are currently out-of-service, to support operations and increase capacity of the trade corridor.
The Government of Canada is investing to help bolster Canada's economic capacity and the opportunities for our businesses to expand into global markets. This represents a long-term commitment to work with stakeholders on strategic infrastructure projects to address transportation bottlenecks, vulnerabilities, and congestion along Canada's trade corridors.
Quotes
"Investing in the rehabilitation of existing infrastructure to improve the quality and the efficiency of our supply chains is crucial to Canada's economic success and sustainable development. Our government's investment in the Niagara region will help ensure that the supply chains here in Ontario and throughout our country remain efficient and reliable for future generations."
The Honourable Omar Alghabra
Minister of Transport
"This announcement brings the world to Port Colborne – a game changer for Niagara. The dynamic resources of the Niagara Region are being rediscovered as we chart our future economic path. New business and new opportunities are being created on once-abandoned lands along the Welland Canal and today our government is taking a bold step in strengthening the Niagara Ports Trade Corridor while also opening the door to an expansion of Niagara's world class tourism market."
Vance Badawey
Parliamentary Secretary to the Minister of Indigenous Services and Member of Parliament for Niagara Centre
"Today's announcement is a good example of how the Government of Canada, along with partners such as the St. Lawrence Seaway Management Corporation, continues to improve our infrastructures while supplying Canadians and supporting businesses. The rehabilitation of the wharves will improve multimodal connectivity along trade routes by being close to railways and allowing access to international markets."
Chris Bittle
Parliamentary Secretary to the Minister of Canadian Heritage and Member of Parliament for St. Catharines
"The St. Lawrence Seaway Management Corporation welcomes this support from the National Trade Corridors Fund. We look forward to working with all partners to bring these wharves back into service with the goal of adding more fluidity to Canada's supply chain and strengthening our connection to global markets. Once the work is completed, capacity to handle freight will increase by a million tonnes per year and new marine shipping opportunities will be created for Canadian exporters, along with a dock for cruise ships and the possibility of reduced greenhouse gas emissions."
Terence Bowles
President and CEO, The St. Lawrence Seaway Management Corporation
A message from the Government of Canada