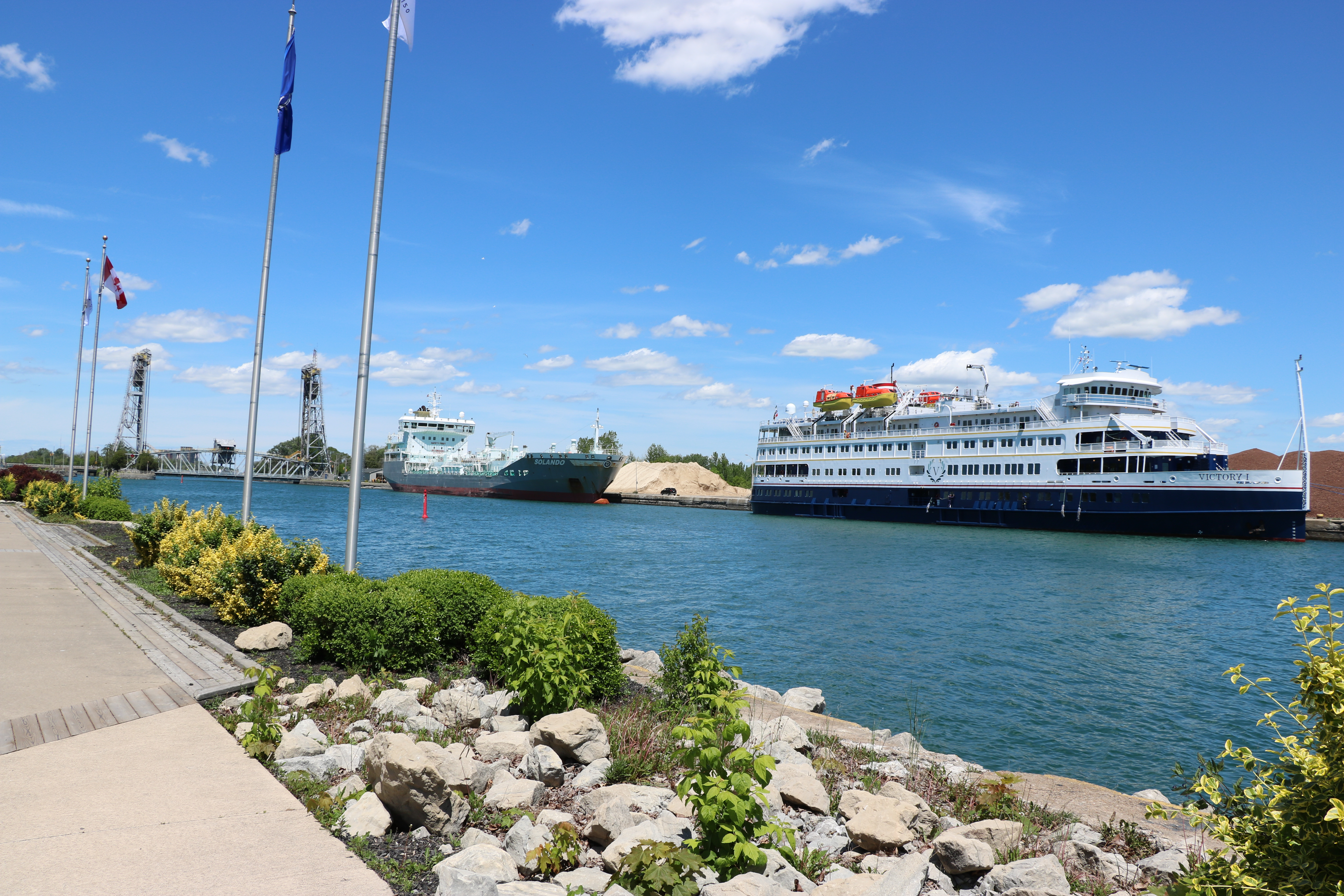 We thought we would share with you an update on the City's cruise ship initiative for 2022! As reported in the media during the early summer, Port Colborne will receive more than 50 stops by cruise ships starting next year. This is a significant increase compared to what Port Colborne has typically received over the past decade.
We understand the local business community is eager to see the schedule of stops so they can start preparing for the 2022 season. We also appreciate that our residents may be interested in this information since an increase in cruise ships means more of an opportunity to see ships traversing the Canal. The City plans to share the schedule as soon as all dates and times are final, and the City is given authorization by the cruise lines to disclose this information. What we can say, though, is that next year's season will begin on May 1, 2022, and run until mid to late October.
City staff have formed a project team to prepare Port Colborne to become a hub for passenger ships cruising the Great Lakes. While the cruise industry has accepted Port Colborne as a location to dock ships that visit Niagara, a lot of work continues to go into planning out the logistics of everything from ship servicing and infrastructure requirements to marine security and visitor services. The project team is actively working with the cruise lines and key stakeholders on managing all the multi-faceted components that come with making Port Colborne a cruise ship hub.
We share the community's excitement for the cruise ship initiative, and we appreciate that you are waiting patiently for information on what you can do to be ready for the 2022 season. The City is planning for more public engagement once staff clearly understand the logistical details surrounding next year's 50 stops. Staff continue to learn the ins and outs of what it will take to coordinate this substantial increase in cruise ship activity, and we look forward to the opportunity to engage our residents and business community soon with an informative update on the City's cruise ship initiative.
In the meantime, if you have any questions about this initiative, please contact Gary Long, Manager of Strategic Initiatives, at 905-835-2900 x502 or gary.long@portcolborne.ca.