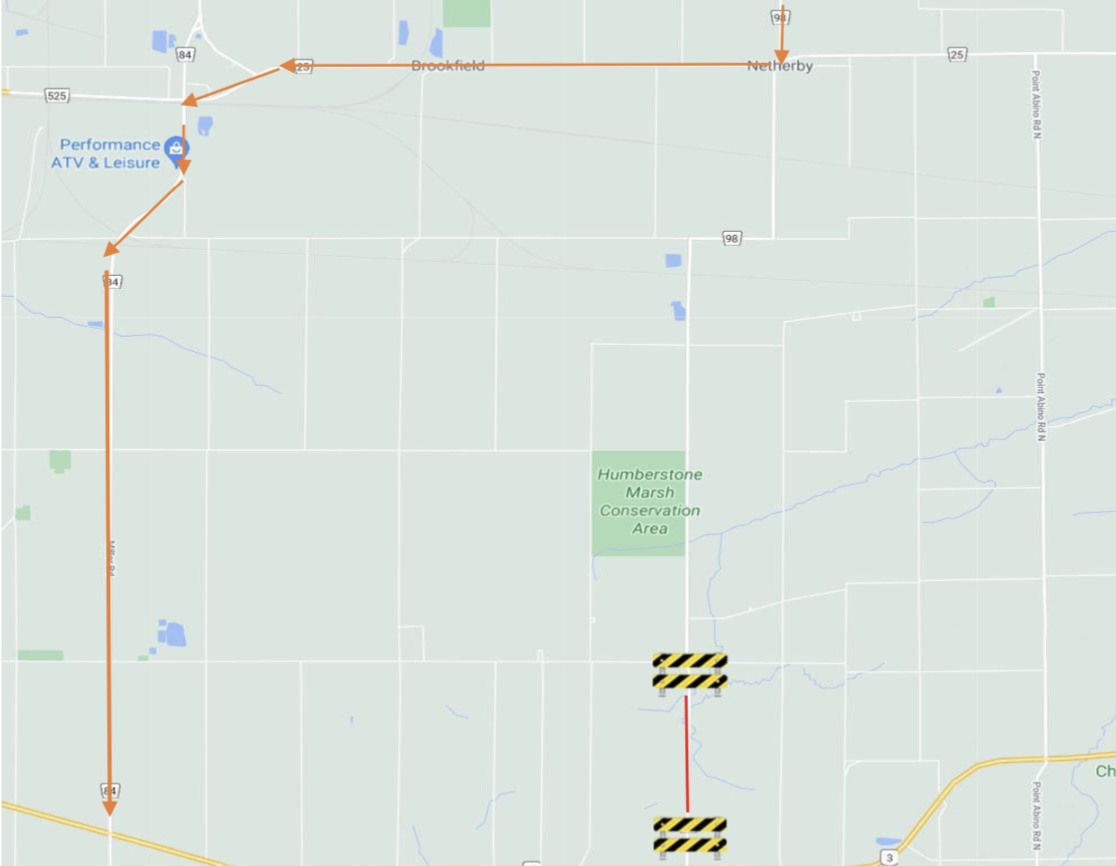 Starting, Monday, July 19, 2021, at 6 a.m. until 6 p.m. on Friday, July 23, 2021, Wilhelm Road from Second Concession Road to Highway 3 will be temporarily closed to vehicular and pedestrian traffic as Niagara Region replaces a large road crossing culvert.
Detour signs will be posted, and motorists are asked to use the following route:
RR98 (Schill Rd.) / RR25 (Netherby Rd.) / RR84 (Miller Rd.) / Highway 3
There will be no emergency vehicle access during this time.
Please see map above for more details. Detour route marked in orange.
Thank you for your patience and cooperation is appreciated.
Questions? Please contact Niagara Region Dispatch at 905-984-3690.