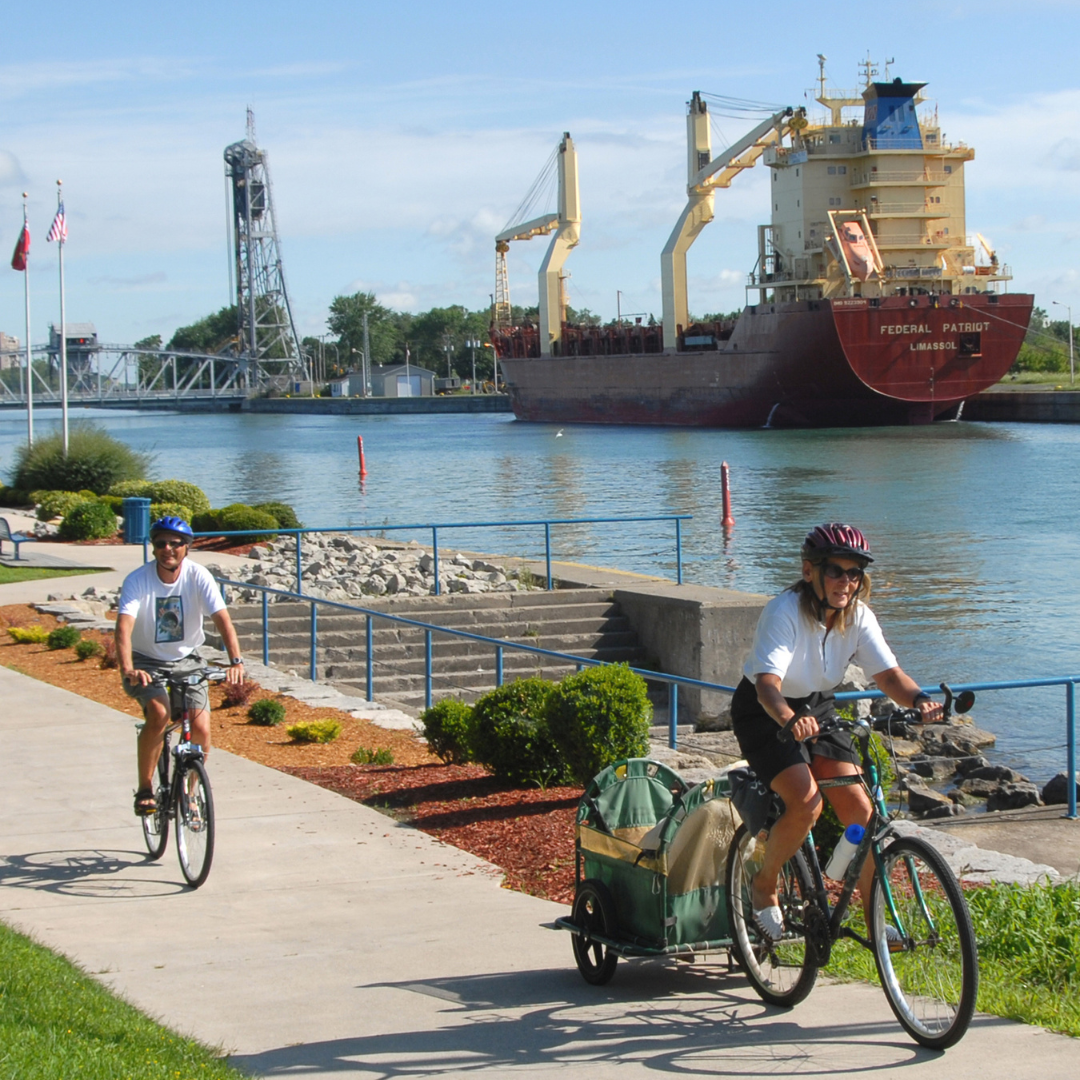 The City of Port Colborne is encouraging residents to get out and PORTicipate this Victoria Day long weekend.
Ways to get involved:
Vale Health & Wellness Centre
Open all weekend for normal business hours, and Mon., May 22, from 9 a.m. – 4 p.m.
Roller skating is back from 1:30 - 3 p.m. on Saturday and Sunday on Rink 1.
The walking track remains open from 6:30 a.m. – 10 p.m.
The YMCA will be open until 4 p.m. on Mon., May 22. Visit their website to view the weekend schedule.
Port Colborne Public Library

On Fri., May 19, check out the Library of Things station from 9 a.m. – 5 p.m., no registration required.
On Sat., May 20, head over for Story Time with Shelly from 10:30 – 11:30 a.m.
On Friday or Saturday from 9 a.m. - 5 p.m., check out some books, DVDs, board games, video games, or grab some seeds to plant from the Seed Library for some fun activities to do over the long weekend.
The Library will be closed Mon., May 22.
Head over to the Library's webpage to search their catalogue and learn more about featured programs.
Port Colborne Historical and Marine Museum
The Museum remains open all weekend, including Mon., May 22, for their usual hours of 12 – 5 p.m.
Check out their new exhibits; Old School: Port High's 100th Anniversary and British Home Children: Local Stories.
Learn more on the Museum's webpage about their featured exhibits.
Enjoy the spring weather at our parks, trails, and green spaces. For more details, visit our website.
2023 Beach Season
Beach season begins in Port Colborne on Friday, May 19, with the opening of the city's two public beaches, Nickel Beach and Centennial-Cedar Bay Beach. For more information, including how to apply for a free resident PORTicipate pass or to purchase parking passes, visit our website.
Niagara Region
NRT OnDemand and Niagara Region Transit will not be operating on Monday, May 22.
There will be no changes to the Niagara Region curbside collection schedule.
The Humberstone Landfill and Drop-off Depot in Welland is also open on May 22 from 8 a.m. to 4 p.m. for spring clean-up drop-offs.
Except for the Vale Health & Wellness Centre and Port Colborne Historical & Marine Museum, all City facilities will be closed May 22 for Victoria Day.
To report a Public Works emergency, call 905-835-2900 and press '9' to reach dispatch. If it is not a public works emergency, you can also submit a service request using our online form at www.portcolborne.ca/requestaservice. City facilities will reopen Tuesday, May 23 at 8:30 a.m. with customer service representatives available between 8:30 a.m. and 4:30 p.m. by phone at 905-835-2900, by email at customerservice@portcolborne.ca, or in person.