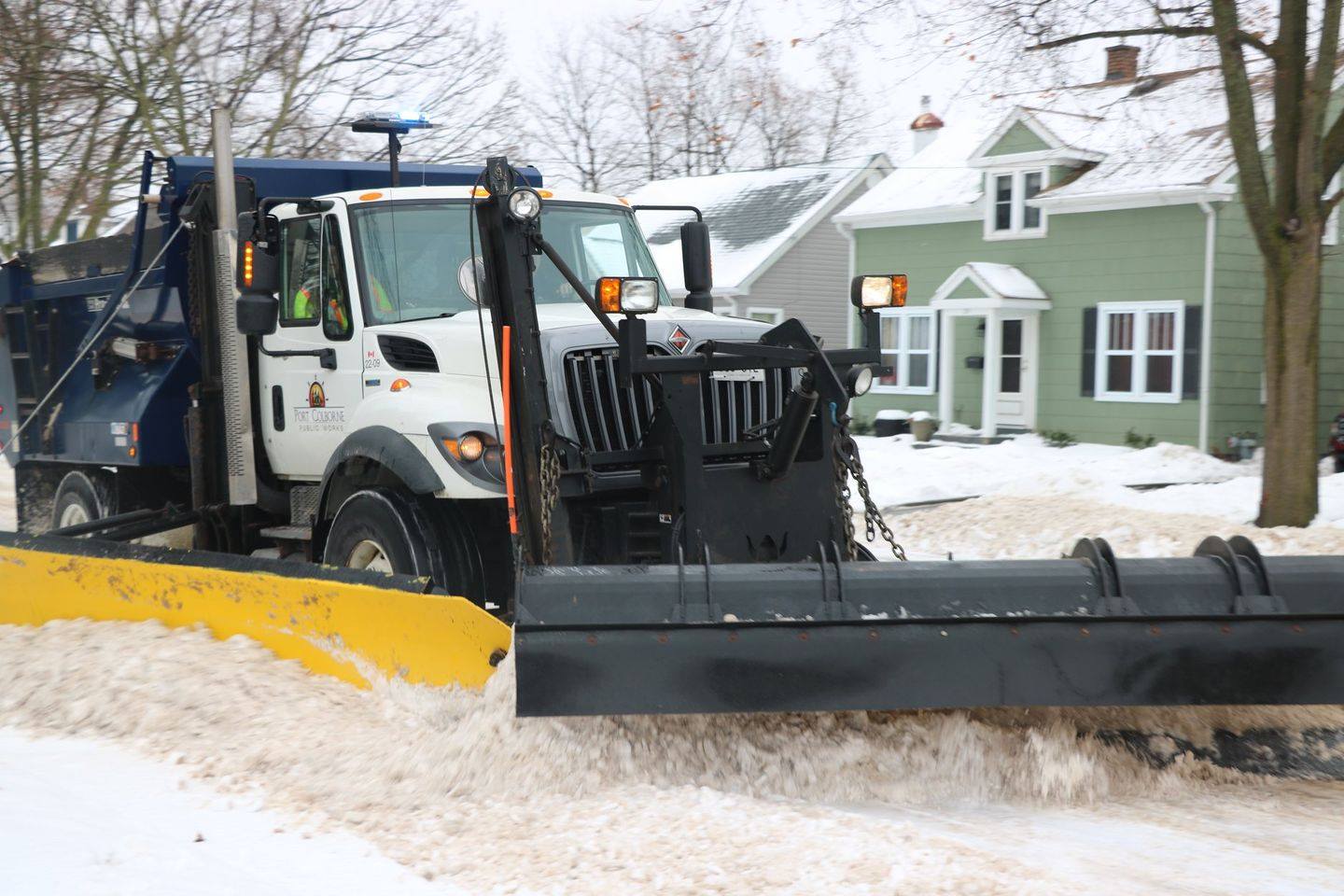 It has been a snowy day in Port Colborne! Crews will be deploying on Friday, Jan. 7, 2022 at 4 a.m. to plow roads, followed by sanding operations.
Residents are asked to not park where we plow. With your help winter maintenance crews can plow snow faster and reduce the chances of your car being stuck in a snow drift.
For more information about winter control operations in the City, visit our website.