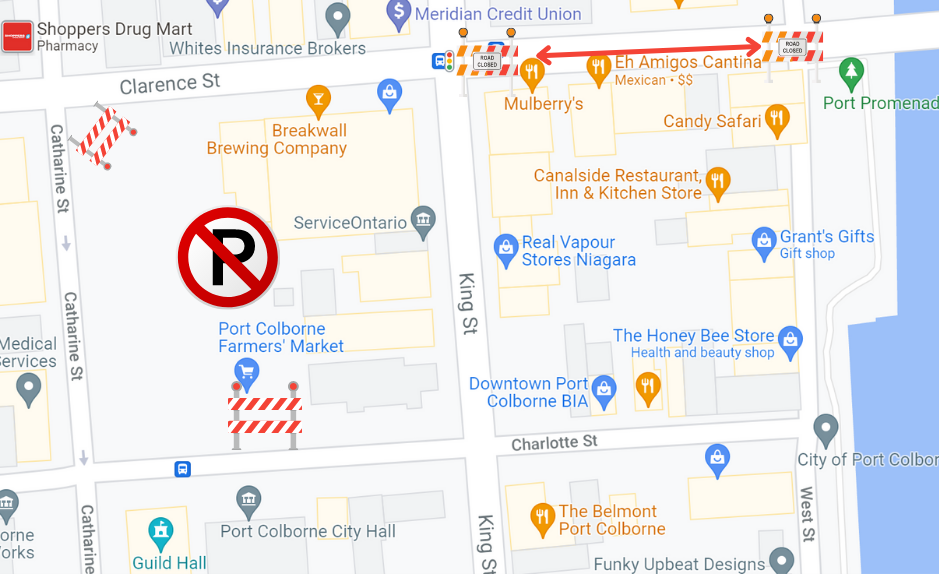 After a week of snowfall, snowbanks are accumulating across the City. Public Works crews are continuing clean-up efforts, focusing on snow removal primarily in our downtown core.
To remove the snow from the downtown core, roads and parking lots will need to be closed.
Today, Jan. 26, until approximately 3 p.m.,
- Clarence Street will be closed between West Street to King Street
- Market Square parking lot will be closed
Access to these closures will only be provided to emergency vehicles. Drivers are asked to avoid these areas and drive with caution around the closures as crews are at work.
Questions? Call 905-835-2900, email customerservice@portcolborne.ca, or, if a non-emergency, complete our online service request form.
Have an after-hours Public Works emergency? Call 905-835-2900 and press '9' to reach dispatch.
To stay up-to-date on city operations and response to winter storms and special weather statements, subscribe to our news channel.