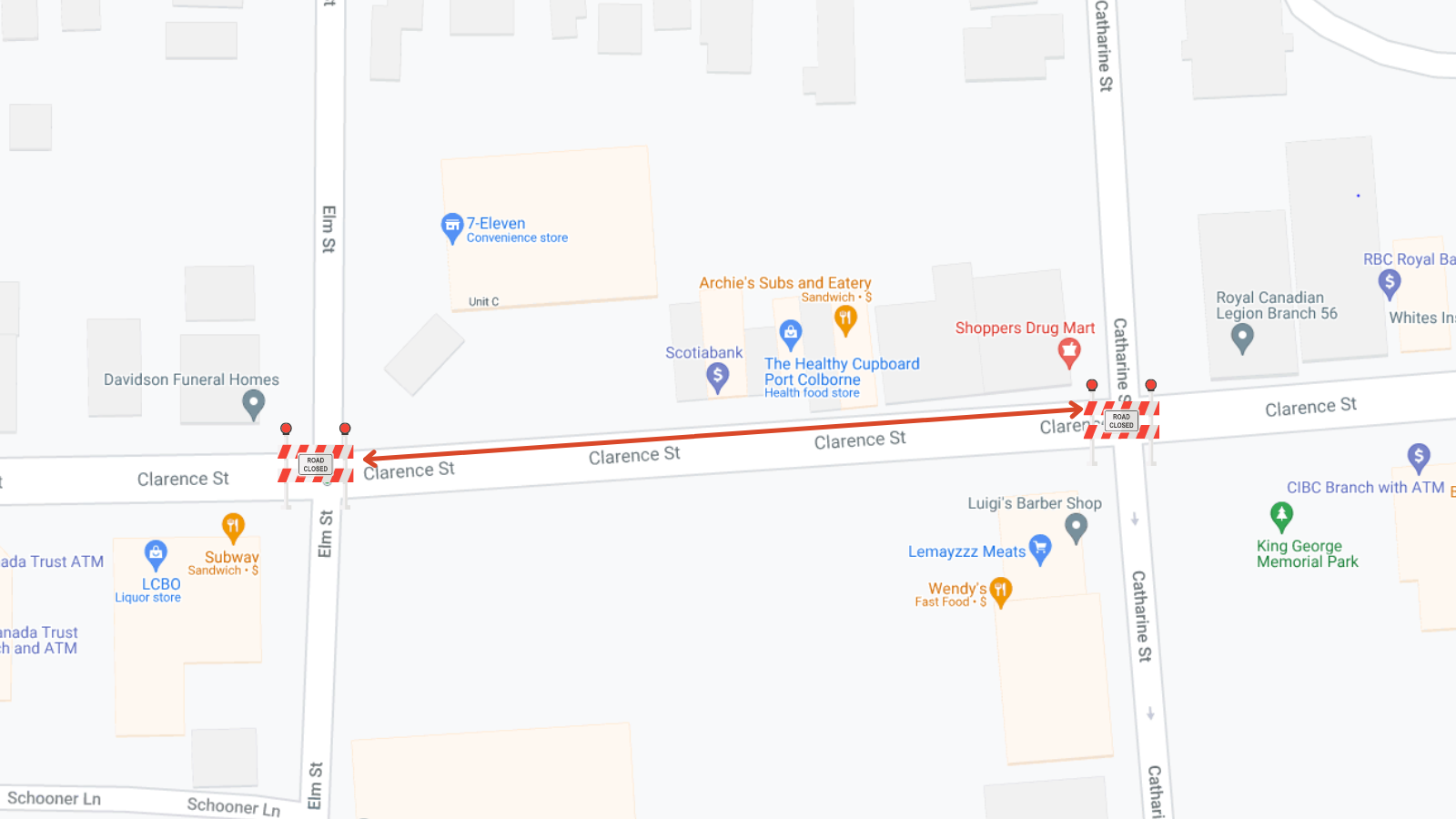 Public Works crews will be removing snow from the downtown core for approximately the next two weeks, weather dependent. To assist with snow removal, roads and/or parking lots/stalls will be closed as needed. Access to these closures will only be provided to emergency vehicles. If you see closed roads and/or our crews working, please drive with caution for everyone's safety.
Tomorrow, Jan. 28, 2022, the following road will be closed from 6 a.m. until approximately 2 p.m.:
- Clarence Street, between Catharine Street and Elm Street.
Why are we removing the snow? The removal of snow within the downtown core is being completed to ensure there is adequate space available at our roadsides for future snow events. Having open space along our roadsides during future snow events ensures we are not pushing excess snow onto the boulevards and adjacent sidewalks.
Questions? Call 905-835-2900, email customerservice@portcolborne.ca, or, if a non-emergency, complete our online service request form.
Have an after-hours Public Works emergency? Call 905-835-2900 and press '9' to reach dispatch.
To stay up-to-date on City operations and response to winter storms and special weather statements, subscribe to our news channel.