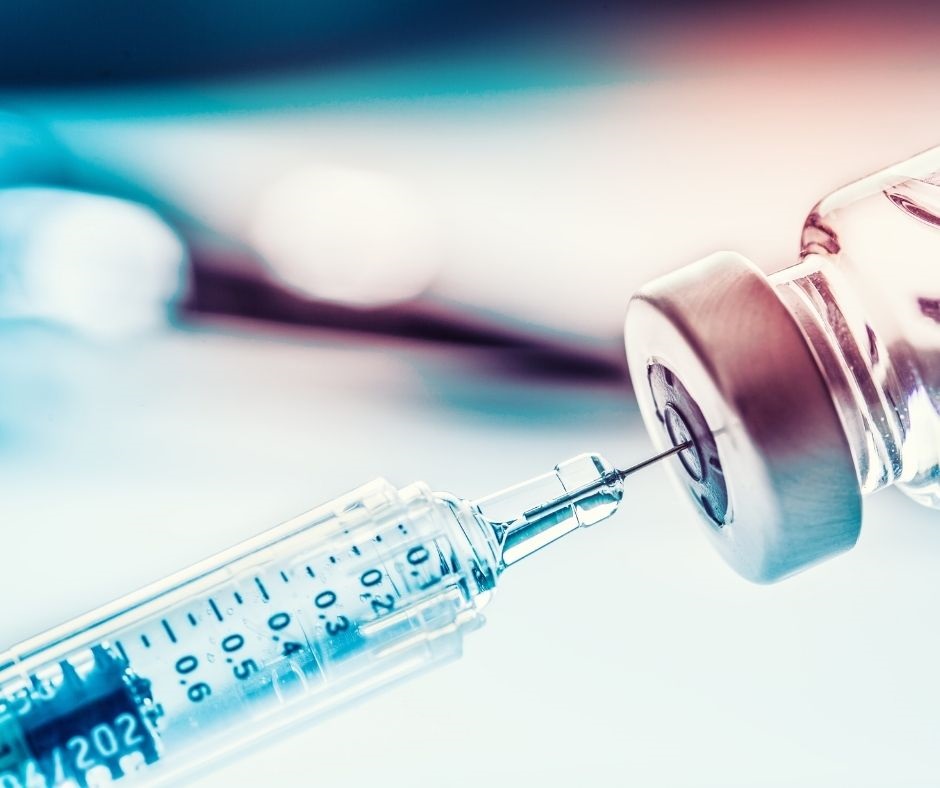 As part of Niagara's response to the ongoing pandemic, Regional Chair Jim Bradley is pleased to announce the members of the Community Coordination Task Force for COVID-19 Vaccination.
Dr. David Dec has accepted the role of task force chair. In this role, Dr. Dec will provide critical leadership, and will act as the group's primary community spokesperson. Dr. Dec will also serve as the direct liaison between the task force and the Board of Health (Regional Council).
Dr. Dec brings to this position decades of clinical leadership and teaching experience that will be invaluable over the coming months. In addition to his family practice, Dr. Dec is the current president of the Greater Niagara Medical Society, the local chapter of the Ontario Medical Association. He is also an Assistant Clinical Professor for the Department of Family Practice at McMaster University (Niagara Campus).
Chair Bradley is also pleased to announce that Dr. Robin Williams, former Associate Chief Medical Officer of Health for Ontario and former Niagara Medical Officer of Health, will act as a special advisor to the task force.
Additionally, the task force will draw on the expertise of professionals from a diverse range of backgrounds, including:
Regional Chair, Jim Bradley
Dr. Mustafa Hirji, Acting Medical Officer of Health, Niagara Region
Lynn Guerriero, President & Interim CEO, Niagara Health
Chief Bryan MacCulloch, Niagara Regional Police Service
Chief Kevin Smith, Niagara Emergency Medical Services
Shelley Chemnitz, CAO, St. Catharines
Ron Tripp, Acting CAO, Niagara Region
Mike Kirkopoulos, CAO, Town of Lincoln
Tom Kuchyt, CAO, Town of Fort Erie
Adrienne Jugley, Commissioner, Community Services, Niagara Region
Dr. Karl Stobbe, Medical Director, REACH Niagara
Frank Ruberto, Executive Director, Niagara Medical Group Family Health Team
Martha Mason, Executive Director, Fort Erie Multicultural Centre
Brian Davies, Chief Executive Officer, Bethesda
Nancy Garner, Executive Director, Quest Community Health Centre
Martina Rosza, Vice President, Home and Community Care, HNHB LHIN
Sean Simpson, President, Pharmacists Association of Niagara
Lucie Huot, Executive Director, CERF Niagara
Jennifer Dockstader, Executive Director, Fort Erie Native Friendship Centre (IHN)
Kathleen LaForme, Diabetes Wellness Coordinator, Indigenous Diabetes Health Circle (IHN)
As Niagara's vaccination strategy evolves and progresses, the task force will also consult and collaborate with other groups, organizations and sectors as required. Examples include Niagara's post-secondary education sector and school boards, the tourism and hospitality sector and others.
Under Dr. Dec's leadership, the task force will undertake the following:
Ensure a consistent and coordinated approach between all partners in the strategic delivery of vaccinations
Localize the provincial vaccination strategy into the Niagara specific context
Ensure high vaccination rates by building public trust through clear, accurate and culturally-informed communication on the vaccine and its safety
Provide reports and updates to the community, the Board of Health (Regional Council) and local municipal councils on Niagara's vaccination activities, progress and milestones
The task force expects to hold its first meeting on the week of Jan. 25. The group is expected to remain active until Dec. 31, 2021.
​Quotes
"As we continue to grapple with both the impacts of COVID-19 and the logistics of vaccine distribution, the identification of this diverse and capable task force is a milestone. We are fortunate that Dr. Dec has agreed to help guide the task force as we work to ensure the fair, equitable and ethical distribution of this critical vaccine. On behalf of Regional Council, I also want to sincerely thank all task force members for their willingness to share their expertise to benefit the health and wellbeing of the entire community." ~ Jim Bradley, Niagara Regional Chair
"I am honoured and excited to be invited to lead the Community Coordination Task Force for COVID-19 Vaccination for the Niagara Region. We have already encountered obstacles with several vaccine-related issues here in Niagara, so I look forward to the task force using its expertise to ensure that we meet the challenges that will come with providing input for comprehensive community vaccination administration." ~ Dr. David Dec, Community Coordination Task Force for COVID-19 Vaccination Chair
A message from Niagara Region.