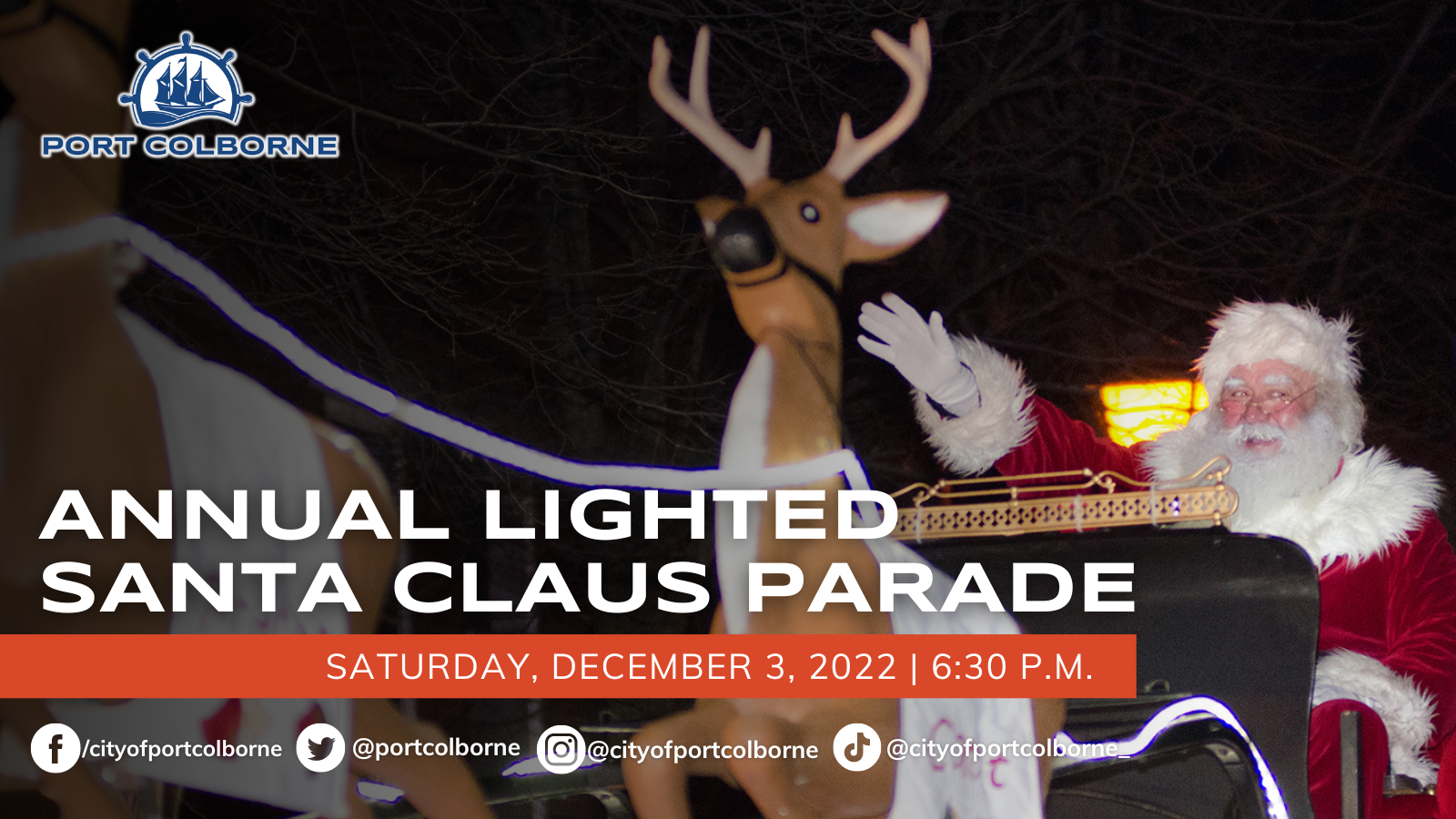 Since 2001, Port Colborne's annual lighted Santa Claus parade has marked the beginning of the holiday season as an opportunity for families to watch Old Saint Nicholas rolling through the city among the seemingly endless number of colourful floats lit with Christmas lights.
After a one-year hiatus in 2020 and a reverse parade in 2021, the city's annual lighted parade is back in full form for 2022, happening Saturday, Dec. 3, beginning at 6:30 p.m.
For businesses, schools, and/or community groups interested in PORTicipating in the parade, the online application form and parade route is now available on our website at www.portcolborne.ca/santaclausparade.
To stay up to date on all Christmas activities, including the annual community Christmas card contest with submissions due to City Hall by Friday, Oct. 21, 2022, at 4 p.m., visit www.portcolborne.ca/christmas.