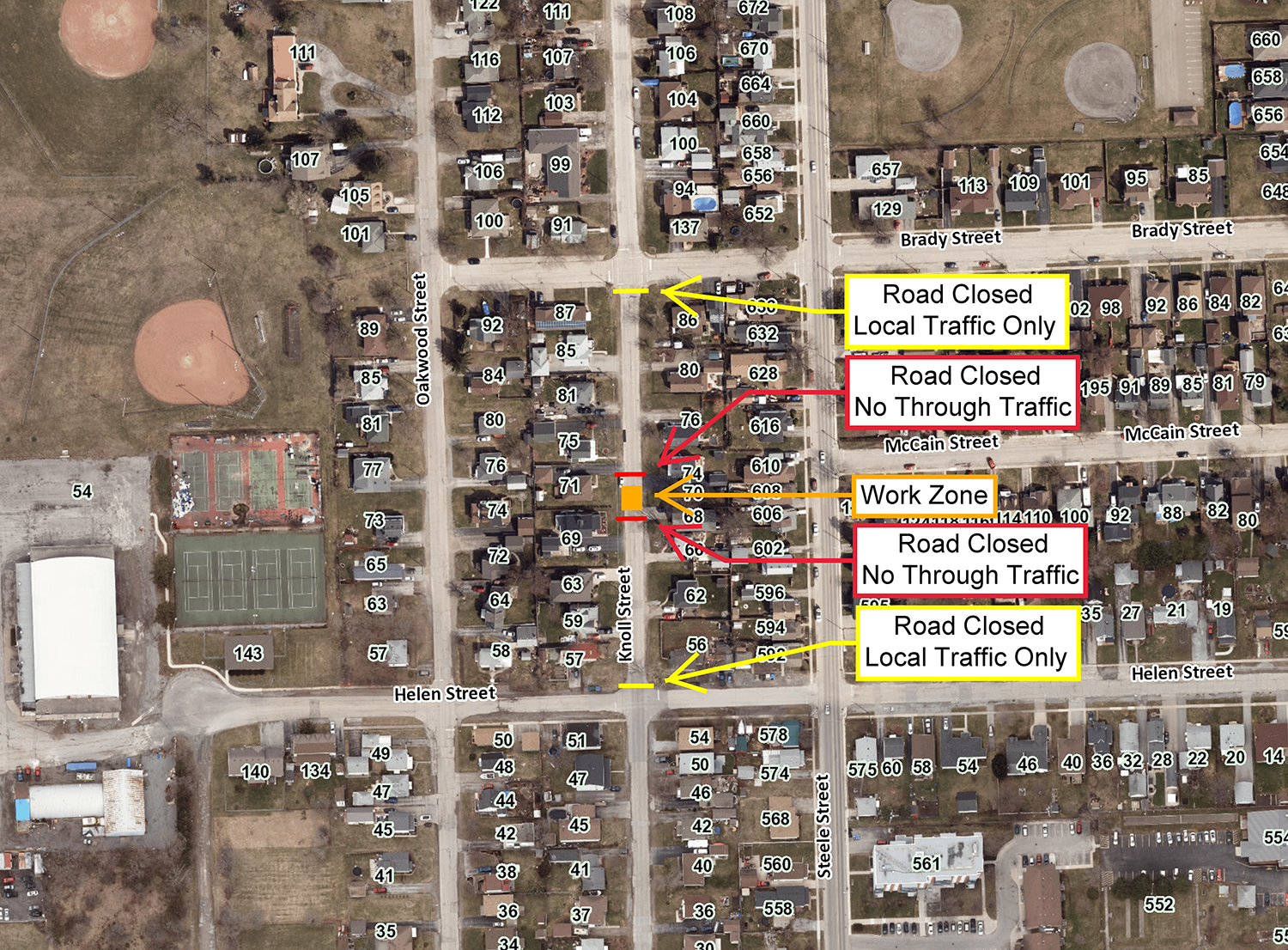 Knoll Street, between Brady Street and Helen Street, will be closed Friday, June 17, 2022, from 8:30 a.m. until approximately 1 p.m., for 6M Contracting Ltd. to complete asphalt reinstatement in their previous excavation area.
Emergency vehicles will not have throughway access during that time.
See the map above for more details.