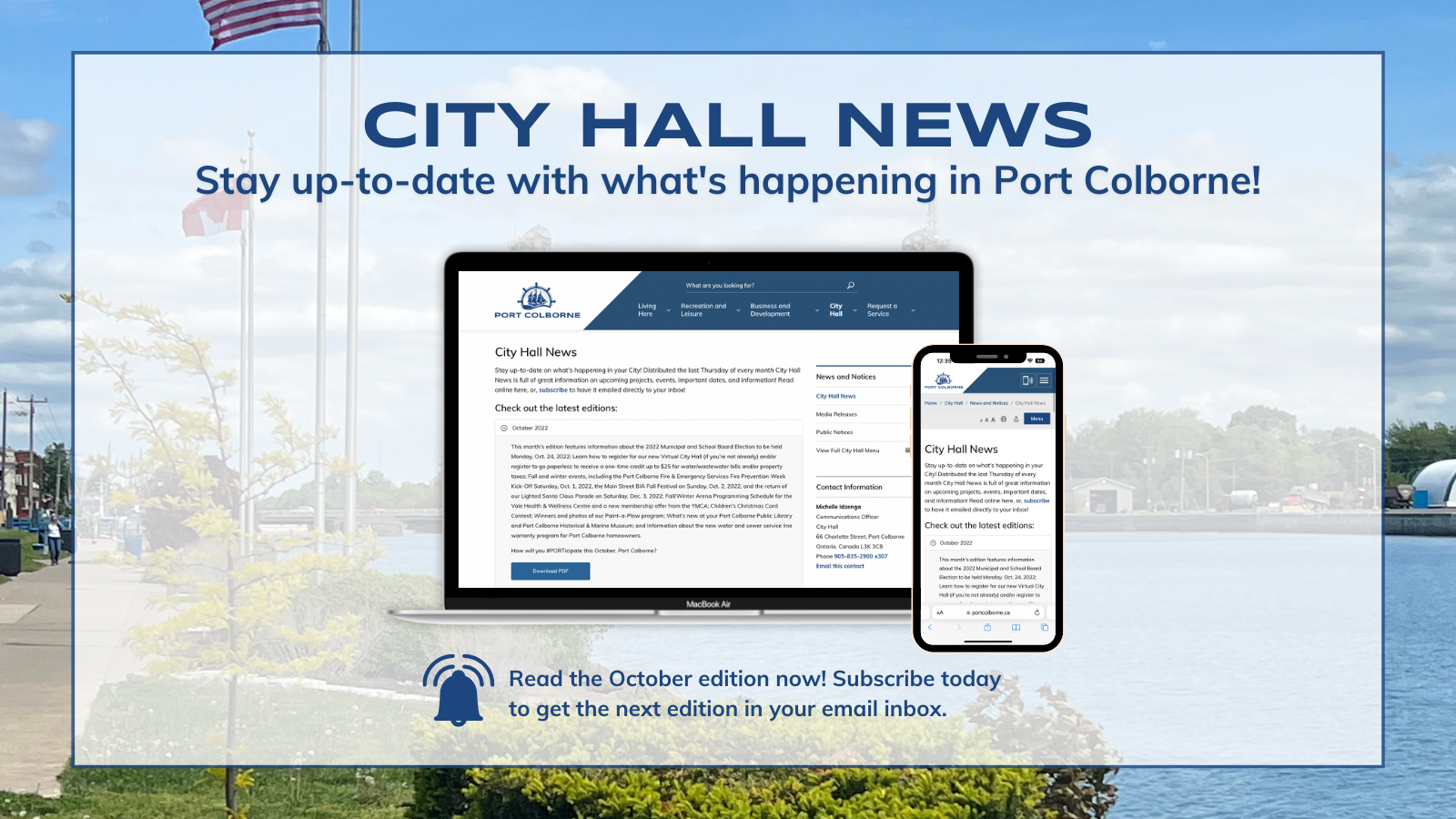 The October 2022 edition of City Hall News is now available on our website.
This month's edition features information about the 2022 Municipal and School Board Election to be held Monday, Oct. 24, 2022; Learn how to register for our new Virtual City Hall (if you're not already) and/or register to go paperless to receive a one-time credit up to $25 for water/wastewater bills and/or property taxes; Fall and winter events, including the Port Colborne Fire & Emergency Services Fire Prevention Week Kick-Off Saturday, Oct. 1, 2022, the Main Street BIA Fall Festival on Sunday, Oct. 2, 2022, and the return of our Lighted Santa Claus Parade on Saturday, Dec. 3, 2022; Fall/Winter Arena Programming Schedule for the Vale Health & Wellness Centre and a new membership offer from the YMCA; Children's Christmas Card Contest; Winners and photos of our Paint-a-Plow program; What's new at your Port Colborne Public Library and Port Colborne Historical & Marine Museum; and Information about the new water and sewer service line warranty program for Port Colborne homeowners.
How will you #PORTicipate this October, Port Colborne?