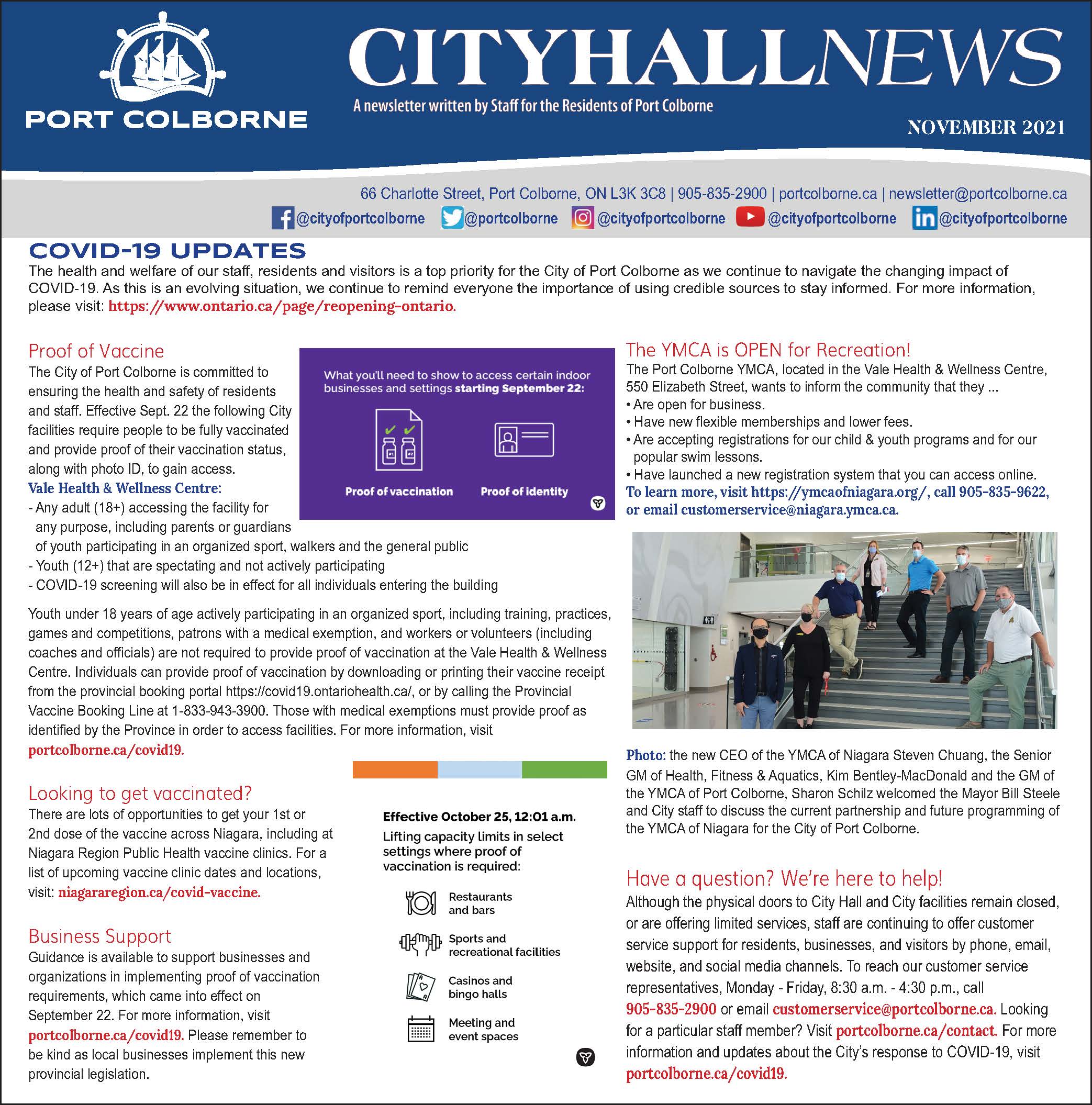 The November edition of City Hall News is now available on our website, or you can read it in today's Port Colborne Leader / Niagara This Week.
This month's edition includes: COVID-19 updates; Remembrance Day ceremony information; Christmas in Port Colborne, including our Reverse Lighted Santa Claus Parade; What's in the Works with Public Works?; and how you can #PORTicipate with your Public Library and Historical & Marine Museum.
Read the November edition now!