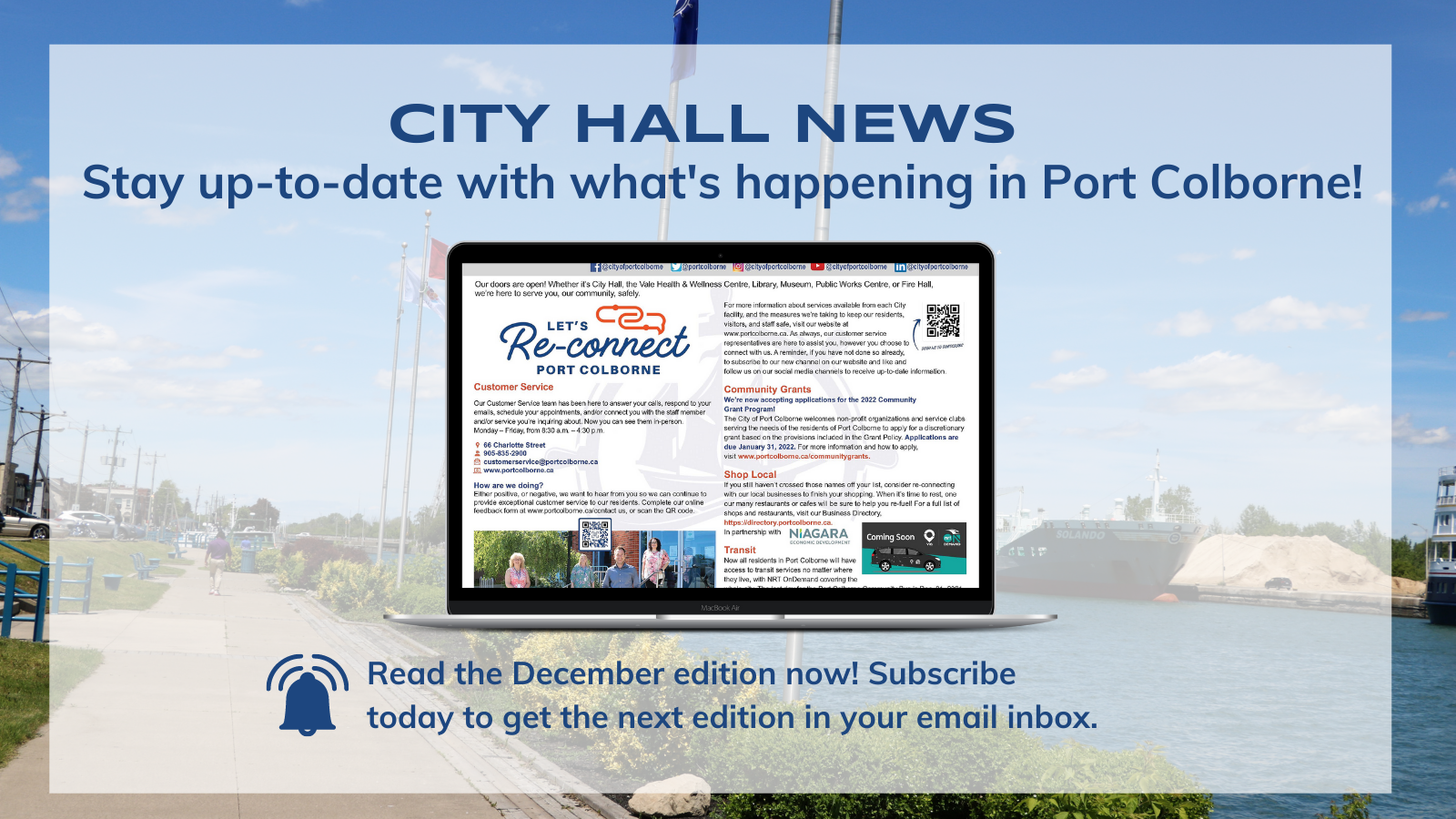 The December 2021/January 2022 edition of City Hall News is now available on our website .
Or, you can read it in today's Port Colborne Leader/Niagara This Week.
This month's edition includes: Our Christmas Card winners and holiday greeting; Let's Re-Connect, Port Colborne: connecting with Customer Service, Holiday Hours, applying for Community Grants, Shop Local, and a reminder about changes to Transit; Re-connect with Recreation; #PORTicipate with your Public Library; and some SnowPORTant Information as winter weather approaches.
Enjoy: