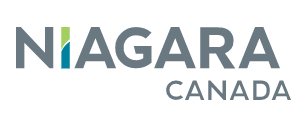 Niagara businesses and community stakeholders have a chance to help inform the creation of Niagara's new 10-year economic development strategy through a series of digital workshops funning Nov. 3 - 12.
Through five Future of the Economy virtual workshops, businesses and other community stakeholders will join minds to generate and prototype ideas for Niagara's economic future, and talk through the details of how the best ideas could come to fruition.
Wednesday, Nov. 3 at 6 p.m.
Thursday, Nov. 4 at 2 p.m.
Friday, Nov. 5 at 2 p.m.
Tuesday, Nov. 9 at 11 a.m.
Friday, Nov. 12 at 1 p.m.
The workshops are part of the first phase engagement that will help develop Niagara's long-term economic vision for the region. Also included in this phase is a short online survey, open to businesses and other stakeholders until Nov. 12. Businesses and stakeholders can register for any of the sessions, or take the survey online at https://niagaracanada.com/about-us/strategic-plan/.
Phase two will take place in winter 2021, and will include an opportunity for stakeholders to review an initial draft vision, and to ensure their comments and insights have been incorporated appropriately.
The visioning process will also include a review of best practices in economic policy development and a consideration of approaches that have been successful in comparable regions. Once completed, the process will result in a dynamic vision for Niagara's economic prosperity, and a foundation for the 10-year Economic Development Strategy.
Niagara's vision for the future of its economy will be finalized in early 2022, with the next phase of economic plan development slated for later that year. More information and the online survey can be found at www.niagaracanada.com.
A message from the Niagara Region