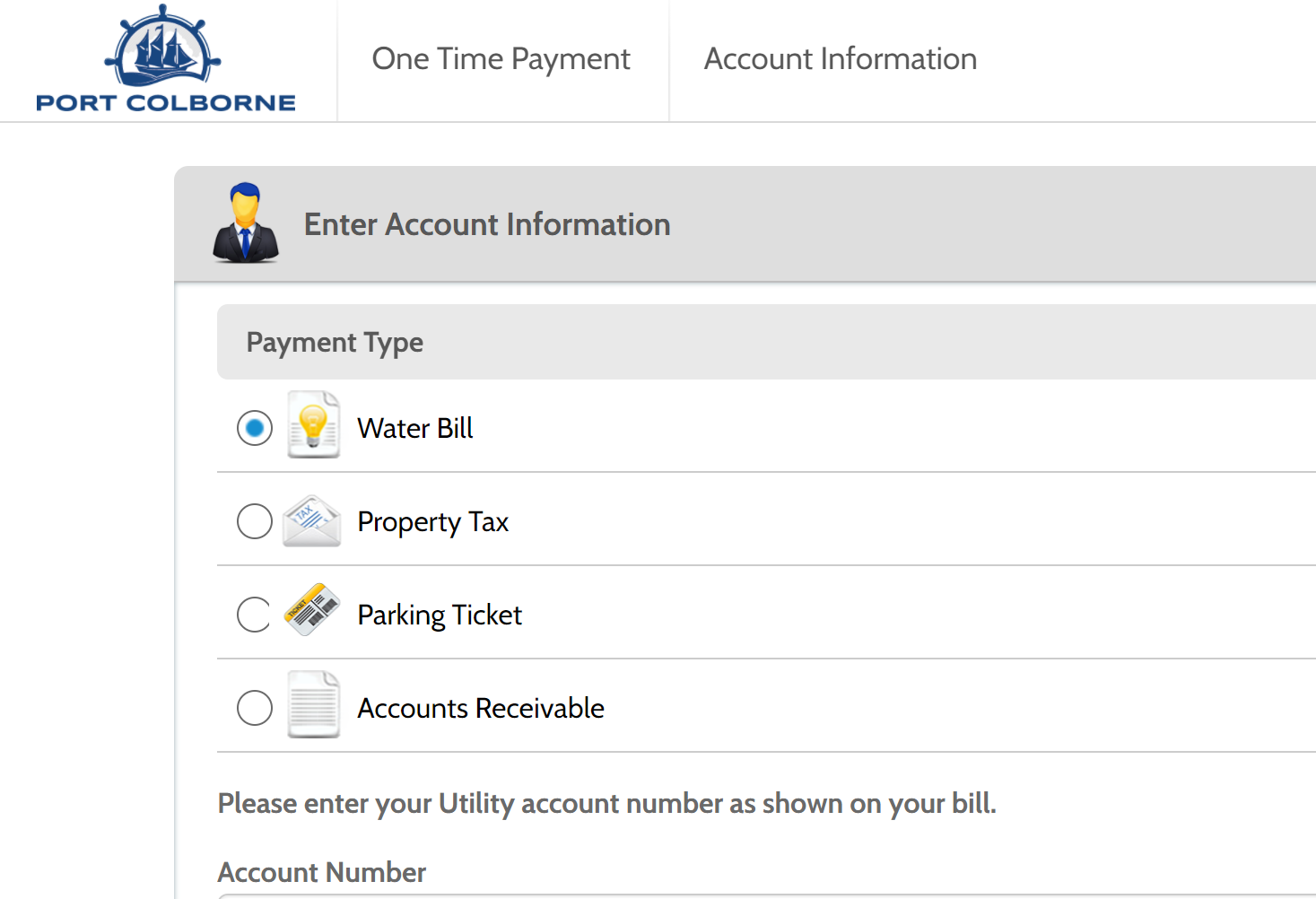 The City of Port Colborne has added credit card to the list of payment options for residents to pay their property taxes, water/wastewater bills, parking tickets, and/or invoices received by accounts receivable through a one-time payment portal.
The City accepts Visa, MasterCard, and Amex (American Express) payments through the one-time payment portal via Paymentus, a third-party automated payment service. Credit card payments can only be made online, providing residents with the convenience of paying bills 24 hours a day, 7 days a week.
A convenience fee is charged on each transaction. The convenience fee charges are as follows based on the type of payment you are making: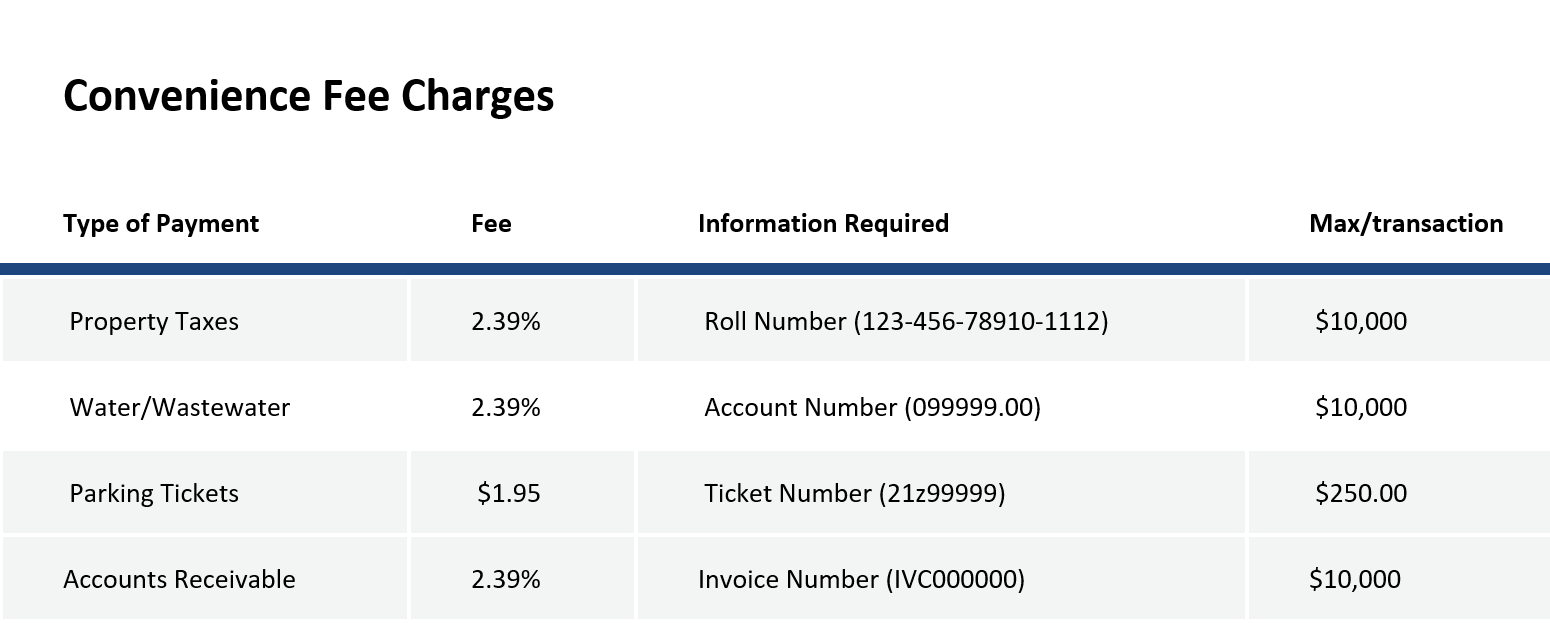 Why is there a convenience fee?
The City cannot use the revenue from these payments to offset the associated fees of using your credit card. If residents choose to use this method of payment, they would also be responsible for absorbing the convenience fee for doing so.
To learn more about using our new online portal to pay with your credit card,
watch this video
All our other methods of payments are still available to residents, including:
- By mail
- Pre-authorized payment plans
Reminder - if you still receive your property tax and/or water/wastewater bills via mail and would like to switch to e-billing, you can go paperless by completing an
application form
Questions?
Our customer service representatives would be happy to assist you Monday-Friday, 8:30 a.m. – 4:30 p.m., by calling 905-835-2900 or email customerservice@portcolborne.ca.