The Engineering Department at the City of Port Colborne has completed the process of reviewing plans to redesign Chippawa Road, Dolphin Street and Berkley Avenue intersection.
A virtual Public Information Consultation meeting was hosted on Wednesday, August 25, 2021 from 6 - 7 p.m. The purpose of the meeting was to share how the City has responded to speed mitigation measures on Chippawa Road because of resident concerns.
Staff updated Council on the results of the public engagement session September 27, 2021 with Report 2021-236, Chippawa Road and Berkley Ave at Dolphin Street Intersection.
Council approved the installation of a three-way stop intersection on Chippawa Road and Dolphin Street as illustrated in Appendix A. below.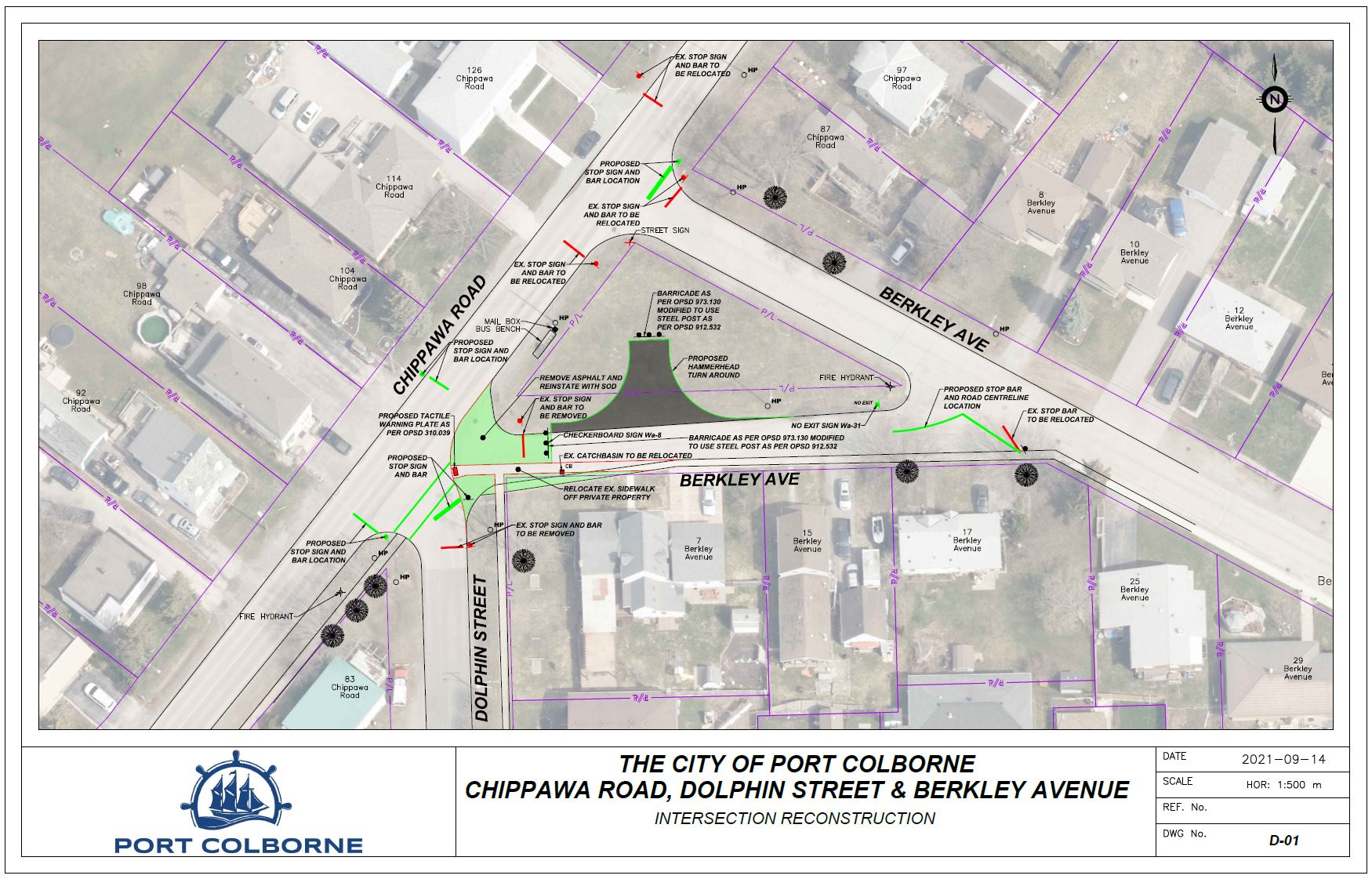 This project is scheduled to be completed by the end of Summer 2022.