In June 2023, Mayor Bill Steele announced an exciting addition to the 2023 summer events and festivals line up in Port Colborne – a new outdoor Community Concert Series, free for residents and visitors alike.
The free Community Concert series features a fantastic lineup of artists including Freedom Train, the Dreamboats, Grace2 Tragically Hip Tribute, Mystic Highway and many more. With this new series, the City of Port Colborne continues its long history of presenting amazing local talent from right here in the Niagara Region.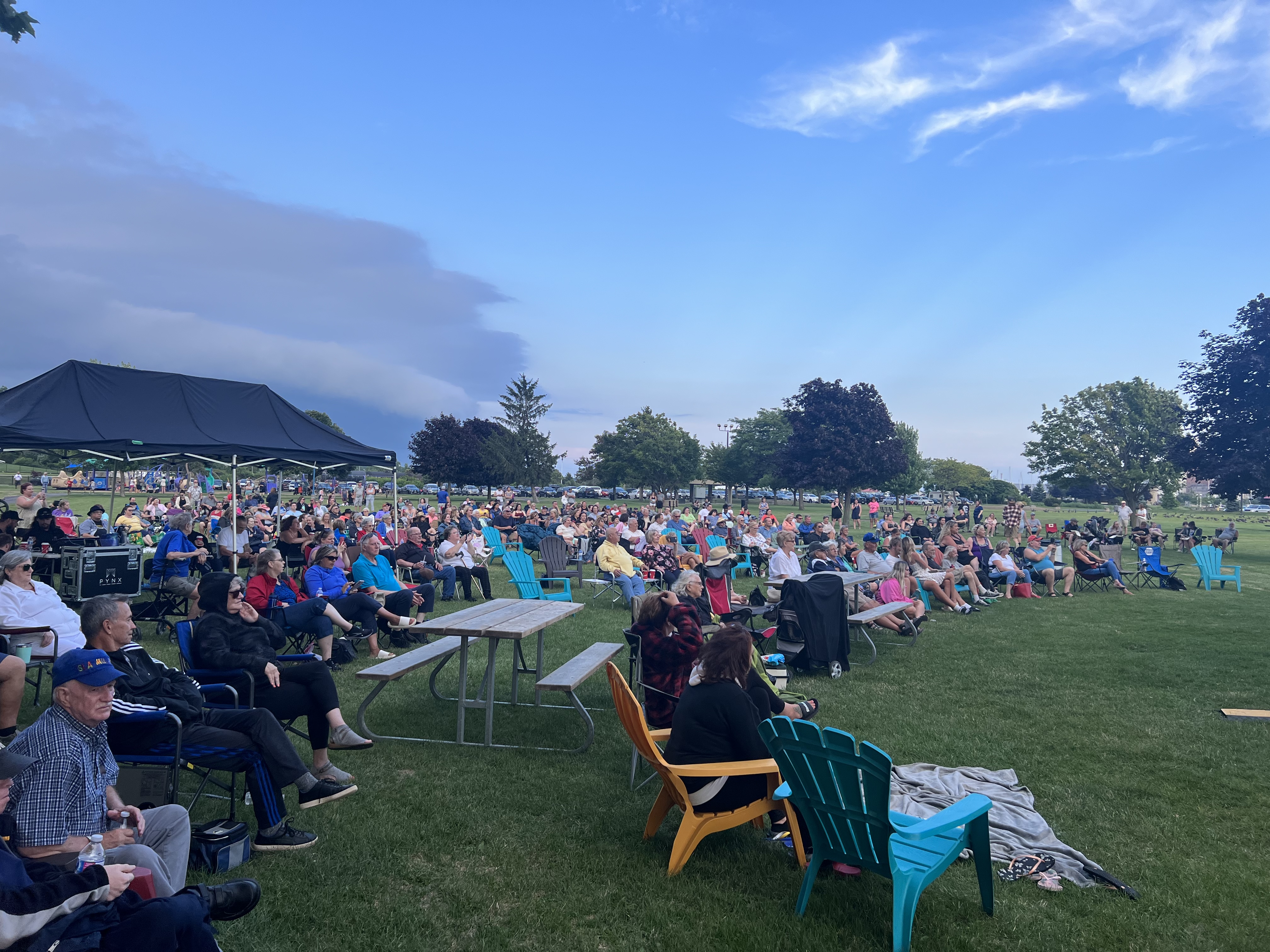 Friday, Sept. 22, 2023
King George Memorial Park (kickoff to the Downtown Port Colborne BIA's Harvest Fest)
Event runs from 6 p.m. to 9 p.m.
Opening band: Mackenzie Leigh Meyer
Headliner: MY LIFE Tribute to the Music of Billy Joel (8 p.m.)
Bring your own lawn chair
Friday, Sept. 29, 2023
H.H. Knoll Lakeview Park
Event runs from 7 to 8:30 p.m.
Message in a Bottle: A Tribute to the Police & Stings
Bring your own lawn chair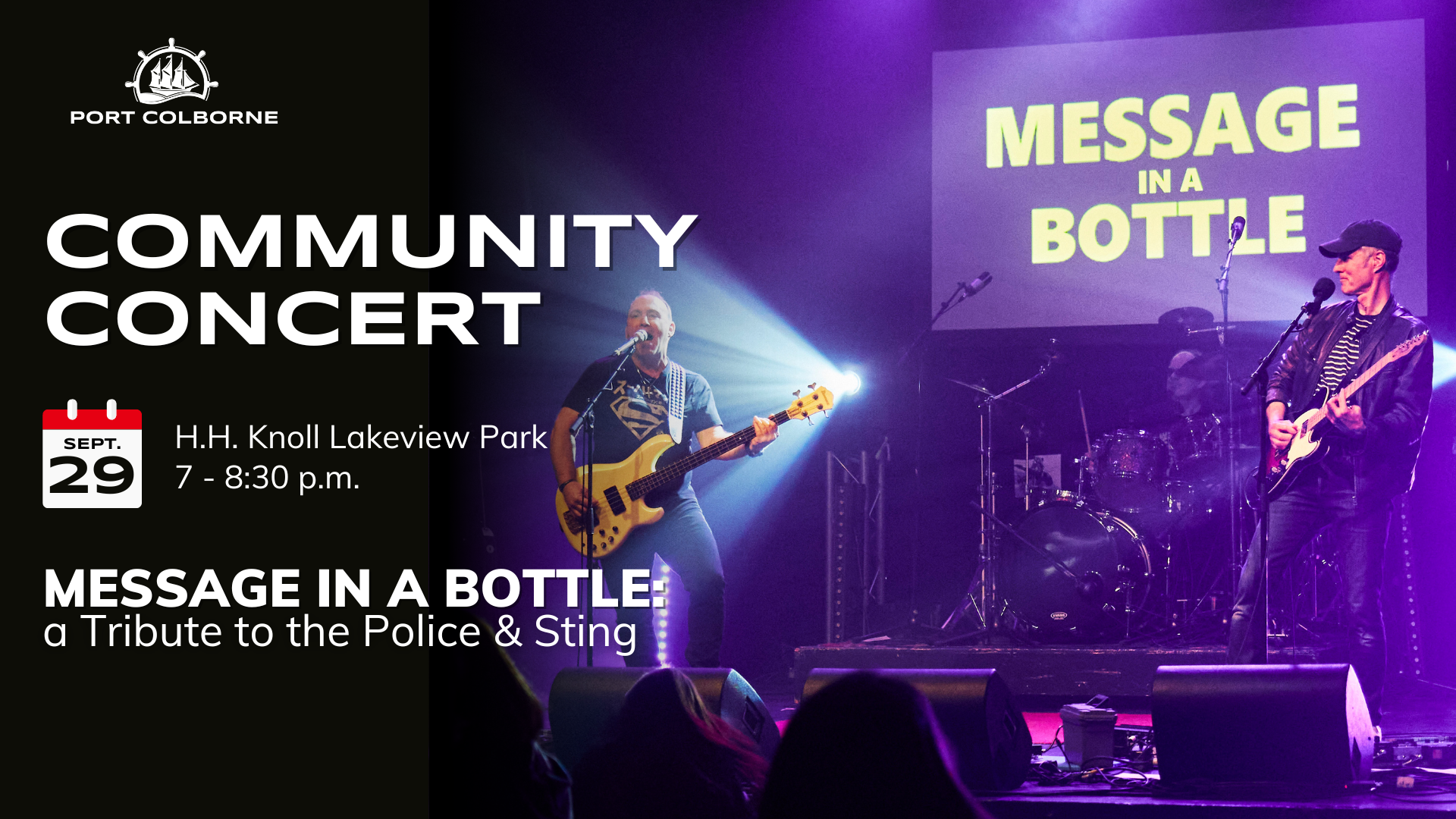 The Community Concert Series is presented in partnership with Port Colborne's Main Street BIA and the Downtown Port Colborne BIA.