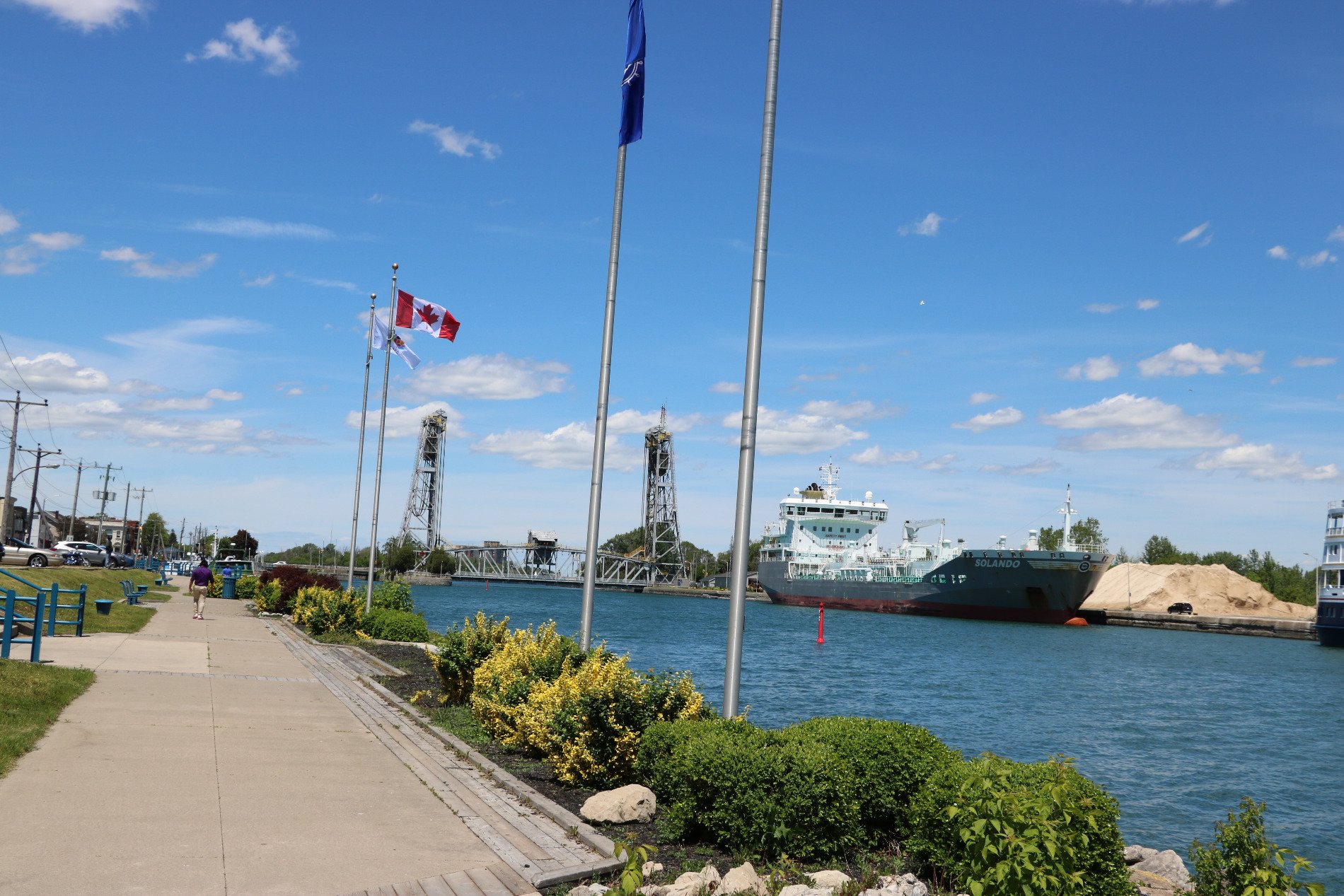 The City of Port Colborne is located in the Niagara Region of the Province of Ontario. The City is strategically located where the Welland Canal opens into Lake Erie. The Canal is a key part of the St. Lawrence Seaway System. Any vessel that passes from the Atlantic Ocean and Lake Ontario to Lake Erie, Lake Huron, Lake Michigan, or Lake Superior passes right through the community.
The St. Lawrence Seaway Management Corporation, the City of Port Colborne and a number of private operators provide port services in Port Colborne. The Port provides several strategic advantages, including being 20 minutes to the Buffalo, NY border and 30 minutes from the Niagara Falls, NY border.
Port Colborne has extensive experience in the movement of bulk goods such as aggregates, grain and energy products. A public grain elevator acts as a storage facility and intermediate location to move bulk product from smaller ships to larger ships. Snider Dock Service and Great Lakes Stevedoring, a division of Quebec Stevedoring Limited, offering stevedoring services in Port Colborne, with immediate connections to road and rail.
The capabilities for the movement of over-dimensional and specialized project cargo gives Port Colborne an advantage not found in many port facilities on the Great Lakes. Operators in Port Colborne have experience and expertise in handling:
Wind Towers
Nacelles
Wind Turbine Blades
Plate and Roll Steel
Large Engineered Products
Many shipping companies choose Port Colborne over the winter months for ship repair, retrofitting and maintenance. Port Colborne's thriving marine industry also includes several companies that specialize in ship repairs and upgrades. This complements the City's strong fabricated metals cluster.
Port Colborne's multimodal advantages truly support the "Water + Rail + Road + Air + Location" messaging which recent marketing leverages. These same multimodal advantages also build on the concept of the City of Port Colborne as a hub for port activities in Niagara.
"Working with the St. Lawrence Seaway Management Corporation and industry partners, we are actively marketing the strengths and opportunities in our community which includes location, infrastructure, and most importantly the residents and labor force. It appears our message is starting to resonate in the marketplace," said MP, Vance Badawey.