Canal Days Concert Series at H.H. Knoll Lakeview Park
Canal Days Concert Series at H.H. Knoll Lakeview Park
July 29 to August 1, 2022
Friday, July 29, 2022
Announcement coming late June 2022
Saturday, July 30, 2022
Announcement coming late June 2022
Sunday, July 31, 2022
Announcement coming late June 2022
Monday, August 1, 2022
Announcement coming late June 2022
Concert Series Information
The Canal Days Marine Heritage Festival Concert Series is an all ages' event. In order to purchase and consume alcohol, you must obtain a wristband at one the main entrances to the venue. You must be 19+ in order to receive a wristband.
Government-issued photo ID checks will take place at all entrances, ticket sales location, and bar service areas
Bag checks will take place at all entrances to the concert venue
For everyone's safety and enjoyment, the concert series is to remain free of smoking, vaping, cannabis, bicycles, rollerblades, skateboards, and pets
No outside beverages are allowed in the concert venue. Food can be brought in, but no coolers are permitted. Food trucks are on-site for your convenience.
Lawn chairs are permitted in a designated area only
Accessibility parking is available on-site
For more information about the concert series, please call 1-888-PORT-FUN or email eventservices@portcolborne.ca
Patio on West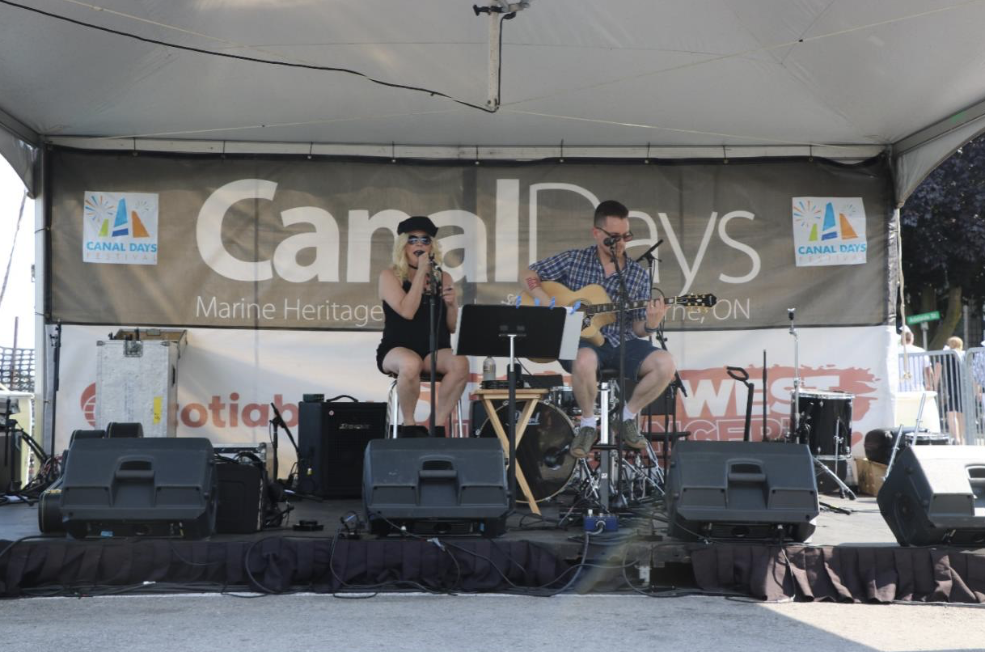 Patio on West
July 29 to August 1, 2022
Join us on the Patio on West for some drinks along the Welland Canal and live entertainment daily. The Patio is located on West Street in between Victoria Street and Adelaide Street. The hours of operation are:
Friday, July 29, 2022 – 5 - 11 p.m.
Saturday, July 30, 2022 – 12 - 11 p.m.
Sunday, July 31, 2022 – 12 - 11 p.m.
Monday, August 1, 2022 – 12 – 4 p.m.
Drink ticket sales end 30 minutes before the closing of the Patio.
Entertainment Schedule
Friday, July 29, 2022
Announcement coming late June 2022
Saturday, July 30, 2022
Announcement coming late June 2022
Sunday, July 31, 2022
Announcement coming late June 2022
Monday, August 1, 2022
Announcement coming late June 2022