Join in the fun! We offer a variety of programs every summer. Find fun activities for your family in our newsletter.
Summer reading clubs for everyone
Available June 27 to August 20, 2022.
Summer reading clubs for children, teens and adults are FREE with a valid Port Colborne Public Library Card. Call us for more details or to register at 905-834-6512. Registration starts June 27.
TD Summer Reading Club: Ages 12 and under
The TD Summer Reading Club is co-created and delivered by over 2,000 public libraries across Canada. A national bilingual program developed by Toronto Public Library in partnership with Library and Archives Canada. Sponsorship is generously provided by TD Bank Group.
This is a free program which encourages your child to read throughout the summer. They can track their reading, earn badges, play games and trivia, write reviews and jokes, and much more!
Log your summer reading and win prizes!
Teen summer BINGO challenge: Ages 13 to 17
Pick up a BINGO card and log your reading throughout the summer. Once you get a BINGO, submit your BINGO card to the library for a chance to win a fabulous prize!
Recommended reads: Ages 18 and older
Submit a review of a book you'd like to share with others for a chance to win a prize! Reviews may be shared on our website and social media accounts.
TD Summer Reading Club colouring contest
Available June 27 to August 20, 2022.
Pick up your TD Reading Club colouring sheet from the library this summer. Return your completed sheet to the library for a chance to win a fun prize. Winners will be notified early September. Sheets will be available starting June 27.
StoryWalk®
Available June 21 to August 30, 2022.
A StoryWalk® is a fun, socially-distanced activity that places a children's book, page by page, along a path or in a park. This summer, families can enjoy reading I Am Scary by author Elise Gravel while strolling through the Port Colborne Public Library and Port Colborne Historical and Marine Museum grounds.
Tot to SK Club
Available July 4 to August 8, 2022. For ages three to six. Free.
Tot to SK Club is a great way to encourage your child to learn over the summer. Register your child and pick up a weekly activity kit. Call to register: 905-834-6512. Registration starts June 27.
Museum & Heritage Village tours
Join the Museum for fun and informative tours about Port Colborne Historical & Marine Museum's Heritage Village and exhibits. Hear some stories about the places and people, and learn about the unique history of this community built around the Welland Canal. Tours are every Friday at 2 p.m. (excluding holidays) for $5.00 per person and run from June to August. Call the museum at 905-834-7604 to book!
Take & make kits
A simple craft project is available for families to take home and make together each week this summer. Available while supplies last. All ages. Free.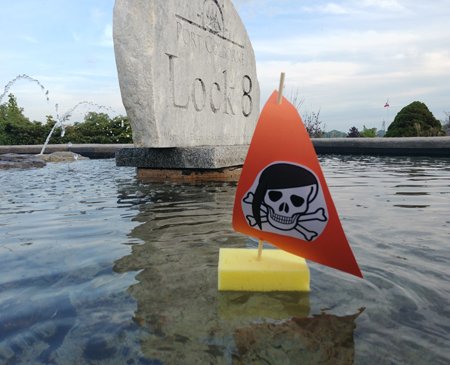 Sponge pirate ships
Available Monday June 13, 2022.
Ahoy! Are you ready to sail the seven seas? Assemble and decorate your very own floating sponge pirate ship.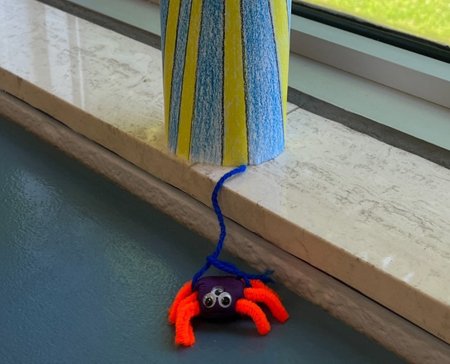 Itsy-Bitsy Spider
Available Monday, June 20, 2022.
Itsy-Bitsy Spider is ready to climb come rain or shine! Build Itsy's drainpipe, decorate it, and sing to help Itsy climb!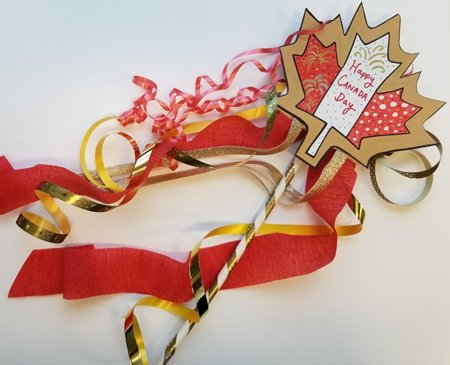 Canada Day magic wands
Available Monday, June 27, 2022.
Create a whimsical magic wand just in time for Canada Day celebrations! Using a variety of colourful, shiny materials, design your magic wand just the way you like it! Happy Canada Day, everyone!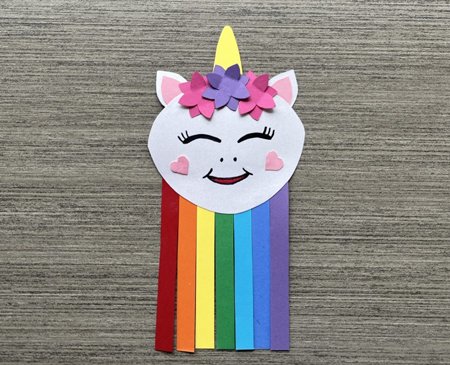 Mini rainbow unicorn
Available Monday, July 4, 2022.
A magical unicorn just for you! Make your own unicorn to display in your window, on your fridge or anywhere you please.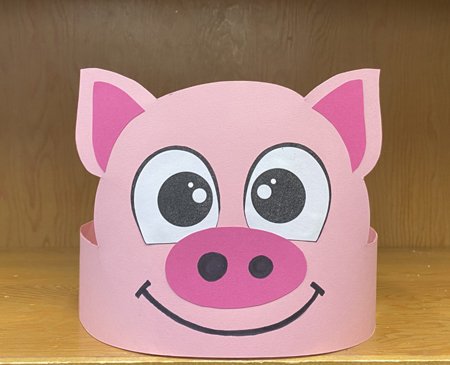 Pig headbands
Available Monday, July 11, 2022.
"Oink, oink" in style with your very own pig headband.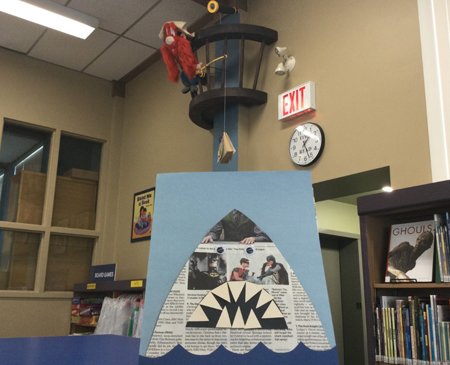 Newpaper sharks
Available Monday, July 18, 2022.
Make your very own newspaper shark with as many teeth as you would like.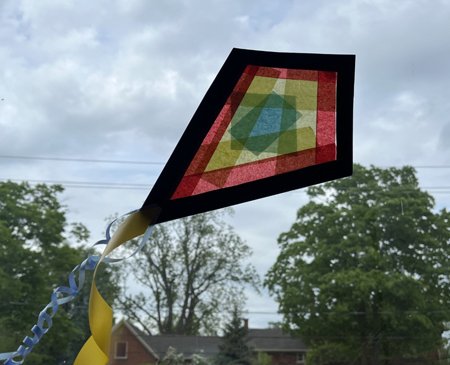 Suncatcher kites
Available Monday, July 25, 2022.
Design and build a decorative suncatcher kite for your room! Watch the sun's rays spread multi-coloured sunbeams and the wind ripple the kite's tail in the slightest breeze!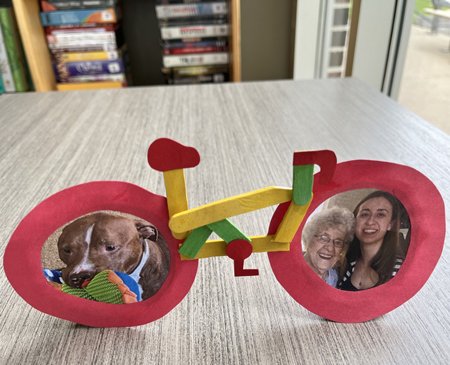 Bicycle photo frame
Available Tuesday, August 2, 2022.
Create a photo frame shaped like a bicycle. Discover the outdoors on Port Colborne's bike trails and snap a photo for your photo frame.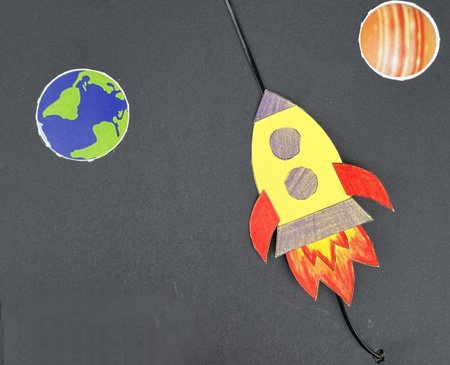 Rocket ships
Available Monday, August 8, 2022.
Astronauts unite! The Port Colborne Public Library's Space Agency needs you to build a rocket ship and blast off into outer space!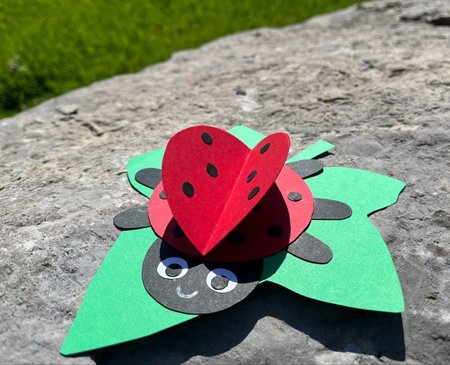 Ladybug on a leaf
Available Monday, August 15, 2022.
Using cardstock, scissors, and glue, make your own ladybug on a leaf!
Your crafts
Thank you to everyone for participating and sending in such wonderful crafts. We'll highlight all your submissions here!