The City of Port Colborne produces a Leisure Guide Bi-annually, for Spring & Summer, and Fall & Winter.
Due to COVID 19, the City of Port Colborne did not produce a Leisure Guide for the Fall & Winter.
Updates and announcements for programs can be found on the website, social media, and local newspaper advertising.
To Register for Programs or Reserve Facilities
What will I need to get connected?
Account Login and Password
Program Code/information
Visa or Mastercard
To Create a new online account
Click "Create Account" and complete online form. Within 24 hours your login ID and password will be sent via email.
Please note: To create an account for a child or spouse you first need to create a personal account. Once you receive email confirmation you can then add a child or spouse. If you do not receive an email within 24 hours be sure to check your junk mail.
In Person
Program Registration Form [Insert the Program Registration Form template]
*After hours drop box available*
Or
Hours of Operation are
Mondays: 9 a.m. – 2 p.m. & 5 – 9 p.m.
Tuesdays: 9:30 a.m. – 4:30 p.m.
Wednesdays: 9 a.m. – 2 p.m. & 5 – 9 p.m.
Thursdays: 5 -9 p.m.
Fridays: 9 a.m. – 4:30 p.m.
Saturdays: 9 a.m. – 3:00 p.m.
Sundays: Closed
Funding Opportunities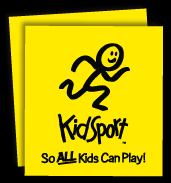 Kid Sport Niagara
Funding is available for children's sport programs.
Eligible families can apply by completing a grant application online.
For more information, Email Shari or call 905-708-7364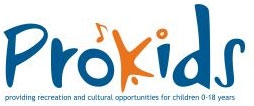 ProKids Niagara
ProKids support the participation of eligible children and youth in the sport, recreational or cultural activity of their choice. For eligibility or general information or call 905-984-6900 or 1-800-263-7215 ext. 3797.
Children's Fitness Tax Credit (CFTC) has increased the maximum amount that may be claimed under the credit to $1,000.