Sugarloaf Marina Hours of Operation
Marina Main Office
Summer Hours (May 20 - September 5, 2022): 7 a.m. - 7 p.m. daily
Marina Fuel Dock - Currently closed under repair. Please continue to monitor for updates on reopening.
Sugarloaf Marine Supply Store - *By appointment only* Monday to Friday, 9 a.m. - 3 p.m. ; Saturday & Sunday CLOSED. Call 905 835 6644 during office hours to make an appointment.
Pleasure Craft Operations & Boat Registrations
The Office of Boating Safety is responsible for overseeing regulations, standards and policies, enforcement and technical services for recreational vessels. It encourages safe boating practices and compliance with regulations. For more information on operating a pleasure craft, consult this Pleasure Craft Guide from The St. Lawrence Seaway.
Pleasure Craft Operator Cards are mandatory.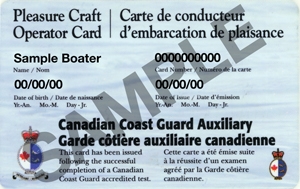 If you operate a boat with a motor and use it for recreation, you need proof of competency, which shows you have a basic understanding of how to operate your boat safely and know what to do in an emergency. Proof of competency is required with all motor types (including electric trolling motors) and even when the motor is not in use (such as when sailing).
The fine for not having your card is $250. A simple call to Sugarloaf Marina can put you on track for getting your card.
Welland Canal
Pleasure craft tolls are $200 and can be purchased through the St. Lawrence Seaway.
Cash is no longer accepted as payment for tolls at Canadian locks. Effective July 15, 2019, the St. Lawrence Seaway implemented a pleasure craft schedule for transients through the Welland Canal.
Upbound Transients from Port Weller to Port Colborne are available on Mondays, Wednesdays, Fridays and Sundays.
Downbound Transients from Port Colborne to Port Weller are available on Tuesdays, Thursdays and Saturdays.
Commercial Navigation Status generally extends from late March to late December.
Marine Traffic's map tracks ships and monitors vessel movements in real-time.
Public Boat Ramp
The public boat ramp is open from approximately April 15 to October 15, weather permitting. Ramp passes can be purchased in person at the Sugarloaf Marina Supply Store or purchase your pass online.
Launch Ramp Rates (includes parking)
Day Pass: $17.70 + HST Available for purchase at the Sugarloaf Marina main office only
Honk Mobile Daily Pass: $13.27 + HST
Season Pass: $106.19 + HST
Non-Display Fine: Missing Ramp Pass $17.70***
***Customer is still subject to the By-Law Parking Enforcement Fine as well.
Sugarloaf Marine Supply Store
Sugarloaf Marine Supply is conveniently located in the parking lot of Sugarloaf Marina. We offer a wide selection of boating supplies, including cleaning and maintenance products, safety equipment, foul weather gear, and over 20,000 special order items. Our knowledgeable and helpful staff are on-site to help get you and your boat out on the water safely and in style. Gift certificates are also available for your favourite boater!
Hours of Operation
Monday to Friday from 9 a.m. to 3 p.m. *By Appointment Only*
Port Colborne Marine Auxiliary Rescue
Sugarloaf Marina is home to Port Colborne Marine Auxiliary Rescue (POCOMAR). For water emergencies, reach POCOMAR on Channel 16 VHF Radio, dial *16 on a cell phone or call 1-800-267-7270 for the Canadian Coast Guard.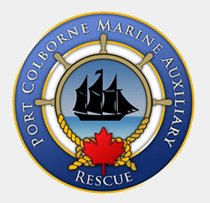 Sugarloaf Sailing Club
Sugarloaf Sailing Club is an enthusiastic group of people who love to get outside and onto the water in boats. They all have great respect for the water, weather, environment, each other, and of course their boats. Sugarloaf Sailing Club is a non-profit incorporated entity.
Clean Marine
Developed by Boating Ontario, Clean Marine Eco-Rating Program is an environmental program that allows marine business to follow best environmental practices to reduce the prevent water, air and land pollution associated with recreational boating activities in Ontario.
Sugarloaf Marina has been independently evaluated and rated for its eco-efficiency performance. We are rated a 5 Green Anchor Gold Rating. The award of this Gold Green Leaf Eco-Rating indicates that the marina has made a significant commitment to environmental improvement.
Useful Links
Weather Links
New Boaters
For new boaters, be sure to check the latest marine weather forecast before leaving the dock or launch ramp. The average depth of Lake Erie is only 62 feet, meaning the water warms up quickly and kicks up quickly.
The world of boating has a unique vernacular, and its important that you understand the differences between sailing words and land lubber words before you head out on the water. Visit the Useful Links tab on this page for access to a glossary of terms.