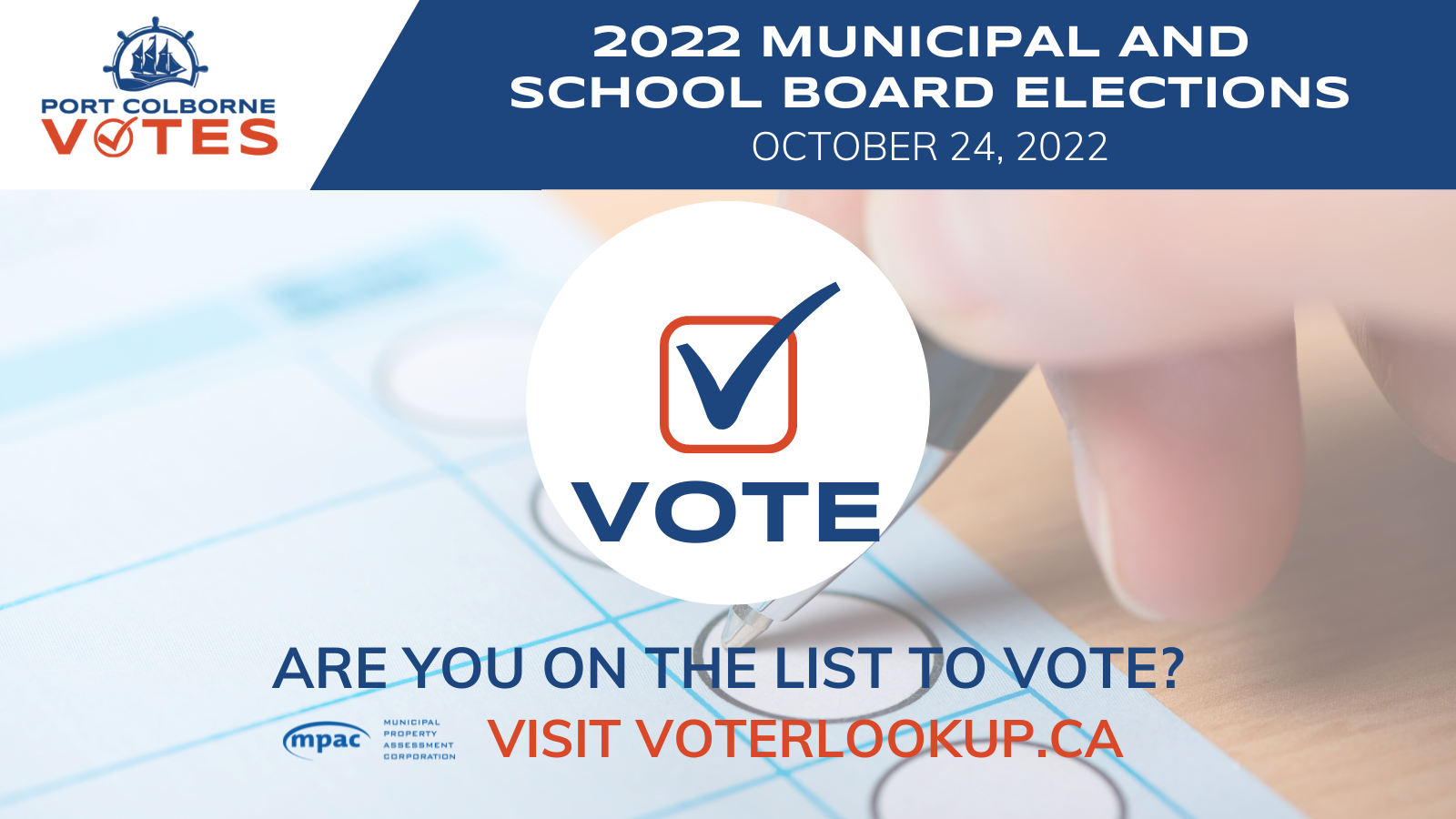 Are you on the Voters' List for Port Colborne's 2022 Municipal and School Board Election?
Check your voter registration status online at www.voterlookup.ca.
For more information about how to use Voter Lookup, watch this video.
Voterlookup.ca is an online service offered by the Municipal Property Assessment Corporation (MPAC) to help municipal Clerks develop the final Voters' List.
The Provincial and Federal Voters' Lists are different from the Municipal and School Board Voters' List. Making sure your Municipal and School Board Voters' List information is updated is part of every elector's responsibility to help ensure a fair electoral system.
Did you know? Using voterlookup.ca allows electors to:
Confirm or update their electoral information
Add names of other eligible electors to an address
Change school support for the purpose of voting in a school board election
If you do not have access to the internet, please call MPAC directly at 1-866-296-6722 to update your electoral information over the phone. For more help with voterlookup.ca, or any other questions related to the 2022 Municipal and School Board Election, please contact Port Colborne's Election Team:
In person, at the Clerks Office, located on the 2nd floor of City Hall, 66 Charlotte Street, Port Colborne
Call 905-835-2900 x211
Email election@portcolborne.ca
Please take a few minutes to learn how to verify your information at voterlookup.ca and encourage your friends and family to do the same.