Public Works projects:
The City of Port Colborne's is committed to establishing, fixing and maintaining infrastructure needs within the community. This team is responsible for roads, sidewalks, and water wastewater.
Vale Health and Wellness Centre Rehabilitation Project
The City has retained Weatherproofing Technologies Canada for the repair of the Vale Health and Wellness Centre roof gutter system.
Council approved the $2,100,000 budget for this project on January 24, 2023, with construction to begin on April 24, 2023. Construction is expected to be completed in summer of 2023.
All residents and affected organizations directly impacted due to the construction of the project will be notified in advance.
Efforts will be made to ensure scheduling of the required works are planned accordingly, and with the least disruption to the residents and user groups of the Vale Health and Wellness Centre.
For the latest information on impacted services please refer to the city's social media pages.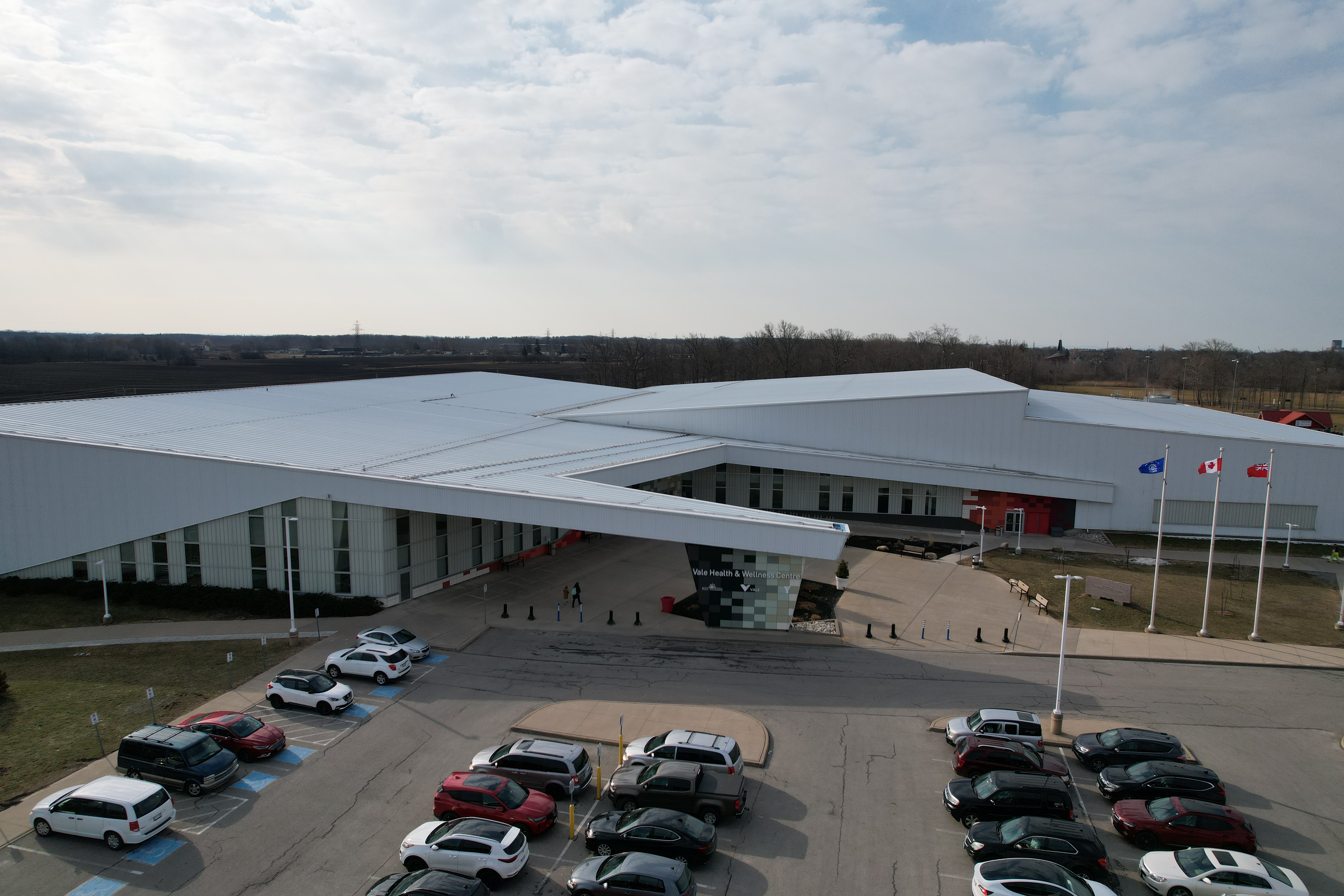 Active Transportation Master Plan
The Active Transportation Master Plan will provide a vision and roadmap for the City to accommodate various modes of active transportation (cycling, walking, roller blading, skateboarding etc.) to meet current and future user needs. It will be designed with future growth plans for the City and the Region of Niagara in mind. The Active Transportation Master Plan will look at our existing infrastructure, identify how we can improve it, and show the best locations for active transportation systems in Port Colborne.
Estimated completion September 2023.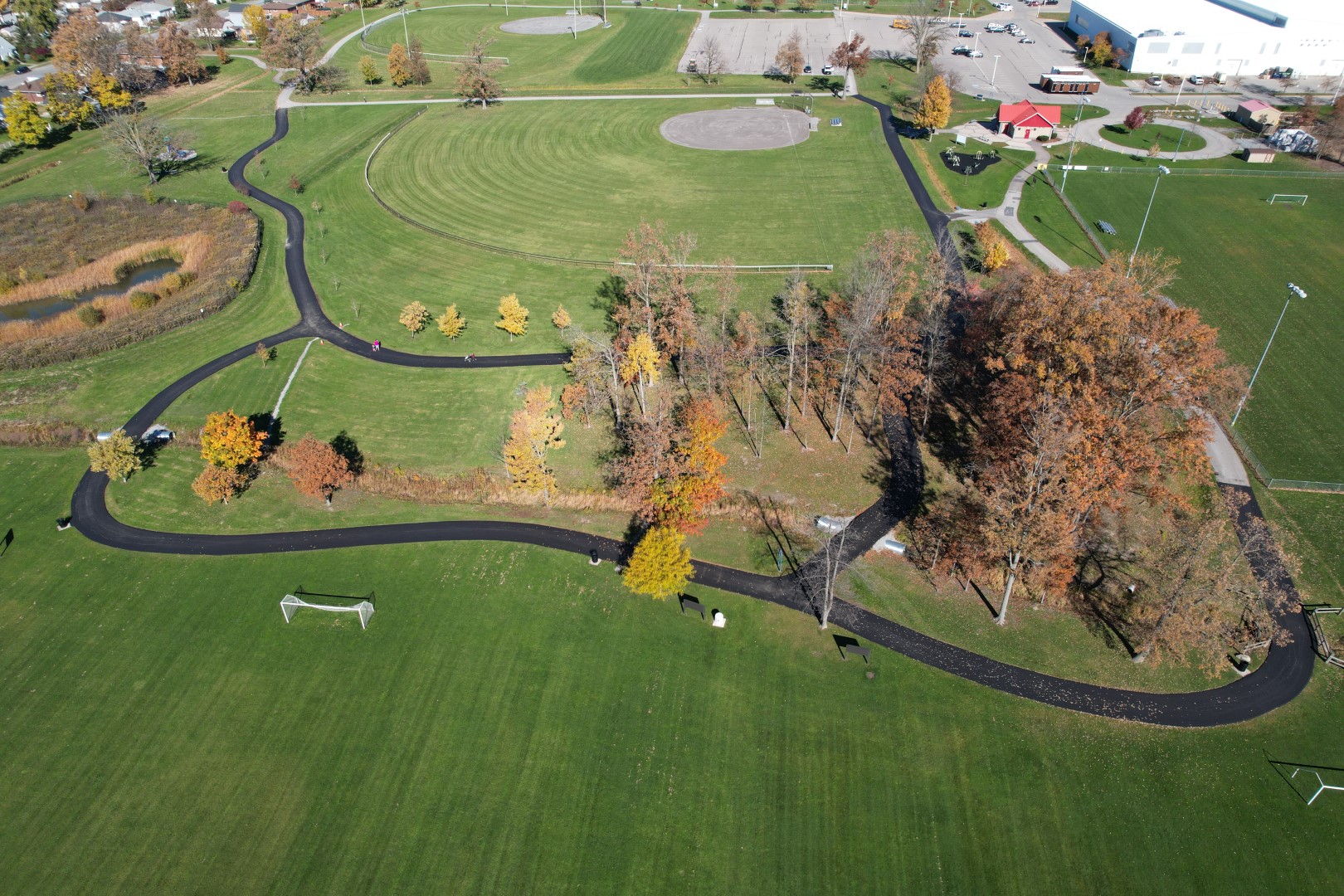 Access the Active Transportation Masterplan Survey.

View the Public Information Centre Presentation.

Access the Feedback Form.


Read more on this at the Active Transportation Masterplan Information Public Notice.
H.H. Knoll Lakeview Park Greenspace Lighting
The City is upgrading H.H. Knoll Lakeview Park with the addition of 6 new lighting poles. These lights will be used across the greenspace and will allow the City to provide high-output lighting for nighttime events such as the Canal Days concerts, movie nights, and recreational events.
Estimated completion May 2023.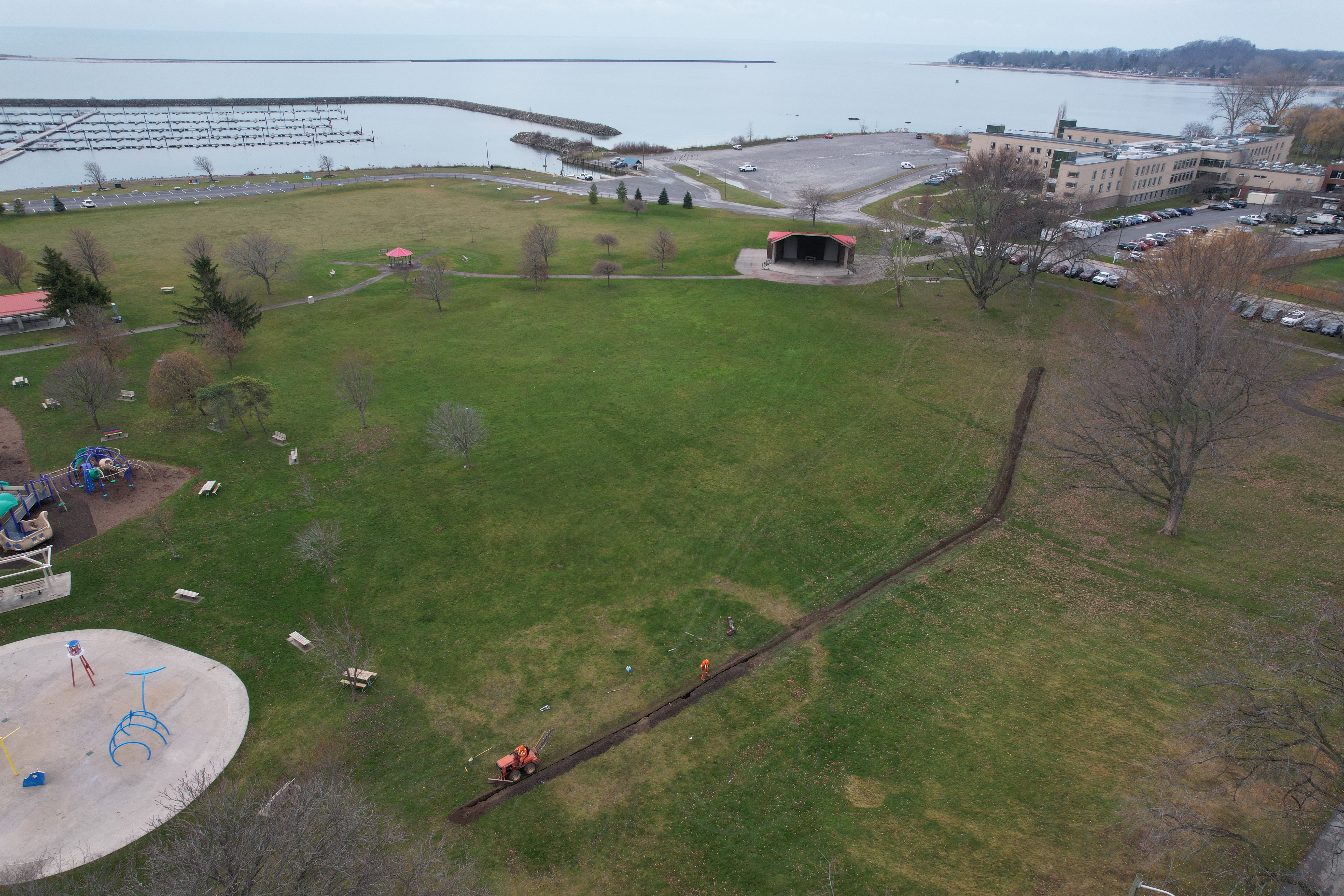 Firelane Improvements
The City has hired the Larocque Group to complete the first phase of improvements for City owned Firelanes including 4,7,8,9,22 and 23 to create typical standards. Based on the public consultation and standards set, staff will create budgetary estimates for the improvements.
Budget: $30,000
Estimated Completion November 2022.
Urban Forest Assessment Management Plan
The trees and woodlands of The City of Port Colborne's urban forest will be maintained and enhanced for the long term, in recognition of the valued environmental, social and economic services they provide. The City will work with its partners and the community in the urban and rural areas to ensure that this essential resource is managed effectively to maximize tree cover and health, increase native biodiversity, minimize risks to public.
Please visit the Urban Forest Management Project page for more details.
Restoration of Tennessee Avenue and Firelane Pillars
The City has retained WSP to complete design services for Natural Heritage Restoration of Tennessee Avenue, Firelane 1 and Firelane 2 Pillars.
Please visit the Restoration of Tennessee Ave and Firelane Pillars page for more information
H.H. Knoll Lakeview Park - Canadian Experiences Fund
160 Sugarloaf Street
Established in 1922, one of our major parks is the beautiful H.H. Knoll Lakeview Park.
Located downtown on Sugarloaf Street at Elm Street, this is one of Port Colborne waterfront parks overlooking Sugarloaf Harbour and Gravelly Bay.
Features include 2 outdoor picnic, pavilions, outdoor stage, rose garden, Melissa's Memorial Playground, Discovery Spray Pad and restrooms.
H.H. Knoll Lakeview Park is at the southern end of the Welland Canals Parkway recreational trail, and site of numerous community events including Canada Day Celebrations, and Canal Days concerts.
In 2020, as part of the Canadian Experiences Fund, in partnership with the Federal Economic Development Agency for Southern Ontario, the City received financial support to make improvements to H.H. Knoll Lakeview Park with the goal of enhancing tourism initiatives, updating facilities, and creating new experiences for both residents and visitors.
Erie Street Watermain Replacement

The City has retained Stonecast Contracting Ltd. to complete the construction of the new watermain on Erie Street from Neff Street to Killaly Street.
Beach Road End Study
Sierra Planning and Management was selected to study the Road Ends of the City of Port Colborne North/South roads that terminate at Lake Erie.
The beach road end allowances under study include the following:
Lorraine Road
Weaver Road
Pinecrest Road
Cedar Bay Road
Silver Bay Road
Wyldewood Road
Pleasant Beach Road
Holloway Bay Road
Following the completion of a public survey and online public meeting on Tuesday, Dec. 14, 2021 (Read the presentation here), the Beach Road End Study Draft Report from Sierra Planning was available for feedback. The draft report was available for feedback until Monday, Feb. 21, 2022, at 11:59 p.m.
The final report is now available for review.
Read the final Road End Study Report.
The final report will be presented to Council at a special virtual Public Meeting on Monday, May 16, 2022, at 6:30 p.m.

Due to the importance of this topic to Council, staff, and our community, this meeting will be virtual to ensure Council can hear from all delegates.
To register as a delegate at the Public Meeting, or to submit a written delegation, email roadends@portcolborne.ca, call 905-835-2900 x115, or drop off written delegations to the attention of the Deputy Clerk at City Hall, 2nd floor, 66 Charlotte Street, by 12 p.m. on Friday, May 13, 2022.
To stay up-to-date on council meetings and agendas, visit our webpage.
Additional Information:
November 8, 2021 Road Ends Study Council Report
November 8, 2021 Road Ends Presentation